Partners in Purpose: Alliance Data Transforms Food Bank Operations
Partners in Purpose: Alliance Data Transforms Food Bank Operations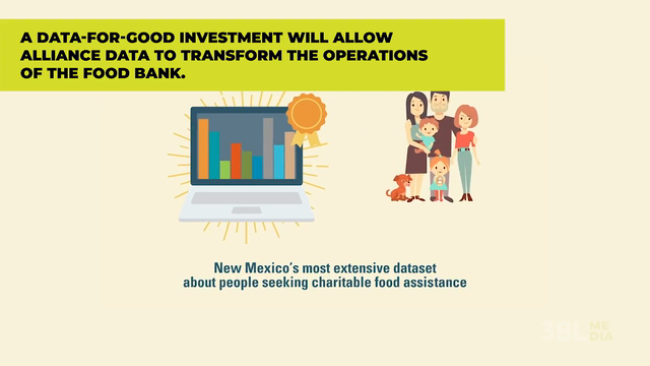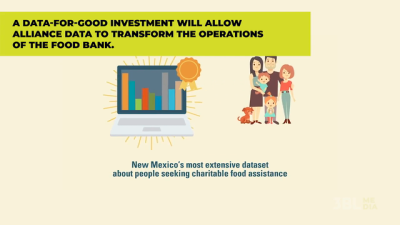 Monday, May 6, 2019 - 1:30pm
The Roadrunner Food Bank serves the entire state of New Mexico. But with 16% of the state being food insecure, and 33% of the food insecure living in rural populations, the food bank needed a way to better serve those in need.
Enter Alliance Data, with a data-for-good investment that will enable Roadrunner to implement client data-tracking software, creating New Mexico's most extensive dataset about people seeking charitable food assistance. The investment also includes a resdesign of Roadrunner's website and partner agency portal, making it easier than ever to work with them. 
The new technology is expected to be implemented over the next four years and support the Roadrunner Food Bank's mission to end hunger.
Video produced by Kate Finegan.