Paloozanoire Announces Third Annual Juneteenth Block Party in Cincinnati on June 17 in Partnership with Fifth Third Bank and The Cincinnati Reds
Paloozanoire Announces Third Annual Juneteenth Block Party in Cincinnati on June 17 in Partnership with Fifth Third Bank and The Cincinnati Reds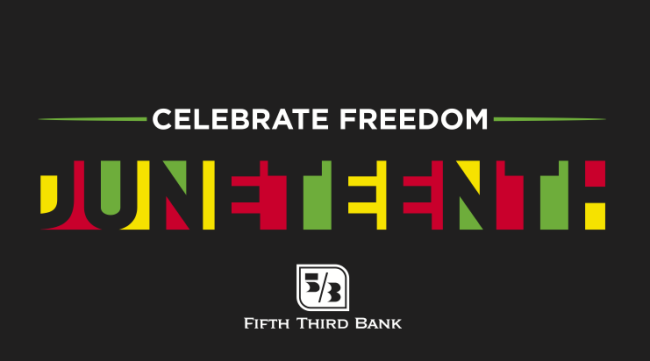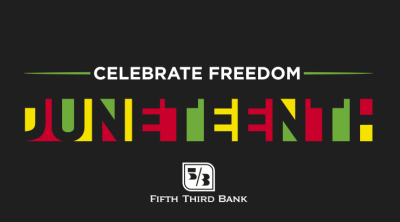 Thursday, June 16, 2022 - 4:30pm
The Juneteenth Block Party presented by Paloozanoire returns to Cincinnati's The Banks on Friday, June 17 from 4-11 p.m. Fifth Third Bank is the title sponsor and The Cincinnati Reds are the operational partner. 
Event activities include:
The P&G Women's Entrepreneurial Zone.
The Kroger Family Zone featuring Cincinnati Reds mascots and carnival performers.
ArtsWave Artist Market.
Live music, a performance by QKidz and a row of food trucks.
Fireworks by Rozzi's Famous Fireworks.
Support of the Juneteenth Block Party is provided by Fifth Third Bank, The Cincinnati Reds, Procter & Gamble, Kroger, ArtsWave, AGAR, Coca Cola, Greater Cincinnati Foundation, PNC Bank, National Underground Freedom Center, Chase and Cintas.
"Many people thought the idea of having a Juneteenth Block Party was too big for our city, but we're grateful for our community and partners who, without any reluctance, jumped on board with this event," said Rico Grant, founder of Paloozanoire.
"By sponsoring the annual Juneteenth Block Party, we are honoring the significance of this day in American history alongside our community," said Stephanie A. Smith, chief inclusion and diversity officer, Fifth Third Bank. "We are committed to being an inclusive company that helps create a world where diverse voices are heard and the opportunity to thrive is available to all."
About Paloozanoire
Paloozanoire was founded in 2019 to focus on the support and growth of people of color in the areas of corporate leadership, entrepreneurship and creativity.