OLON Continues Strategic Collaboration With Novartis, Supporting the Expansion of the Africa Sickle Cell Disease Program to Kenya, Uganda and Tanzania
OLON Continues Strategic Collaboration With Novartis, Supporting the Expansion of the Africa Sickle Cell Disease Program to Kenya, Uganda and Tanzania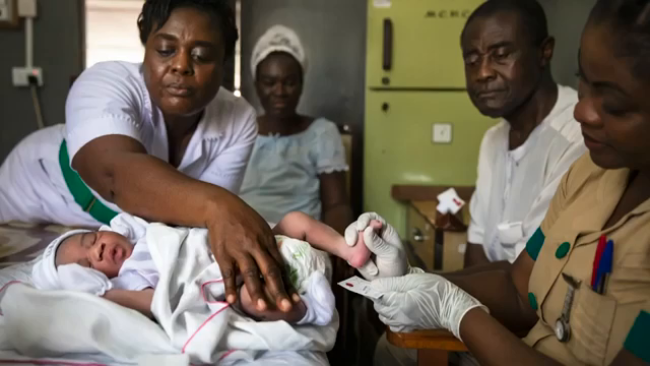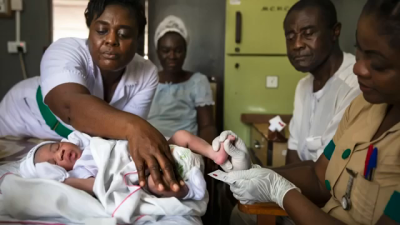 Thursday, October 1, 2020 - 6:00am
October 1, 2020 /3BL Media/ - OLON announced it will continue its collaboration with Novartis to support the Africa Sickle Cell Disease program as it expands to Kenya, Uganda and Tanzania.  Initially launched in 2019 by Novartis and its partners in Ghana, the Africa Sickle Cell Disease program intends to improve the lives of people with sickle cell disease and accelerate access to treatment and related laboratory tests.
Sickle Cell Disease is a congenital blood disease that affects red blood cells that change in shape, causing the loss of structural and functional integrity, to the point of compromising their ability to transport oxygen. It is associated with high mortality and morbidity rates and is prevalent in countries with a high prevalence of malaria. It is estimated that about 80% of cases occur in Sub-Saharan Africa1, with 200,000 children born with the disease every year4, of which up to 90% die within the first 5 years of life.5
OLON plans to donate the active ingredient to cover approximately 12,000 treatments of hydroxyurea, the current standard of care for the treatment of sickle cell disease. In 1992, hydroxyurea was recognized as the first drug approved for the causative treatment of Sickle Cell Disease, demonstrating a reduction in the number and severity of attacks2 and an extension of survival3. 
"I am proud that OLON will continue being a partner of Novartis this year and further contribute to pursuing the ambitious goals of the Sickle Cell Disease program," said Paolo Tubertini, CEO of OLON. "When we began our collaboration in 2019, it was a source of pride and honor for the entire OLON Company and a demonstration of what is important to us. Our ambition in supporting Novartis and this project is to act as a non-profit business, and we are, more than ever, committed to help expand the accessibility and affordability of these medicines to those that need them most, starting in Africa."
Thanks to the support of its partners, including OLON, Novartis has already delivered more than 6 million capsules of hydroxyurea to Ghana to date and more than 2000 patients have already received treatment.
"In this time of worldwide uncertainty, it is even more important to support people living with chronic conditions like sickle cell disease," said Dr. Patrice Matchaba, Group Head of Global Health & Corporate Responsibility at Novartis.  "We are pleased to have partners like OLON join us on this journey to reimagine treatment and care for people with sickle cell disease."
The Novartis Africa Sickle Cell Disease program consists of public-private partnerships where Novartis and its local partners have agreed to explore collaboration opportunities aimed at tackling the growing burden of SCD in their countries. The partners intend to develop and implement a comprehensive approach that includes making diagnosis and treatment available, accessible and affordable for patients and their families; promoting scientific research, training and education; and pursuing robust monitoring and evaluation of the program.
NOTE