Novartis Foundation Announces IntraHealth and PATH As Latest Better Hearts Better Cities Partners in Dakar, Senegal
The Novartis Foundation is pleased to announce IntraHealth International and PATH as local implementation partners for the Better Hearts Better Cities initiative in Dakar, Senegal.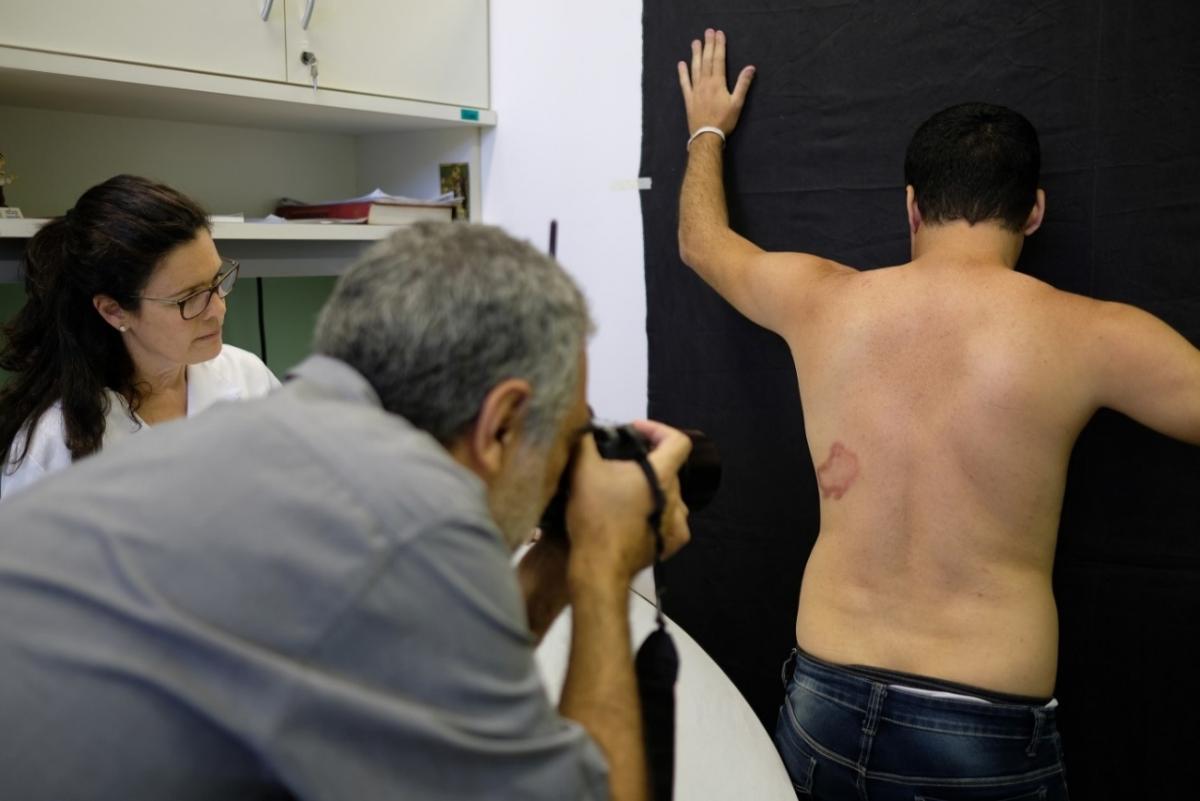 The Novartis Foundation is pleased to announce IntraHealth International and PATH as local implementation partners for the Better Hearts Better Cities initiative in Dakar, Senegal.
Better Hearts Better Cities convenes multisector partners – from food suppliers to health authorities, employers and city planners – to contribute expertise and resources for local solutions that improve cardiovascular health in cities.
"The most important asset of a city is the health of its citizens," says Dr. Ann Aerts, Head of the Novartis Foundation. "The underlying causes of poor health are complex, spanning multiple sectors and extending beyond just poor access to medical care. These challenges cannot be tackled by one organization alone. We look forward to working together with Ministere de la Santé et de l'Action Sociale, IntraHealth, PATH and our other partners to find holistic solutions for healthier cities, communities and hearts."
IntraHealth and PATH join partners including Intel Corporation, the NCD Alliance and the Ministere de la Santé et de l'Action Sociale to address high rates of hypertension in Dakar.
Cardiovascular disease is the leading cause of death in Senegal, resulting in around 10% of deaths every year1. Dakar metropolitan is home to 3.5 million people: around one fifth of Senegal's population2 and offers an opportunity to address hypertension at scale.
People living in cities increasingly lead lifestyles characterized by unhealthy diet, reduced physical activity, stress, excessive alcohol and tobacco consumption: all risk factors for the development of noncommunicable diseases (NCDs).
In Dakar, awareness of these risk factors is low. The population consumes a diet high in salt and is increasingly exposed to fast food options - around 29% of the population are overweight or obese3.
29.8% of the population in Senegal suffer from hypertension and, despite hypertension being relatively straightforward to manage, the control rate is just 8%4. This is compared to control rates of 66% in Canada and 53% in the USA5.
Dr. Mariama Ka-Cisse, Head of Non Communicable Diseases Division from Ministere de la Santé et de l'Action Sociale, said, "We are delighted to be working with the Novartis Foundation and partners on a new initiative to address hypertension in Dakar. High blood pressure is a significant health challenge for many people in the city and we are committed to working with our partners to do all we can to change this."
In Dakar, Better Hearts Better Cities plans to implement a number of steps focused on tackling hypertension across five key areas: strengthening primary care; improving health literacy; strengthening disease surveillance; addressing access and affordability; and workplace programs.
IntraHealth is a global health organization with over 35 years of experience in improving the performance of health workers around the world and strengthening the systems in which they work. IntraHealth's support of Better Hearts Better Cities is expected to focus on the assessment of existing primary health networks and how best to strengthen capabilities of physicians and community health workers.
"We're thrilled to partner for the first time with the Novartis Foundation on this initiative in Dakar. The Foundation's commitment to using and generating evidence, engaging communities, and collaborating with local authorities aligns with our own values—and our experience of what works," said Pape Gaye, President and CEO of IntraHealth. "The rising incidence of hypertension and other NCDs in low- and middle-income countries threatens to overburden health systems that are already struggling to expand access to health services."
PATH, a leader in global health innovation, is an international nonprofit organization that accelerates innovation across five platforms: vaccines, drugs, diagnostics, devices, and system and service innovations. PATH's work with Better Hearts Better Cities will consist of providing technical support, translating guidelines and best practices into materials routinely used by healthcare workers, and working with employers to build wellness programs for NCDs.
"PATH is delighted to partner once again with the Novartis Foundation, the government of Senegal, and IntraHealth to increase access to care and treatment for hypertension," said Helen McGuire, PATH's head of noncommunicable diseases. "This initiative builds on surveys we've conducted across the country's health system to identify barriers to services, as well as PATH's global experience integrating hypertension prevention and treatment into routine health services. Through innovative new approaches for care and employee wellness programs in Dakar, we look forward to advancing the government's efforts to reduce the impact of hypertension."
Better Hearts Better Cities' innovative approach is also being tested in Ulaanbaatar, Mongolia and a city in Brazil yet to be announced.
Find out more about Better Hearts Better Cities here.
Join the conversation on social media with @NovartisFDN #BetterHeartsBetterCities #UrbanHealth
1 WHO. NCD Country Profile 2014. Senegal. Available at: http://www.who.int/nmh/countries/sen_en.pdf
2 Agence National de la Statistique et de la Démographie. 2017. Available at: http://www.ansd.sn/
3 Overweight or obese defined as BMI ≥ 25. Macia E., et al, 'Hypertension and Obesity in Dakar, Senegal', PLoS ONE, 2016
4 WHO STEPS survey, Senegal 2015. Available at: http://www.who.int/chp/steps/Senegal_2015_STEPS_FS.pdf?ua=1
5  Joffres M, Falaschetti E, Gillespie C, et al. Hypertension prevalence, awareness, treatment and control in national surveys from England, the USA and Canada, and correlation with stroke and ischaemic heart disease mortality: a cross-sectional study. BMJ Open 2013;3:e003423. doi: 10.1136/bmjopen-2013-003423