Novartis Foundation Aims to Improve Cardiovascular Health as the Better Hearts Better Cities Initiative Gains Momentum Announcing New Partners and Confirming São Paulo as the Third City
Novartis Foundation Aims to Improve Cardiovascular Health as the Better Hearts Better Cities Initiative Gains Momentum Announcing New Partners and Confirming São Paulo as the Third City
Less than a year since its launch, the Novartis Foundation urban initiative, Better Hearts Better Cities, has made significant progress in mobilizing a broad network of partners and developing a framework for action to improve cardiovascular health across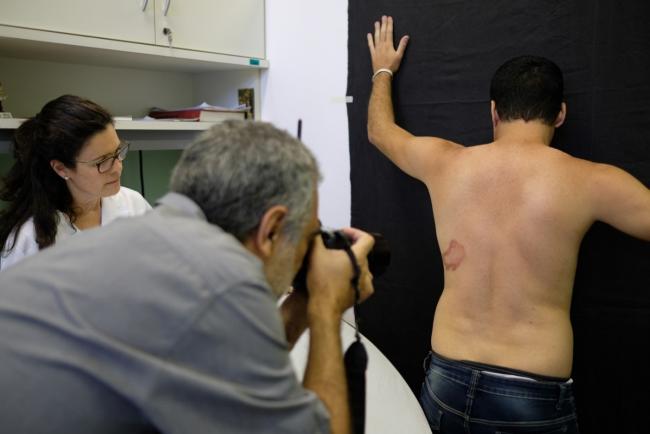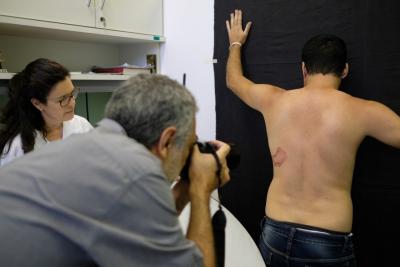 Summary
Two new partners join the multisector initiative: the CDC Foundation and the American Heart Association.
São Paulo, Brazil has been selected as a third city for Better Hearts Better Cities, following Ulaanbaatar, Mongolia and Dakar, Senegal.
Better Hearts Better Cities has made significant progress in mobilizing a broad network of partners and rolling out the first wave of interventions to improve cardiovascular health
Thursday, December 14, 2017 - 7:00am
BASEL, Switzerland, December 14, 2017 – Less than a year since its launch, the Novartis Foundation urban initiative, Better Hearts Better Cities, has made significant progress in mobilizing a broad network of partners and developing a framework for action to improve cardiovascular health across the selected cities. The first wave of interventions is being rolled out in Ulaanbaatar, Mongolia and Dakar, Senegal, and is planned to begin next year in São Paulo, which was recently confirmed as the third Better Hearts Better Cities city. Cardiovascular disease is the leading cause of mortality in Brazil, responsible for about 1 in 3 deaths.1 In São Paulo, around 25.9% of the population suffer from hypertension2 and very few patients have their blood pressure under control.3,4
"Modern urban lifestyles can be associated with unhealthy diets and low levels of exercise, often in combination with the implications of air pollution – all risk factors for cardiovascular diseases," said Dr. Ann Aerts, Head of the Novartis Foundation. "As many health systems in low-income settings are insufficiently equipped to deal with chronic diseases, we are collaborating with partners across a range of sectors to address hypertension and its underlying risk factors in urban populations."
Tackling hypertension requires new approaches to how health services are created, managed and delivered, and how cities are planned and built. Better Hearts Better Cities convenes networks of multisector partners – from health authorities to food suppliers, employers and city planners – to contribute expertise and resources to find solutions that improve cardiovascular health and enable healthy living and working conditions in cities.
The Novartis Foundation is pleased to announce two new global partners for Better Hearts Better Cities: the CDC Foundation and the American Heart Association. As the global evaluation partner, the CDC Foundation works with the Centers for Disease Control and Prevention (CDC) to monitor progress and impact of the initiative.
"The Better Hearts Better Cities initiative offers vitally important goals for improving cardiovascular health in these select cities, and the CDC Foundation is pleased to be an evaluation partner," said Dr. Judith Monroe, President and CEO of the CDC Foundation. "It is our hope that the evaluation of this initiative will provide critical data to multisector partners, and will help inform development of future tools to tackle cardiovascular disease in urban communities around the world."
The American Heart Association acts as the healthcare quality improvement partner for Better Hearts Better Cities, supporting the interventions to improve quality throughout the continuum of care for hypertension.
"Cardiovascular disease is the world's leading killer, so we're working globally to build healthier lives," said John Meiners, Chief of Mission Aligned Businesses for the American Heart Association. "We are excited to join forces with Novartis Foundation and provide our technical expertise and experience in prevention, education, and treatment of cardiovascular disease. The American Heart Association system of care approach – in coordination with local cardiovascular societies, heart and brain health advocates, business and government leaders, now drives global heart and brain health at all levels of society around the world."
Since launching in May 2017, Better Hearts Better Cities has achieved a number of key milestones, including targeted trainings on improving blood pressure measurement, hypertension diagnosis and patient empowerment for primary healthcare workers and pharmacists; the design and prototype of a hypertension registry; a digital infrastructure assessment with Intel; and the development of workplace programs for cardiovascular health in collaboration with employers.
In 2018, Better Hearts Better Cities plans to continue to roll-out the first wave of interventions across all implementation cities and prototype additional schemes in areas such as workplaces, schools, and access to healthy food options. The ambition is that the generated learnings will enhance health policy at both local and global levels.
"It is exciting to see the expansion of Better Hearts Better Cities, as there is no time to lose in improving cardiovascular health globally," said Ann Aerts, Head of the Novartis Foundation. "The success of the initiative is underpinned by our partners who bring strong expertise in addressing the complex factors leading to poor cardiovascular health."
Through its focus on hypertension, Better Hearts Better Cities aspires to reimagine the way chronic diseases can be prevented and managed, as an example that can be applied to other noncommunicable diseases.
About the Novartis Foundation
The Novartis Foundation is a philanthropic organization which strives to have sustainable impact on the health of low-income communities through a combination of programmatic work, health outcomes research, and its translation into policy to tackle global health challenges. We work hand-in-hand with local and global partners to catalyze sustainable healthcare models to improve access and health outcomes, and to accelerate efforts to eliminate leprosy and malaria by focusing on interventions that aim to interrupt transmission. Everything we do is grounded in evidence and innovation, and our work is a continuous cycle of evaluation, adaptation and application. In 2016, the operational budget for the Foundation was CHF 15 million and our programs reached 8.9 million people.
For more information, please visit:
www.novartisfoundation.org 
www.youtube.com/novartisfoundation
Novartis Foundation is on Twitter. Sign up to follow @NovartisFDN at https://twitter.com/NovartisFDN
References
1. WHO. NCD Country Profile 2014. Brazil. Available at: http://www.who.int/nmh/countries/bra_en.pdf
2. Brasil Ministério da Saúde (2016). Vigitel Brasil 2016. Brasília: Ministério da Saúde, 2017.
3. Alencar Pinho, N. & Pierin, A. (2013). Hypertension Control in Brazilian Publications. Arq Bras Cardiol., 101 (3), 65-73.
4. Silva, S, Oliveira, S. & Pierin, A. (2016). The control of hypertension in men and women: a comparative analysis. Rev Esc Enferm USP. 50 (1), 50-58.