Not Your Average IT Work Day
A Cisco Networking Academy Success Story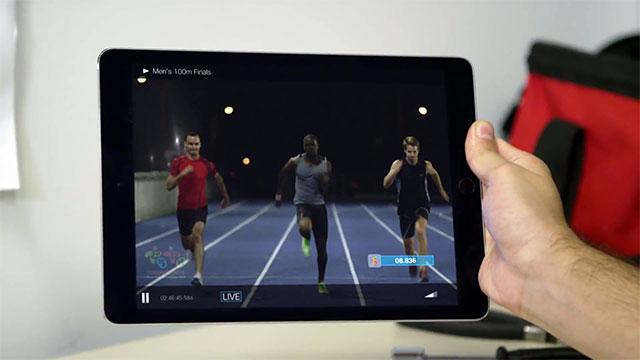 A Cisco Networking Academy Success Story
The Pan American Games are a big event: 31 sporting venues, 364 medal events, 7,000 athletes, 1 million tickets sold, 650 hours of online coverage, and 23,000 volunteers. To connect the games to the world, technology-sponsor Cisco tapped local Cisco Networking Academies to build the technology to power the game.
Planning a Massive Network
In February 2015, students and instructors met with Cisco engineers to begin planning the massive technology solution for the Pan Am and Parapan games. As a major sponsor, Cisco had to build, test, and deliver connectivity for a quarter million visitors, broadcasters, and online reporters to share their experience with the world over 16 days for the Pan Am games and 8 days for the Parapan Am games.
Wadih Zaatar, Cisco Networking Academy Area Manager for Canada, notified academies in the Ontario area of the opportunity, and more than 350 students and instructors volunteered. Instructors jumped at the chance to give students real-world experience as network engineers in a mission critical situation, and introduce them to potential employers. Students were eager to put their classroom experience to work and to be part of worldwide sporting event.
Hard Work Makes a Lasting Impression
Current academy students and alumni worked in teams alongside Cisco system engineers to build networks, program routers and switches, and troubleshoot issues. From behind the scenes to the podiums of a world-stage sporting event, the students learned to seize a great learning opportunity and look down the road for more to come!
"This partnership provides many exciting, once-in-a-lifetime opportunities for our students," said Josh Lowe, Senior Lecturer and Student Affairs Coordinator, Faculty of Business and Information Technology (FBIT). "They are able to apply the concepts they've learned in the classroom toward real-life scenarios, while getting an exclusive behind-the-scenes look at one of the largest and most connected multi-venue games ever held in Canada."
Safwan Alam, a 3rd year bachelor of IT student at University of Ontario Institute of Technology, described his experience volunteering for the games as a once in a life time experience: "I got to work with amazing people to put in practice the knowledge I gained in my courses."
Read More about Cisco at the Pan Am Games
How Durham College, Cisco and the Whitby Abilities Centre are Training Tomorrow's IT Professionals by Laura Franks, Computer Science Professor, Durham College
Behind the TO2015 Games: Cisco I CAN Learn STEM & I CAN Develop Programs by Chief Technology Officer for Cisco Canada, Jeff Seifert
Rare and Cherished by Mike Druiven, Craig Kielburger Secondary School
Cisco Canada's Networking Academy Volunteers Shine at the I CAN Develop Kick-Off! by Chief Technology Officer for Cisco Canada, Jeff Seifert