Northern Trust Asset Management President Shundrawn Thomas Speaks at Black History Month Event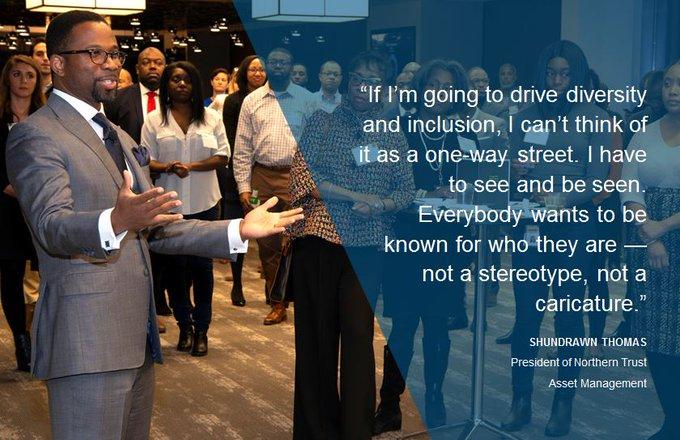 Northern Trust Asset Management President Shundrawn Thomas joined the Deloitte Chicago Inclusion Council and the Chicago Chapter of Management Leadership to speak at a Black History Month Celebration. Shundrawn discussed the challenges and opportunities of driving D&I efforts.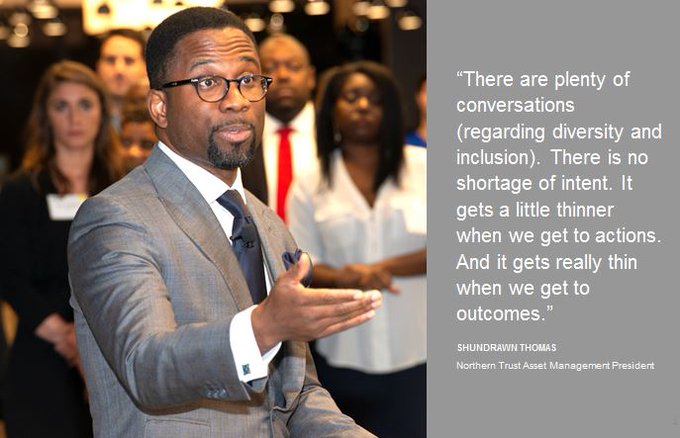 About Northern Trust
Northern Trust Corporation (Nasdaq: NTRS) is a leading provider of wealth management, asset servicing, asset management and banking to corporations, institutions, affluent families and individuals. Founded in Chicago in 1889, Northern Trust has a global presence with offices in 21 U.S. states and Washington, D.C., and across 22 locations in Canada, Europe, the Middle East and the Asia-Pacific region. As of December 31, 2019, Northern Trust had assets under custody/administration of US $12.1 trillion, and assets under management of US $1.2 trillion. For more than 130 years, Northern Trust has earned distinction as an industry leader for exceptional service, financial expertise, integrity and innovation. Visit northerntrust.com or follow us on Twitter @NorthernTrust.