Nominations Open for 2019 CR Magazine 12th Annual Responsible CEO of The Year, Lifetime Achievement Awards
Nominations Open for 2019 CR Magazine 12th Annual Responsible CEO of The Year, Lifetime Achievement Awards
Public and private companies are invited to nominate their CEO for this prestigious award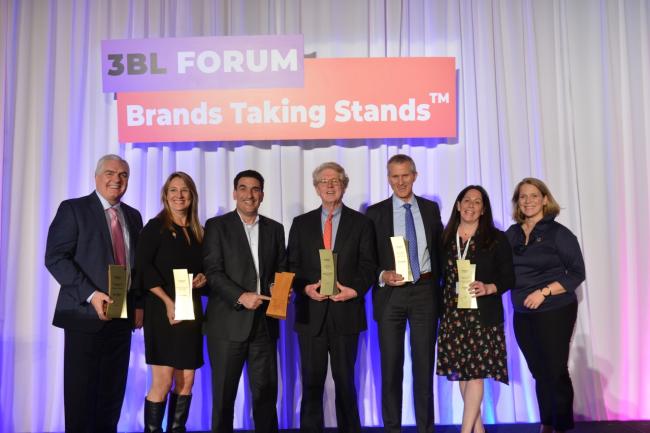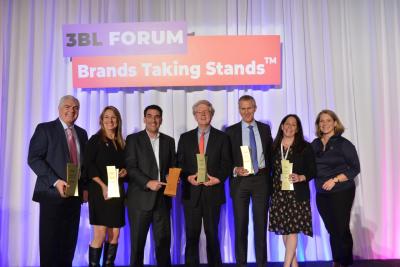 Tuesday, January 8, 2019 - 3:00pm
WASHINGTON, Jan. 08 /CSRwire/ - Nominations are now being accepted for CR Magazine's 12th annual Responsible CEO Award and Lifetime Achievement Award, given to corporate leaders committed to a progressive environmental, social and governance (ESG) agenda.
These prestigious awards will be presented at 3BL Forum: Brands Taking Stands, the leading event for corporate responsibility and sustainability practitioners, Oct. 29–30 at MGM National Harbor, just minutes from the nation's capital. The judging panel is comprised of past Responsible CEO winners.
"Our 2018 winners included CEOs who personally led their companies to address important social issues like diversity & inclusion, feeding the victims of natural disasters, curing childhood cancer disaster and transforming corporate culture around sustainability," said Dave Armon, publisher of CR Magazine.  "Being selected by fellow CEOs and honored by peers makes these awards extremely meaningful for the winners.
Both public and private companies are invited to nominate their CEO.  There is no entry fee.  The nomination form can be found on the 3BL Forum website. Nomination must be submitted by March 31, 2019, to be eligible for judging.
Winners of the 2018 Responsible CEO of the Year Awards were:
All award winners were nominated by fellow members of the CR community and selected by an independent judging panel comprised of previous winners and other industry leaders.
To determine the winners, judges considered several dimensions of the aforementioned standards including the scope of the CEO's impact on their organization and community, the extent to which the CEO drove this initiative, and the individual reputation or professional risk taken by the CEO.
About 3BL Media
CR Magazine is published by the 3BL Association, the foremost professional community for corporate responsibility and sustainability leaders seeking to advance their network, knowledge and impact.
3BL Forum is an annual gathering of corporate responsibility and sustainability practitioners with emphasis on networking, case studies, new research and compelling presentations from companies committed to making progress against an ambitious ESG agenda. The theme for 3BL Forum 2019 is Brands Taking Stands. 
The event is produced by 3BL Media, the world's leading communications partner for purpose-driven organizations. Through content distribution, multimedia promotion and hands-on learning experiences, we connect organizations to an unrivaled audience that is passionate about sustainable business.
We know your stories, perspectives and experiences only matter if they're heard, shared and acted on by the right people. We cut straight through the clutter so you always break through to the audiences who matter most.
CONTACT:
Dave Armon, CMO
3BL Media
+1.802.444.0177