Nickelodeon Research Reveals Kids' and Parents' COVID-19 Fears
"There's an 'in it together' sense for today's parents and kids, as opposed to shielding kids from something negative."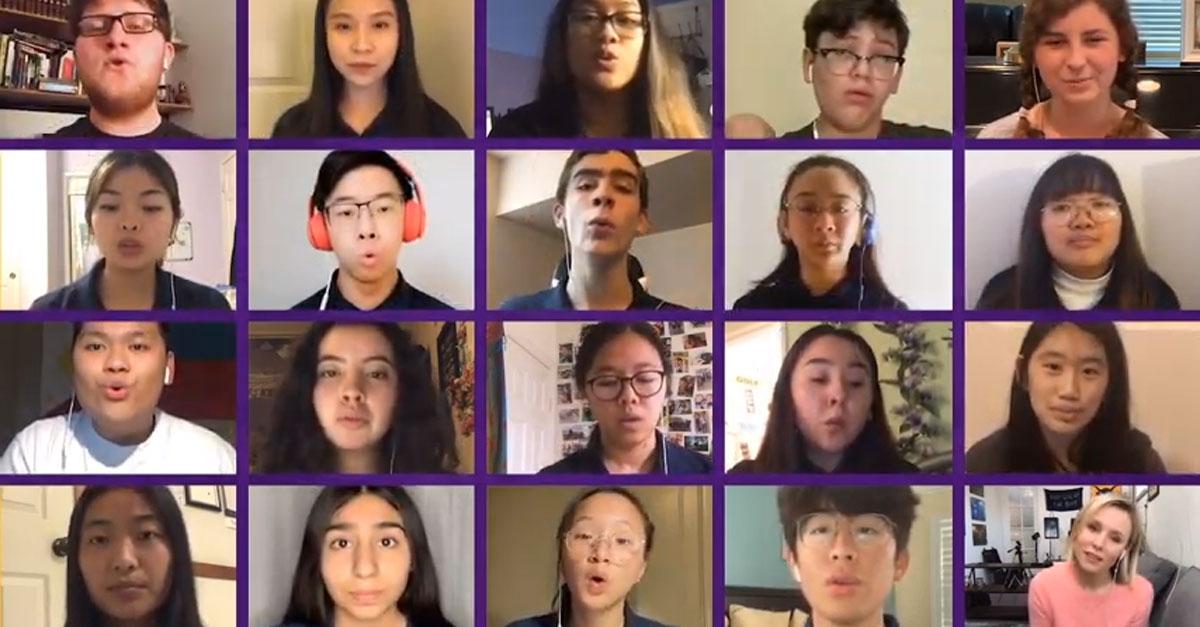 Originally published by ViacomCBS
By Tara Weiss
Shielding kids from the reality of COVID-19 is nearly impossible, new interviews from Nickelodeon Consumer Research show. Their daily lives have been disrupted by social distancing measures, parents working from home, and school closings, which is causing kids to feel much of the same anxiety as adults.
Parents, meanwhile, struggle to find age-appropriate ways to explain the pandemic and stay-at-home measures to their children. "For my generation, parents never talked to us about things that impacted the world," says Ron Geraci, EVP of research and planning for Nickelodeon. "There's an 'in it together' sense for today's parents and kids, as opposed to shielding kids from something negative. They can get anything with the click of a button. It's hard to shield them."
Geraci and his research team interviewed the parents of kids ages 2 to 5 for the study, Parenting through the Pandemic. Their goal was to learn what parents are doing to keep their families safe and how they're talking to their young children about the pandemic.
Participants reported that their older preschoolers have lots of questions about why school is closed and why they can't have playdates. Meanwhile, parents are encouraging their kids to wash their hands more than usual while trying not to raise too many questions.
The mom of a 4-year-old girl reports that her daughter keeps asking why school is closed. "I am having trouble answering this without scaring her," she says.
Understanding Kids' Anxieties
The Nickelodeon team also interviewed a panel of 8-to-14-year-olds to get a pulse on their concerns—and how much they understand about the current state of the world.
This quote from a 12-year-old girl illustrates the sense of fear many kids have about the shuttered economy and how it directly impacts them: "My school just announced we will be closed for three weeks. My mom is a single mom and she won't get paid for the next three weeks. So many people in my family are struggling because of the types of jobs they have, they will be out of work for a while. We are not afraid of the virus itself, we're afraid we won't have a place to live soon."
The change from their routines also has kids rattled. "My school is closed for three weeks because of the Coronavirus," a 10-year-old boy says. "I'm happy to be off, but it is still very scary because people are dying from it. I wash my hands more."
And then there is the disappointing cancellation of special events. "We were supposed to go to Disney World, but it closed," says a 10-year-old girl. "We are just not going out as much now. We are going to go to the beach more instead of inside places. We are washing our hands a lot."
Programming to Kids
To help parents in the education process, Nickelodeon on Monday aired #KidsTogether: The Nickelodeon Town Hall, an hour-long special hosted by actress Kristen Bell that offered a kid-friendly view of life amid COVID-19. It's part of Nickelodeon's multiplatform, global pro-social initiative, #KidsTogether, which features Nick's most popular characters teaching kids how to properly wash hands and stay healthy, and gives ideas for families to stay active during the quarantine.
The Nickelodeon Town Hall is available on Nick On Demand, Nickelodeon's YouTube channel, the Nick App, and the Nick Pluto TV channel. It will also appear on Nickelodeon's international networks.
The special features kids giving first-person accounts of their new normal: learning from home, social distancing, and spending weeks interacting only with immediate family. Guests include the California Surgeon General and former U.S. Surgeon General, along with appearances by Charli D'Amelio, Josh Gad, Kel Mitchell, Kenan Thompson, and Russell and Ciara Wilson.
Simon & Schuster is supporting virtual learning by opening its online resource, The Book Pantry, to educators and librarians so they can livestream readings of children's titles. Similarly, Nickelodeon is offering Noggin, its direct-to-consumer subscription streaming service, free for three months to millions of kids in need through the help of national partner organizations, including the National Head Start Association and First Book.
Geraci encourages families to see there are still silver linings in the midst of this epidemic. "Families are coming together in a way they haven't in the past," he says. "They're eating dinner together, watching movies and TV together in greater numbers, playing games together."