New Guidance on How GRI Reporting Can Best Incorporate Disability Issues
Disability Hub Europe publish updated resource that reflects latest GRI Standards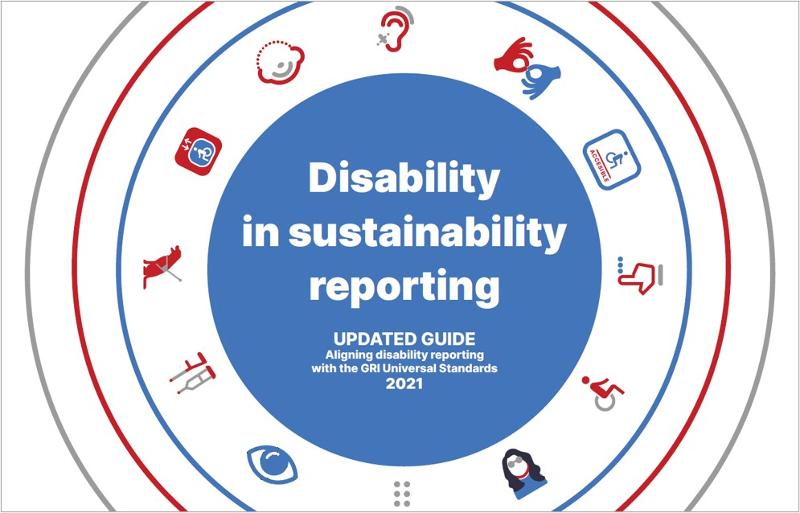 June 14, 2023 /3BL Media/ - A new version of the Disability in Sustainability Reporting guide has been launched by Disability Hub Europe (DHUB), which takes account of recent changes in sustainability reporting, including the 2021 update to the GRI Universal Standards. The guide seeks to help companies fully incorporate disability issues in their reporting and highlight practices to include persons with disabilities throughout the value chain.
DHUB, a multi-stakeholder engagement initiative co-funded by the European Social Fund, has revised the guide in collaboration with GRI and Fundación ONCE. It will support organizations to understand how GRI reporting can be a basis for disclosing their impacts, positive or negative, on the rights of persons with disabilities.
The publication addresses the role of business in strengthening disability inclusion, in the context of sustainable development, while providing technical guidance on how relevant disclosures in the GRI Standards can be applied.
Harold Pauwels, GRI Director of Standards, said:
"Access to information and essential services for people with disabilities has been further limited during the pandemic, highlighting the need to address barriers to accessibility and inclusion in all areas. Therefore, we are pleased to be able to contribute to this guide from DHUB. 

The publication will help companies gain visibility and prominence in disability and non-discrimination, which in turn will foster a more inclusive and sustainable business environment. Ultimately, we want to support companies to utilise their impact reporting through the GRI Standards to promote inclusion and respect for persons with disabilities."
Carla Bonino, Sustainability Lead at Fundación ONCE and DHUB Coordinator, added:
"Our updated 'Disability in Sustainability Reporting' guide will help organizations and companies navigate the recent multiple significant advancements in sustainability reporting, most notably GRI´s recent update of its Universal Standards. The use of the guide can be an opportunity to develop more disability-inclusive organizations and have a positive impact on the rights of persons with disabilities, in a moment of increasing importance of human rights in the whole value chain". 
Updating content from the previous version in 2019, the new version of Disability in Sustainability Reporting:
Reflects important changes in the GRI Universal Standards, including the increased focus on human rights impacts;
Best positions companies to respond to developments in the sustainability reporting landscape, such as the EU Corporate Sustainability Reporting Directive (CSRD);
Aligns with the 2030 Agenda for Sustainable Development, to ensure 'no one is left behind' in the process of innovation and sustainability.
Global Reporting Initiative (GRI) is the independent, international organization that helps businesses and other organizations take responsibility for their impacts, by providing the global common language to report those impacts. The GRI Standards are the world's most widely used sustainability reporting standards, which are developed through a multi-stakeholder process and provided as a free public good.