National Diversity & Leadership Conference Announces the Top 50 Most Powerful Women in Tech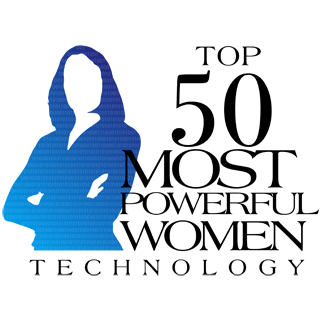 The National Diversity Council will host the 2020 National Diversity and Leadership Conference virtually on October 27-28, 2020, and November 4-5,2020. This year's theme is "Inclusion - Maximizing Your Talent". This virtual conference will feature big-name keynote speakers such as Donna Brazile, Anne Chow, Tony Plana, Carly Fiorina and more. During the conference, professionals will gain access to learning sessions held by industry experts, organizational tracks, and endless inspiration that highlight the importance of diversity and inclusion in the workplace. 
The Top 50 Most Powerful Women in Tech Award specifically recognizes the achievements of women who are breaking barriers and setting high standards for themselves and others. Women in the technology industry face unique challenges, and we hope to inspire young women to face such hurdles with confidence and pursue their dreams in the technology industry. 
Every year, the National Diversity Council compiles a list of the Top 50 Most Powerful Women in Technology to feature the highest caliber of executive female leaders within the technology industry. These women are the most prominent leaders, and they have reached the top of their profession by being effective leaders in their organization. They drive change, innovate, and inspire others to succeed while contributing to business growth.
 Selection to the list was based on the following criteria:
 Top leader in her organization and profession 
Directly contributes to business growth or strategic direction of the organization
Maintains a record of accomplishments in areas of expertise
Effective role model who inspires other women and is active in mentoring the next generation of women in the industry
Operates with the highest integrity and ethical behavior
Demonstrates a commitment to corporate citizenship 
"The 2020 Top 50 Most Powerful Women in Tech is a true testament to the abilities of women in the workplace," said Dennis Kennedy, Founder and Chair of the National Diversity Council. "Each year, we are amazed and inspired at the achievements of each awardee. The 2020 class is truly a powerful force."
 
Christa Sanford 
Partner and firmwide Deputy Chair of the IP Department
Baker Botts 
Cissy Leung
Vice President Semiconductor Products Group Service Business Unit
Applied Global Services
Donna M. Epps
Senior Vice President – Public Policy and Strategic Alliances
Verizon Communications
Dr. Monique Umphrey
President 
Houston Community College (HCC) Northeast 
Eva Woo Slavitt
Global Vice President of Product Management
SAP SuccessFactors
Ines Halloran
Enterprise Technology Executive
State Farm Mutual Automobile Insurance Companies 
Mariah Scott
President
Skyward 
Mitze Amoroso
Senior Vice President / Chief Information Officer 
ArchCare
Nayaki Nayyar
President of the Digital Service and Operations Management 
BMC Software, Inc. 
Ruth Cotter
Senior Vice President, Worldwide Marketing, Human Resources and Investor Relations
AMD
Sandra E. Lopez
VP/GM 
Intel Sports 
Stephanie Shaw 
Vice President – Enterprise IT & Infrastructure Solutions
The Wendy's Company
Sherry Ryan 
Vice President and CISO 
Juniper Networks 
Traci L. Mercer  
Senior Vice President - Lodging, Ground and Sea 
Sabre Travel Network
Raji Arasu
Senior Vice President, Intuit Platform
Intuit Inc.
Marty Reaume
Board Member/ CPO/ Advisor 
Rhonda Vetere
EVP, Chief Information Officer 
Herbalife Nutrition
Jeanine L. Charlton 
Senior Vice President & Chief Technology & Digital Officer 
Merchants Fleet
Cheryl Neal 
Vice President Strategy and Vendor Acquisition 
Tech Data
Shannon Gath
Chief Information Officer
AMAG Pharmaceuticals
Mandy Price
Co-Founder and Chief Executive Officer
Kanarys, Inc.
Amy Schoemehl
Chief Operating Officer 
E.A. Renfroe & Company, Inc.
Saumya Bhatnagar
CTO and Co-founder 
Involve
Pamela Sergeeff
EVP, General Counsel & Chief Compliance Officer 
TiVo
Radhika Kakkar 
VP of Global Operations 
Snap Inc
Jacky Wright
Chief Digital Officer and Corporate Vice President
Microsoft US
Poornima Ramaswamy
Executive Vice President, Strategic Clients,
Qlik Technologies
Cheryl Keeler
Vice President, Sprint Business Solutions
Sprint 
Vivian Greentree, Ph.D.
Senior Vice President and Head of Global Corporate Citizenship 
Fiserv
Rhonda Michalec 
Senior Vice President of Recruiting 
 Salesforce
Aylin Basom 
Chief Customer Officer of the Americas 
Infor
Lisa Rimsa
Vice President, Service Sales Transformation
Hewlett Packard Enterprise
Tonya Bakritzes
SVP of Marketing
S2G Ventures 
Joy Corso
Chief Marketing Officer 
Vonage 
JoAnne Kennedy
Vice President, Technology
Nordstrom, Inc.
Barb Morgan
Technology Officer
FIS Banking Solutions
Jessica Daughetee
Chief Marketing Officer 
Avnet 
Sol Rashidi 
Global Chief Data & Analytics Officer 
Merck
Meg Toups 
CEO and Founder
BlueSky IT Partners 
Lorrissa Horton 
VP and GM  of Webex Strategy and Calling 
 Cisco Webex
Suzi McBride
Chief Operations Officer 
Iridium Communications Inc. 
Erin Reilly 
Social Impact Officer 
Twilio, Inc
Registration for the National Diversity & Leadership Conference is ongoing and can be completed at http://nationaldiversityconference.com/2020/. For 2021 sponsorship opportunities, please contact Dennis Kennedy at dennis.kennedy@nationaldiversitycouncil.org.
About The National Diversity Council
A non-profit organization committed to fostering a learning environment for organizations to grow in their knowledge of diversity. The council affords opportunities for organizations to share best practices and learn from top corporate leaders in the areas of diversity and inclusion.  More information about the National Diversity Council is available at: www.nationaldiversitycouncil.org.
Media Contact
Ashana Outler 
National Diversity Council
ashana.outler@nationaldiversitycouncil.org