National Diversity & Leadership Conference Announces the 2020 Leadership Excellence in Technology Award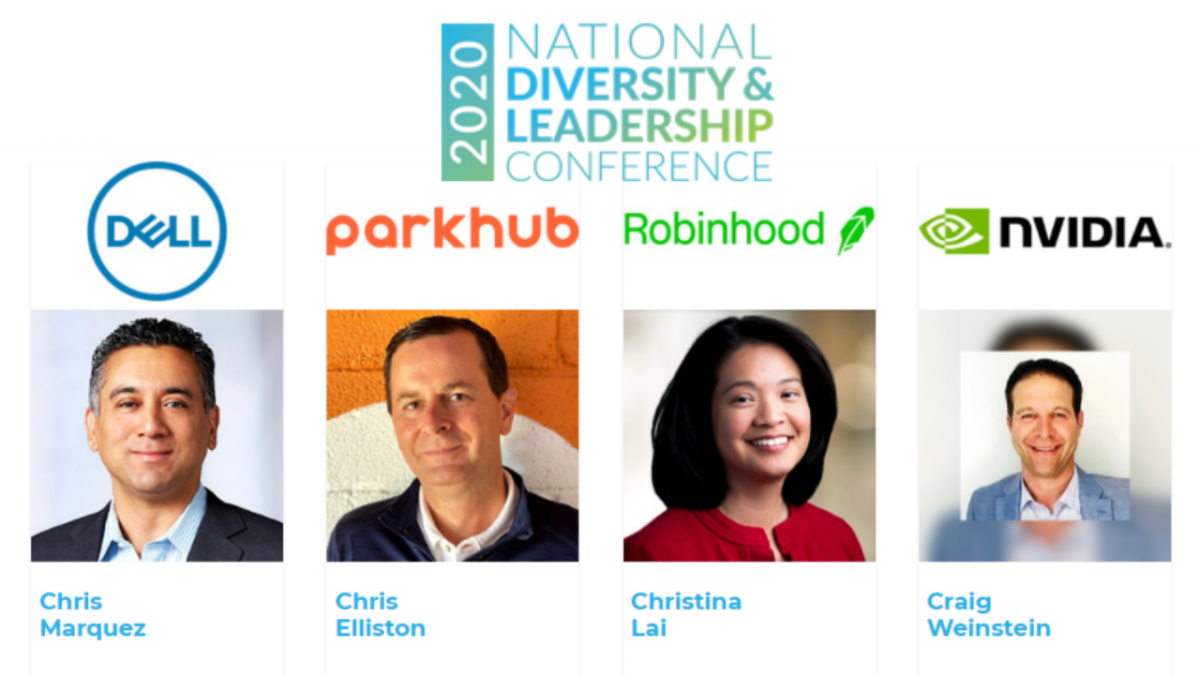 UNITED STATES, October 27, 2020 /3BL Media/ - The National Diversity Council will host the 2020 National Diversity and Leadership Conference virtually on October 27-28, 2020, and November 4-5,2020. This year's theme is "Max Talent". This virtual conference will feature big-name keynote speakers such as Donna Brazile, Anne Chow, Tony Plana, Carly Fiorina and more. During the conference, professionals will gain access to learning sessions held by industry experts, organizational tracks, and endless inspiration that highlight the importance of diversity and inclusion in the workplace. 
The Leadership Excellence in Technology Award distinguishes a select group of individuals from diverse fields who exhibit exceptional leadership qualities. The focus of the award is to give prominence to the accomplishments of men and women who exceed the scope of what is expected in their organizations and communities.
The Leadership Excellence in Technology award is based on the following criteria: 
Retain an extraordinary background of developing, growing and improving organizations the individual has been or is currently affiliated with.

Demonstrate honesty, integrity, and fairness through ethical and moral leadership, enhancing the credibility of the individual and the organization as a whole.

Serve as a role model for other individuals in the profession by setting the example in ways that are consistent with shared values and goals of their respective organizations.

Empower those around them by promoting achievement, goal attainment and continuous advancement of his/her organization.

Effectively builds relationships with subordinates while encouraging and inspiring personal and professional development in colleagues.

Innovation/ Vision

Challenge the norm by investigating and formulating challenging opportunities to change, grow, innovate and improve the organization's mission and overall goals.

Inspire a shared vision by developing and communicating his/her vision for the future, and engaging others to actively participate in accomplishing that vision.

Foster positive, creative work environment and embraces innovation and creativity in all aspects of their professional activities
"The 2020 Leadership Excellence in Technology is a true testament to the abilities of innovation in the workplace," said Dennis Kennedy, Founder and Chair of the National Diversity Council. "Each year, we are amazed and inspired at the achievements of each awardee. The 2020 class is truly a powerful force."
2020 Leadership Excellence in Technology Awardees 
Syamla Bandla 
Director of Production Engineering for Monetization
Facebook 
Sandeep Mehta 
Executive Vice President in Technology 
WellsFargo 
Terrance Bowman
Executive Director, Chief Technology Office, Diversity & Inclusion
JPMorgan Chase & Co.
Stephen B. Weis
Executive Vice President, Digital Revenue Development, Talent Acquisition & Development
The Houston Chronicle Media Group/Hearst
Stephen Ford
VP, Global Identity Services
McKesson Technology
Fahim Siddiqui
SVP – Information Technology
Home Depot 
Elizabeth O'Callahan
Vice President, Corporate Legal and Chief Privacy Officer 
NetApp
Jennifer Prince 
Managing Director, Global Media & Entertainment
Twitter
Keisha James
Vice President, Enterprise Platforms and Digital Operations
GE Power
Joe Kim 
Executive Vice President of Engineering and Global Chief Technology Officer  
SolarWinds
Ash Tengshe
Vice President, CDTS-Application Delivery Services
Kaiser Permanente
Wesley Rhodes
VP of Research and Development & Technology Transformation
The Kroger Co.
Karthik Chakkarapani 
Vice President of Customer Experience (CX) Digital Transformation and Technology Strategy 
Cisco
Chris Elliston 
Senior Vice President, Enterprise 
at ParkHub
Ankur Jain
Senior Vice President Cloud and Big Data Analytics
Merkle 
Jim Ganthier
Senior Vice President,Customer Solutions Strategy & Advocacy Chief Customer Office 
Dell Technologies
Ashwin Jayaram 
Chief Executive Officer
CyBourn
Chris Marquez
Vice President
Dell
Craig Weinstein
Vice President, Americas Partner Organization
NVIDIA
Dave Bhattacharjee
Head of Analytics for Commercial Excellence 
Thomson Reuters
Leyonna Barba
Executive Director
J.P. Morgan Commercial Banking
Michael Brito
Vice President, Legal 
DXC Technologies
Nikki Grisby
Senior Vice President of Customer Success and Services
Cision
Ramesh Konidala 
Vice President IT
McDermott Inc. 
Romeu Sciotta
EVP, Partner, and Co-Founder 
Sigga Workforce Technologies 
Simon Ninan
Vice President of Strategy and Transformation
Hitachi Vantara
Wesley Rhodes
VP of Research and Development & Technology Transformation
Kroger
Yael Gomez
Vice President, Global IT, Integration and Intelligent Automation
Walgreens Boots Alliance
Christina Lai
Deputy General Counsel and VP, Head of Corporate, Product and International 
Robinhood
Registration for the National Diversity & Leadership Conference is ongoing and can be completed at http://nationaldiversityconference.com/2020/. For 2021 sponsorship opportunities, please contact Dennis Kennedy at dennis.kennedy@nationaldiversitycouncil.org.
About The National Diversity Council
A non-profit organization committed to fostering a learning environment for organizations to grow in their knowledge of diversity. The council affords opportunities for organizations to share best practices and learn from top corporate leaders in the areas of diversity and inclusion.  More information about the National Diversity Council is available at: www.nationaldiversitycouncil.org.
Media Contact
Ashana Outler 
National Diversity Council
ashana.outler@nationaldiversitycouncil.org
###