More Than Simply Doing Good: Tenacious About the Greater Good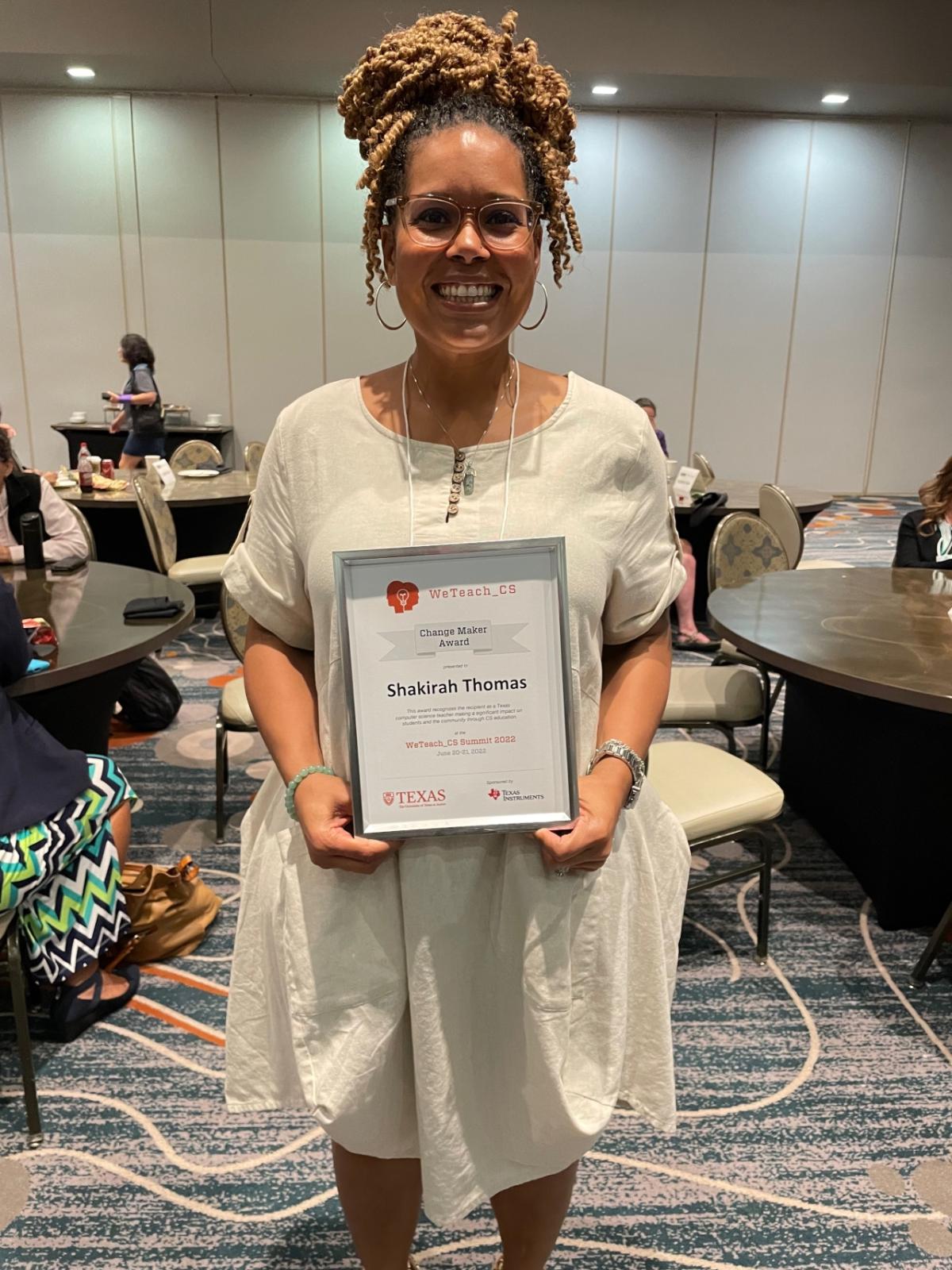 Raise your hand if you can remember that one educator that flicked on a lightbulb inside you about learning, believed that you could be better, that never stopped challenging you to do better. The specialist that was so enthusiastic about their subject, it made you think about the things you might want to be when you grew up. The teacher that seemed to be at school so much of the time you wondered if they slept there.
We were lucky to have that one teacher and we are even luckier that today's generation has those educators too. At Tata Consultancy Services (TCS), we are focused on creating more of those teachers so that they can prepare today's students for the world of tomorrow. We believe that the future of work is happening now, which is why, in 2017, we launched Ignite My Future in School, a one-of-a-kind initiative transforming the way students across America learn through computational thinking, a foundational skill for 21st-century success.
Over the last five years, over 25,000 teachers have participated in TECHademies, professional development training sessions designed to empower educators with world-class transdisciplinary learning resources that they can implement in their classrooms. They are all inspiring their students to look at the world in a different way and make change in their communities.
Ignite My Future is so proud to celebrate one of our Learning Leaders, Shakirah Thomas, who has been recognized with the WeTeach_CS 2022 Change Maker Award, given to teachers, counselors, or administrators who are making an impact in Computer Science education in their community. They were nominated by their peers to acknowledge their great work.
Shakirah is a Special Education Case Manager at Pasadena Independent School District in Texas and teaches ELA and Social Studies. Shakirah has also taught extended day interventions (after school program that provides below grade level content for struggling learners) in all subject areas for 8th grade using multiple online resources to accommodate the various needs of her diverse learners.
Shakirah has been teaching computational thinking for three years and has made this transdisciplinary approach a significant part of her curriculum. She engages students in projects throughout the year that require final products that range from infographics to online presentations and help develop and fine-tune cognitive thinking skills.
Shakirah's passion for bringing CS to students goes beyond her students. In April 2021, Shakirah met with Rep. Sylvia Garcia (D-TX) and worked alongside TCS's Government Relations team as they advocated for a funding increase for the Education, Innovation, and Research program. Shakirah has worked closely with her leadership team on her campus as well as with her district to ensure that all students, particularly special populations (SPED, ELLs) have access to CS and feel comfortable navigating this abstract world to make it a more concrete concept.
To learn more about Ignite My Future in School, reach out to: IMF.Global@tcs.com