Mondelēz Celebrates Pride Month
Mondelēz Celebrates Pride Month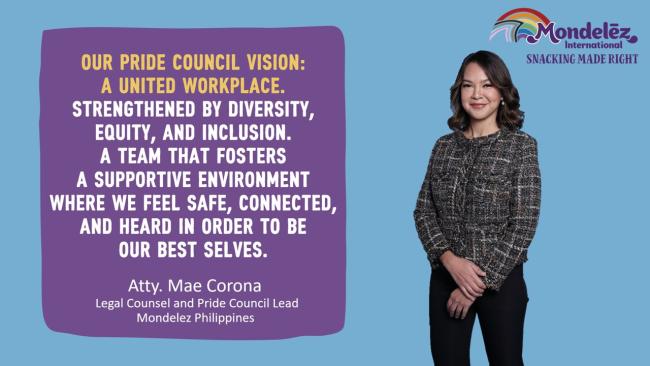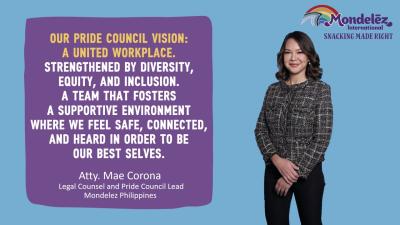 Tuesday, June 28, 2022 - 9:15am
We strive to champion diversity, equity, and inclusion (DEI) for our colleagues, culture and communities. In the Philippines we are strengthening our DEI actions by creating our Pride Council, a group of individuals who represent and advocate for a workplace that supports our diverse backgrounds and needs.
Along with the celebration of Pride Month this June, the Council will also help strengthen policies for our people to be the best they can be at work.
Help us build a more inclusive workplace by joining our team! Visit http://ms.spr.ly/6040b9Y46
About Mondelēz International:
Mondelēz International, Inc. (Nasdaq: MDLZ) empowers people to snack right in over 150 countries around the world. With 2021 net revenues of approximately $29 ;billion, MDLZ is leading the future of snacking with iconic global and local brands such as Oreo, belVita and LU biscuits; Cadbury Dairy Milk, Milka and Toblerone chocolate; Sour Patch Kids candy and Trident gum. Mondelēz International is a proud member of the Standard and Poor's 500, Nasdaq 100 and Dow Jones Sustainability Index. Visit www.mondelezinternational.com or follow the company on Twitter at www.twitter.com/MDLZ.