Mobile Home Park Residents to Save Money, Energy in New Pilot Program
SCE is taking part in the upgrade pilot to help enhance safety and reliability for park residents.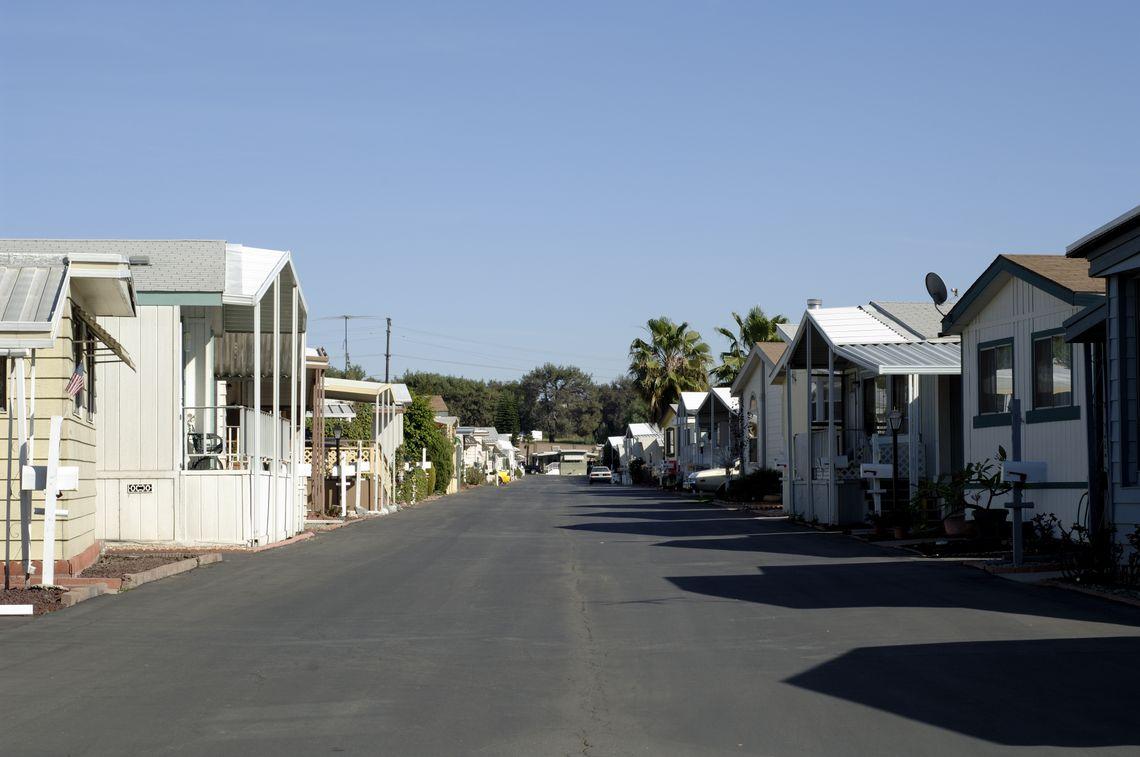 SCE is participating in the Mobilehome Park Utility Upgrade Program, a three-year pilot program.
Originally posted on Inside Edison
VICTORVILLE, Calif. — The Greenbriar Mobile Home Park clubhouse was recently packed with residents like Patricia West, who lives with her disabled daughter, who came to learn about upcoming construction scheduled at their site.
For the next two months, crews will be converting the mobile home park's master electric and gas distribution systems to direct electricity and natural gas utility service. Once completed, residents will become first-time customers of Southern California Edison and their local gas utility.  
That's good news for West: "I came to this meeting to get information and I'm interested in saving money." 
The upgrades result from SCE's participation in the Mobilehome Park Utility Upgrade Program, a three-year pilot approved by the California Public Utilities Commission. The program gives mobile home park owners the opportunity to convert their master meter/sub-metered electric and gas service to new direct utility service. It will enhance the safety and reliability of the energy system that delivers electricity to their residents.
One of the program's benefits is that mobile home park owners no longer have to maintain or be liable for privately owned, sub-metered utility systems. Another is they would not have to read utility meters, bill residents or respond to utility service and program questions. Those services will be provided by the utilities once the conversion is completed.
"The Mobilehome Park Utility Upgrade Program has been great for mobile home park owners and for residents because it enhances safety and reliability for residents, the system is maintained by SCE and residents will have an opportunity to take part in all the programs and services that are offered to Edison customers," said Tracy Sanders, SCE director of Central Design and Field Accounting.
To date, 161 mobile home parks — representing 8,990 residents — across SCE's 50,000-square-mile territory have undergone upgrades. The pilot program is authorized through Dec. 31, 2019, and the commission is evaluating the pilot for a permanent program.
As a new SCE customer, West and other park residents will be able to take advantage of energy-efficiency rebates that save energy and money on their electric bills. They'll also be able to manage and pay their bill online, use Budget Assistance and sign up for summer discount programs and more.
Income-qualified residents will continue to have access to the California Alternative Rates for Energy (CARE) discount program and the Energy Savings Assistance Program's no-cost weatherization services. Qualified residents enrolled in the Medical Baseline Program will continue to have access.
Mobile home park resident Barbara Quinsland liked the simplicity of the new billing process.
"I understand it's going to be easier for Edison to determine how many kilowatts you use," she said.
As the meeting ended, a small crowd gathered around Rosetta Henderson, an SCE project manager. The residents had more questions, which she patiently answered while handing out her business card.
"By becoming an SCE customer, they'll get their bill directly from Edison and that will reflect their individual units of electrical usage each month," she said. "If they have any problems, they can come directly to us."
She added: "We're happy to do these mobile home park conversions because now residents get to be part of the Southern California Edison family."  
For more information, visit: on.sce.com/mhputilityupgrade and click "Mobilehome Park Residents." If your park is a part of the mobile home park conversion, you can call 1-800-799-4235, Monday-Friday, 8 a.m. - 5 p.m., to set up your turn on application and become an SCE customer.