Mobile Fuel Delivery Offers a Solution to Underground Storage Tanks
Mobile Fuel Delivery Offers a Solution to Underground Storage Tanks
Booster's energy delivery platform can enable companies to transition away from tanks, reducing risks and costs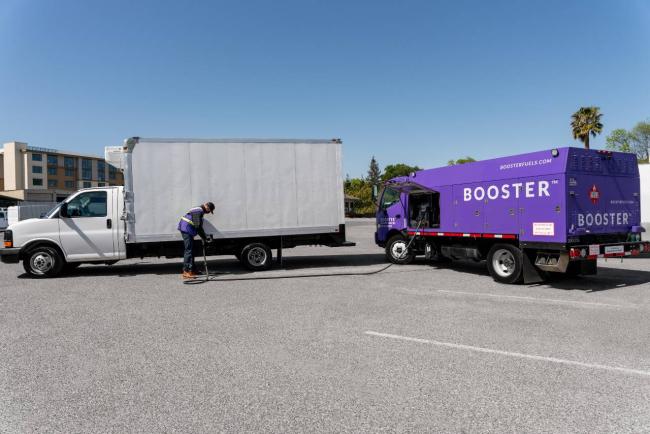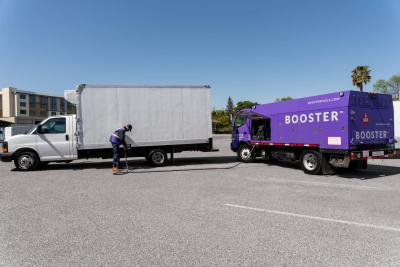 Tuesday, August 2, 2022 - 9:00am
Mobile fueling services such as those provided by Booster can help companies as they transition away from underground storage tanks (USTs), according to a recent article published by EMS Environmental.
In the U.S., there are approximately 542,000 USTs that store petroleum or hazardous substances, according to the Environmental Protection Agency. Underground storage tanks can present a great threat to public health and the environment, because a leaking UST can release hazardous substances into the soil and contaminate groundwater, the source of drinking water for nearly half of all Americans.
UST owners have to stay up on maintenance costs, upgrades and replacements while managing serious environmental risk. If a tank did leak, the owner would invoke significant cost to clean up the resulting damage.
The EMS Environmental article outlines four possible solutions, including 1) replacing the tank; 2) removing the tank; 3) switching to alternatively fueled vehicles (e.g., electric vehicles), thereby making the tanks obsolete; or 4) looking to mobile fueling to present an alternative solution.
On the case for mobile fueling, the article provides a case study where a local company had to replace its USTs, but did not have the budget to replace existing diesel and gasoline tanks, nor could it afford the financial burden of switching to alternatively fueled vehicles. Plus, the company had to keep fueling a large fleet that ranged from passenger vehicles to small box trucks every day.
In the interim, the company elected remove its tanks, keep its existing fleet, and refuel its vehicles at local service stations. But the company saw a serious drop in productivity, as refueling at service stations cost them an additional 20 minutes per employee, per day.
This is common -- according to Geotab, one fleet vehicle drives, on average, 203 additional miles to the gas station each year, wasting an average of 13 gallons annually.
So what did the company do? Ultimately, the company switched to a mobile fuel delivery service to fuel up its fleet vehicles after-hours, saving itself the ongoing maintenance, upgrade and replacement costs on its USTs, and saving money, time and carbon emissions in the long run.
Read the full article here and learn more about mobile fueling at BoosterUSA.com.