Mitigating and Managing Business Risk in the Middle East: A Challenge for Supply Chain Managers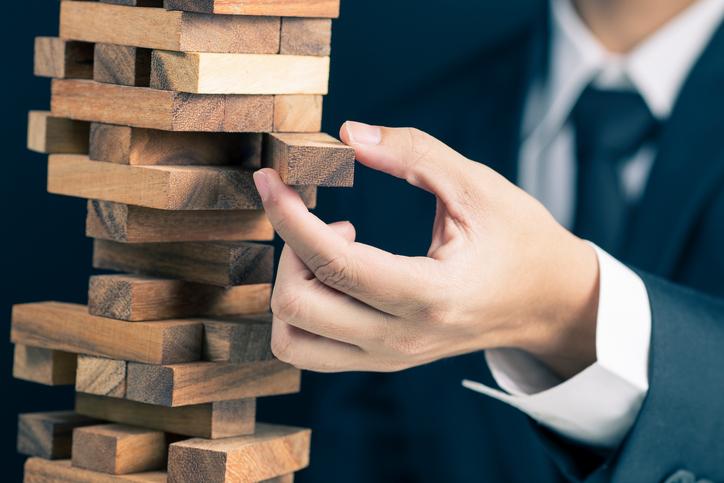 Since the end of 2016, companies around the world have been re-evaluating business risks in their supply chains in the Middle East and other key regions due to political turmoil and other unforeseen events.  The increasing pace of global change and uncertainty combined with the unique nature of disruptions in key markets have placed supply chain risks at an all-time high, according to a report issued this week by the Charted Institute of Procurement and Supply (CIPS).
A free webinar on Wednesday, Feb. 23, at 5 p.m. MET, 8 a.m. EST with leading authorities on mitigating business risk in supply chains will provide the most up-to-date viewpoints on security and political action in Middle East countries, how these risks affect business operations, and specific steps on how to ensure reliability and sustainability in this region.  The webinar, featuring experts from Martello Risk and Source Intelligence, will be ideally suited for business risk managers, supply chain leaders and others in the oil and gas industry and supporting businesses.
To register for the webinar, click here.
Overall, disruptions to supply chains have been steadily increasing since the United Kingdom's vote to leave the European Union and related "economic nationalism" that is emerging in other countries.  In the Middle East, however, supply chain risk increased in December when OPEC voted to restrict crude oil production, consequently pushing the price of oil to $10 a barrel in late 2016, according to the CIPS report.  The report, prepared by economists at Dun & Bradstreet, provides a risk index based on supply chain stability.
Higher oil prices (although it remains to be seen how long these prices and production limits will last) impacted cash flows for oil exporters in the Middle East as companies began to look for ways to reduce transportation costs, usually through shorter supply chains.  Given this was the first production curtailment in the Middle East in eight years, the disruption and increased business risk spread to many who provide a variety of services to oil producers, too.
Oil and gas operations are capital intensive and require efficient production methods, which place significant reliance on multiple suppliers. The recent OPEC-caused disruptions now placed a larger microscope on the entire Middle East supply chain, and are generally revealing whether companies have strong avenues of communication with multiple vendors and partners who were previously reliable because of steady cash flow.  For oil and gas companies, this usually means evaluating trade-offs and pinpointing business risks in their supply chains.  As one oil and gas research firm has expressed: "An effective value chain helps in mitigating the risk, managing the warehouse inventory strategy, monitoring the logistics and transportation, controlling the supply and demand, and ensuring the best procurement strategy by creating short and long-term supply chain strategies."
The webinar will provide current best practices on how to create and manage an effective end-to-end due diligence process to effectively evaluate and reduce supply chain risks in the oil and gas industry, while maintaining a cost-efficient business operation.
Image credit: Career Employer