MilliporeSigma Sustainability Initiatives Named 2020 Winners in the BIG Awards for Business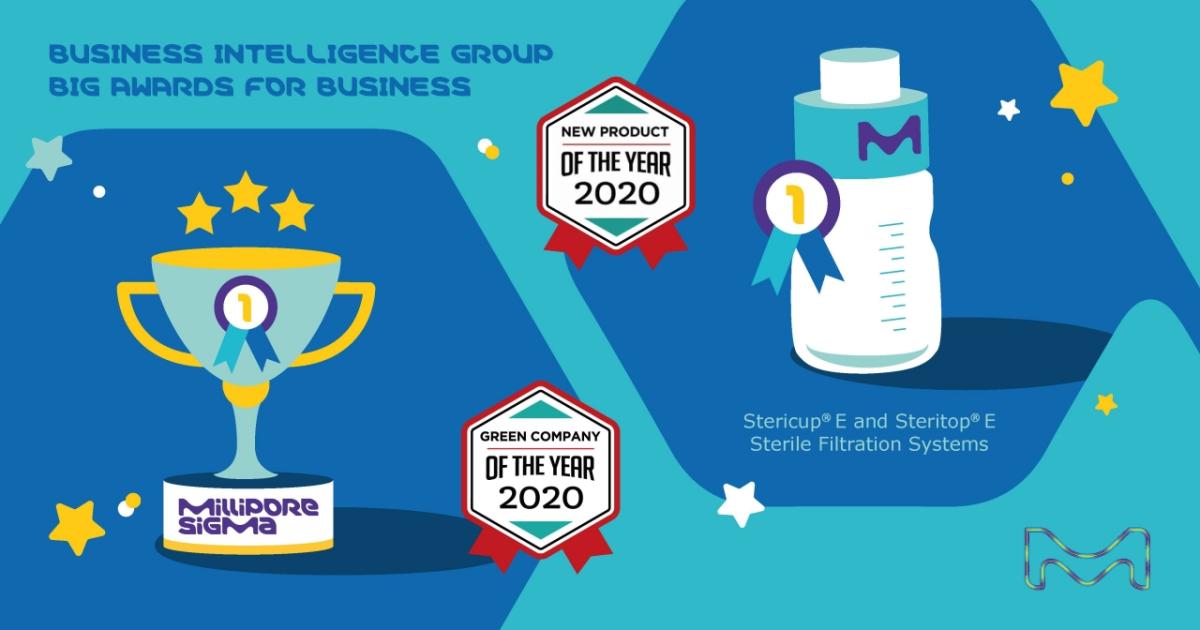 BURLINGTON, Mass., November 10, 2020 /3BL Media/ — MilliporeSigma has been named Green Company of the Year by Business Intelligence Group through its BIG Awards for Business program. In a second win, MilliporeSigma was awarded New Product of the Year for the Stericup®E and Steritop®E Filtration Devices. This annual awards program celebrates companies, products and people that are leading their respective industries.
The Green Company of the Year award recognizes MilliporeSigma's pioneering efforts in corporate responsibility to minimize its environmental footprint and positively impact communities around the world. This commitment is demonstrated through extensive Greener Products and Solutions programs, which includes initiatives across Sustainable Operations, Design for Sustainability, Green Chemistry, and Packaging and Recycling. Throughout all phases of the product life cycle, MilliporeSigma integrates a focus on sustainability, continuously introducing innovations for both inside and outside the company.
On top of the recognition as Green Company of the Year, MilliporeSigma's Stericup®E and Steritop®E filtration devices were awarded New Product of the Year. This additional honor validates efforts to create safer, more sustainable solutions that enable the company's scientists and customers to accelerate access to health for people everywhere. These innovative designs significantly reduce the amount of plastic per unit by up to 48 percent and related packaging by up to 69 percent compared with standard filtration devices. The Stericup®E and Steritop®E filtration devices are just one of many greener alternatives. Additional information on MilliporeSigma's greener products and solutions can be found here.