Mike Bloomberg Is Our Saint of Rational Self-Interest
By Lisa Chase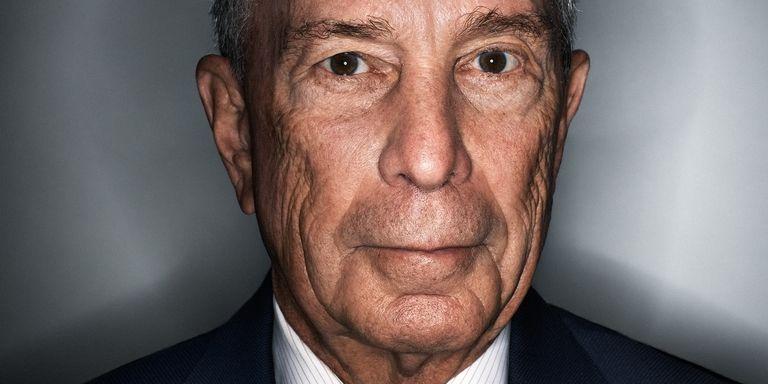 Photo credit: Henry Leutwyler
Originally published on ELLE.com
"The world is turned upside down," says Michael Bloomberg, the billionaire businessman, UN Special Envoy for Cities and Climate Change, three-term former New York City mayor, public health and immigrant champion, lover of cities and enemy of gun violence, climate quant, and sugar daddy many times over to his philanthropic causes.… It's hard to succinctly describe what Bloomberg does. I counted, with absolutely no confidence that I was even skimming the surface, more than 20 organizations and initiatives he is currently engaged with as founder, chair, or major funder.
He also runs Bloomberg L.P., a global financial services, media, and software company that has made him one of the richest men in the world—his net worth has been estimated at $52.3 billion, and he's donated a reported $5 billion to a select handful of causes. (He belongs to a group of the super-rich who've pledged to give away at least half their fortunes.) Bloomberg is a patron of the arts (works by Jeff Koons and Teresita Fernández fill his Beaux Arts–style East Side foundation offices). He and his friend Bette Midler came up with the idea in 2007 to plant one million trees in New York over 10 years to clean the air, diminish flooding, and beautify the city. Bloomberg helped fund it, and on November 20, 2015, tree No. 1,017,634 was planted, two years ahead of schedule.
Click here to read the full story.