Microsoft's Brad Smith Highlights Business Leadership at the BSR Conference 2017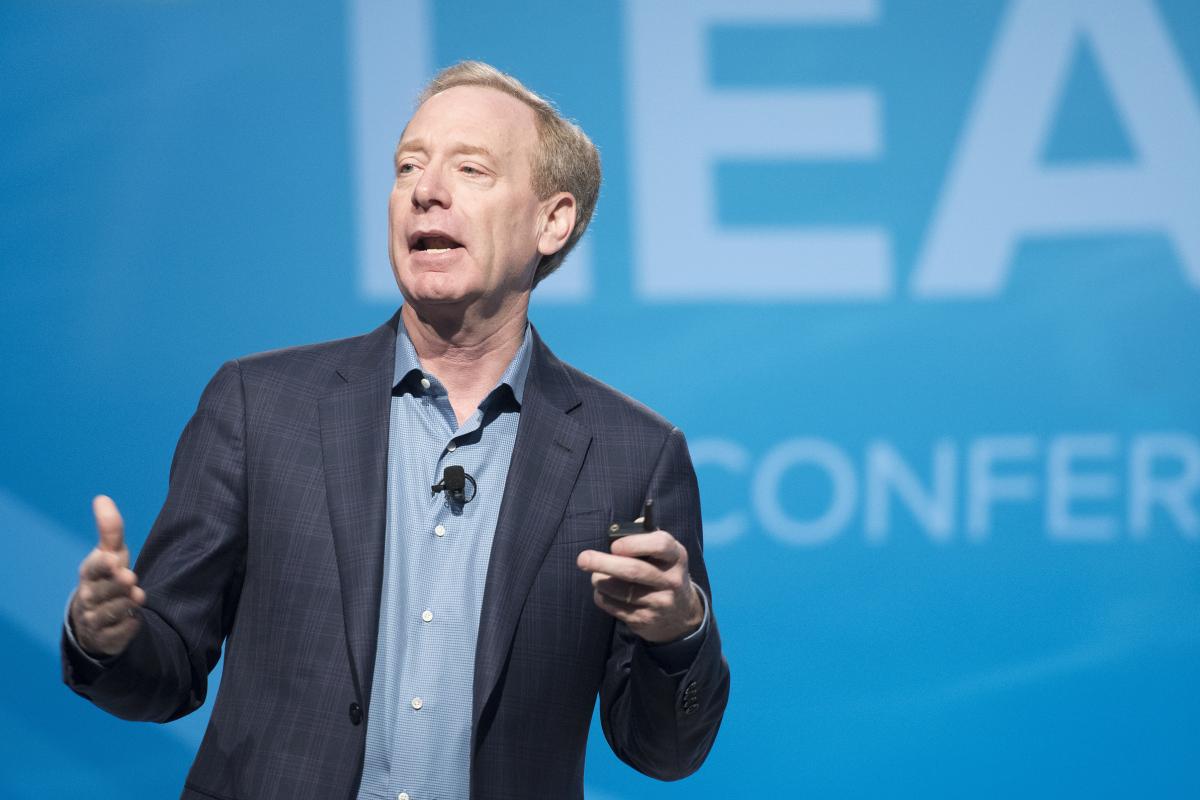 Microsoft President and Chief Legal Officer Brad Smith addresses the audience at the BSR Conference 2017
In a plenary address at the BSR Conference 2017, Microsoft President and Chief Legal Officer Brad Smith highlighted the need for the technology sector to think about embracing technology as a cause to protect people.
"As the first responders of this new era, those of us who are in the business of technology need to think about it as more than a business—we need to think about it as a cause to protect people," Smith said.
Following his address, Smith joined a conversation with BSR President and CEO Aron Cramer and answered live questions from BSR Conference participants and Twitter.
Watch the full video below:
The BSR Conference 2017, taking place October 24-26 in Huntington Beach, California, is gathering sustainability leaders from business, government, and civil society to explore the theme of "How Business Leads." Follow the conversation on Twitter at #BSR17, and register to watch the livestream of plenary sessions. See all video highlights on BSR's YouTube channel.