Michigan 2-1-1: State-of-the-Art Planning Keeps Residents Warm
Michigan 2-1-1: State-of-the-Art Planning Keeps Residents Warm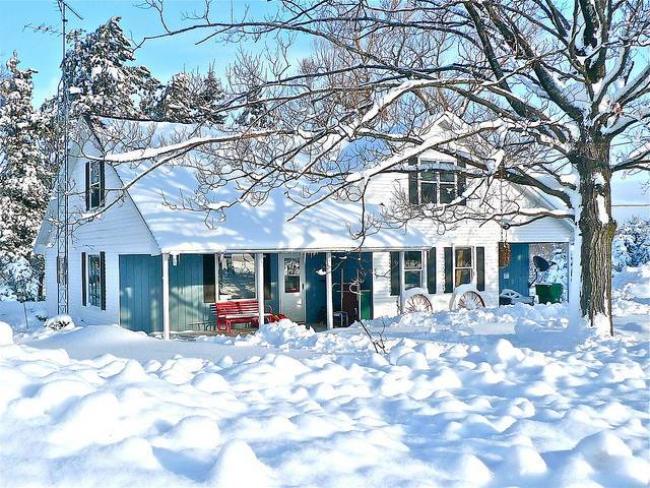 Friday, February 2, 2018 - 12:15pm
This article series is sponsored by Consumers Energy and went through our normal editorial review process. 
Last month, when sub-zero temperatures swept through Midwestern and Northeastern states, one centralized agency in Michigan was already marshalling resources to help those in need. Michigan 2-1-1, a state-supported consortium of nonprofits, businesses, governments and private citizens were on staff to help Michigan residents cope with record-setting temperature lows.
For some, Michigan 2-1-1 (2-1-1) was the go-to place to find on-the-spot emergency shelter or food; for others on fixed income, it was the link to a kind gesture in a moment of need.
But in the majority of cases, says Tom Page, executive director of Michigan 2-1-1, the agency serves as a connection point for individuals who for one reason or another, are struggling to pay their heating bills and don't know where to turn.
"The single most common reason that people call Michigan 2-1-1 is for utility assistance." said Page. The state's 2-1-1 program works with seven partners spread across its geographic area. Some participating organizations also provide specialized assistance, such as veterans' or disability support services. Many organizations have satellite offices spread across the state. Their regional focus is key to ensuring prompt assistance in resolving problems locally.
But it's Michigan 2-1-1's assessment process that gets the ball rolling when a individual or family needs help.
When a resident calls 2-1-1, said Page, "they are connected with a trained, professionally certified agent who can assess their situation and identify which particular program or services might be available to help pay for their utility bill." If the resident is eligible, the state of Michigan's Low Income Heating and Energy Assistance Program (LIHEAP) will kick in to help ensure the resident's services aren't shut off.
If the resident doesn't meet the state guidelines for assistance, other services may be able to help, instead.
Partners like True North Community Services, Salvation Army, Health Emergency Lifeline Programs and local government agencies often provide support for struggling families. Some programs provide loans or grants, others will help with payment restructuring or obtaining food stamps so the resident can then dedicate funds toward the power bill.
"Each [region] has thousands of agencies," said Page; in all, 7,000 agencies and 28,000 programs are in the agency's database. Businesses include Consumers Energy, a Michigan energy provider that offers more than eight different programs to its customers, some of which work in tandem with state low-income guidelines. Federal and state funding help to bolster access to those services.
But energy bills aren't the only issue that Michigan 2-1-1 assists with. It also helps with finding rental assistance, weatherization options and furnace repairs – all musts in the Midwest's snowy climate.
And it's a resource for residents that use propane and alternative fuels, like wood, too. According to the Michigan Energy website, more than 300,000 homes use propane as an energy source, more than in any other state. The 2-1-1 services puts residents in touch with regional groups that can help provide propane in a pinch. The service also has a listing of organizations that can help deliver firewood to remote and shut-in homes.
One of 2-1-1's biggest assets is its database, which links thousands of townships, rural homes and cities together in times of unexpected need. Page said that at the onset of theFlint water crisis, the local 2-1-1 service received "thousands and thousands of calls" for help, as many as 6,000 calls in one day.
"That is more than any call center can handle," he pointed out. "Because Michigan's partners were on a common platform [the center] was able to get assistance from Detroit and [other regions] to take calls and handle that crisis," said Page. "We were able to put folks in Flint at the front of the line. On average they waited less than 3 minutes to have their calls answered."
It's that same "global" mindset that provides a contiguous service for Michigan's Upper Peninsula, its densest rural region. Less than three percent of Michiganders live in the upper one-third of the state, where resources are managed by the regional UPCAP agency in a hand-in-glove network of local partners. Unlike in some states with large rural areas, residents can turn to Michigan's 2-1-1 service for transportation needs as well as medical support in moments of emergency.
Page made a point of noting however, that the 2-1-1 concept isn't limited to Michigan. Several states have adopted similar programs in recent years, allowing them to find the resources to address climate change impacts, sometimes in a matter of hours.
Florida, which has its own 2-1-1 program, turned to Michigan last year when it realized some of its most important centers might be shut down by Hurricane Irma. That networking provided on-the-spot support for thousands of people who were on the go and without emergency shelter.
"Michigan took Miami calls for 72 hours," Page said. It also fielded text messages from across the state. The partnership, which developed in the last hours before Irma made landfall, offered new insight to ways that technology can help keep large populations safe during environmental disasters. Residents were able to call in for help during flooding and to find shelters, food and other resources. It also helped state and federal agencies track populations as they scattered north, out of the way of Irma's powerful winds.
"That is where the tech is going," said Page, who pointed out that it also allowed services personnel to work remotely, without having to suspend essential services due to safety concerns. "It's cutting edge, and very cool."
Unlike Florida, Michigan's 2-1-1 program has a long history of working through most adverse weather conditions. Page said the success in meeting the demands of a changing climate lies in its coalition of partners, who remain dedicated to one aim.
The Coalition to Keep Michigan Warm is now in its 30th year, and it thrives on ritual – and dedication. Page said every month the group, which includes nonprofits like True North, the St. Vincent de Paul Society and the Salvation Army as well as businesses like Consumers Energy map and strategize how they can ensure residents will have the resources they need.
The organization not only advocates for consumers' needs when it comes to federally funded programs like LIHEAP, but keeps consumers trained on a basic fact: If a household needs help in meeting its bills and keeping the furnace going, there is usually someone who can help in Michigan.
Encouraging residents to reach out when they have a need is the first step to averting a crisis, said Page. And having a network of organizations, utility companies and other businesses that are willing to work together to keep the power on in the winter is what makes that help possible.