Michael Bloomberg on a Near-Presidential Run, a Call to Trump and His "War on Coal" Movie
by Tatiana Siegel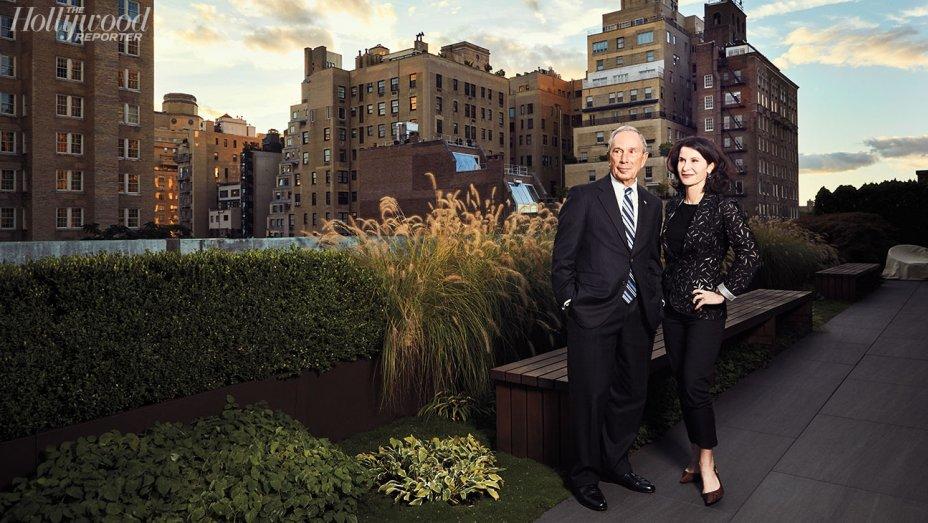 Katherine Oliver, photographed with Michael Bloomberg on Oct. 16, was New York City film commissioner. Photo by Melanie Dunea
Originally posted on hollywoodreporter.com
A New York book party is often a ho-hum affair. But not when Michael Bloomberg hosts. On Oct. 16, the mogul, philanthropist and former mayor of New York feted Walter Isaacson's latest biography, Leonardo da Vinci, in the lobby of Bloomberg Philanthropies' Upper East Side offices, bringing together power brokers such as Bob Iger, Henry Kissinger and Michael Lynton. "Walter writes award-winning biographies as fast as certain people write tweets. The only difference is, Walter's books contain no alternative facts," Bloomberg, 75, said, making a not-so-veiled dig at Donald Trump.
After building a sprawling financial-services and media empire, Bloomberg LP, which employs 19,000 people and brings in annual revenue of about $9 billion, Bloomberg, who has two daughters, Georgina and Emma, from a previous marriage, has pledged to give away most of his personal fortune, estimated at $47.8 billion. Founded in 2006, Bloomberg Philanthropies boasts assets of $10 billion (the mogul himself so far has contributed $5 billion) and employs 120 people. As part of its environmental efforts, the foundation has donated more than $100 million to move America away from coal.
He and Bloomberg Associates principal Katherine Oliver sat down with THR to discuss their new film, From the Ashes, which they're pushing in the Oscar documentary feature race. The coal industry doc offered an ideal entry point into the larger issues of Trump's environmental policy, Bloomberg's near-presidential run in 2016 and why The Donald hasn't ruined it for other would-be presidents with no public-service experience (like, ahem, Iger).
Click here to read the full story.