Merck's Ken Frazier Named to The Bloomberg 50 and as BioPharma Dive's Executive of the Year
Merck's Ken Frazier Named to The Bloomberg 50 and as BioPharma Dive's Executive of the Year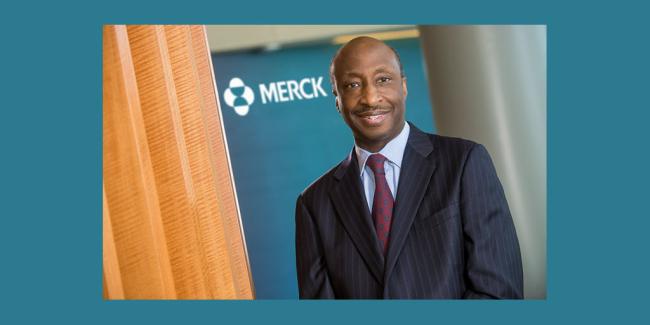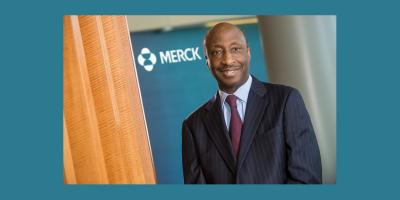 Wednesday, December 13, 2017 - 9:35am
BioPharma Dive
BioPharma Dive recently issued its annual "Dive Awards." Heading their list? Merck's own Ken Frazier, as Executive of the Year. From Merck's growing immuno-oncology presence to the company's research productivity and strong share price, Ken has played a leading role in "returning [Merck] to the science-focused juggernaut that is dominating the lung cancer space today," the website notes in a lengthy profile of Merck's Chairman and CEO. Want to learn more? Read the full profile here.
The Bloomberg 50
Ken Frazier also was recently named to "The Bloomberg 50," Bloomberg's list of people who defined global business in 2017. "Frazier reminded the country that serving as a chief executive in 2017 is about more than just delivering quarterly returns," Bloomberg writes. You can read Ken's profile and see who else made the Bloomberg 50 list here. 
About Merck
For more than a century, Merck, a leading global biopharmaceutical company known as MSD outside of the United States and Canada, has been inventing for life, bringing forward medicines and vaccines for many of the world's most challenging diseases. Through our prescription medicines, vaccines, biologic therapies and animal health products, we work with customers and operate in more than 140 countries to deliver innovative health solutions. We also demonstrate our commitment to increasing access to health care through far-reaching policies, programs and partnerships. Today, Merck continues to be at the forefront of research to advance the prevention and treatment of diseases that threaten people and communities around the world - including cancer, cardio-metabolic diseases, emerging animal diseases, Alzheimer's disease and infectious diseases including HIV and Ebola. For more information, visit www.merck.com and connect with us on Twitter, Facebook, Instagram, YouTube and LinkedIn.