Merck VIDEO | Reducing Our Environmental Impact, One Goal at a Time
Merck VIDEO | Reducing Our Environmental Impact, One Goal at a Time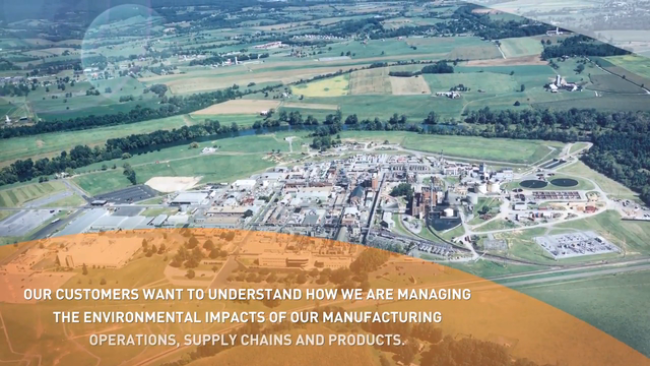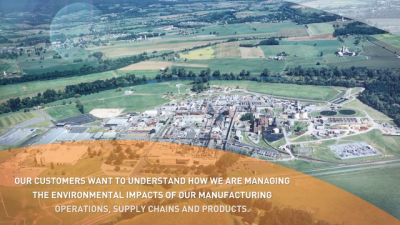 Friday, April 27, 2018 - 9:20am
The world's resources are finite.  Over the next few decades the demand for energy, clean water and natural resources will increase substantially due to population growth and economic development.  As a result, there will be fewer resources available to support the world's growing needs.  In addition, air and water pollution continue to adversely impact human health, causing respiratory and water-borne illnesses. 
At Merck, we are working to find new ways to reduce our use of natural resources and lower our environmental impacts. We have approved a new set of Environmental Sustainability Goals that will direct our actions into the next decade as we work to reduce our environmental impacts. The goals were developed in response to rising expectations from customers, investors, other external stakeholders and employees regarding the environmental impact of our operations, supply chain, products and packaging.
These goals are not just aspirational targets; we are already making progress toward achieving them. Learn more in this video.
A healthy planet is essential to human and animal health and the sustainability of our business.  Learn more about environmental sustainability at Merck.
About Merck
For more than a century, Merck, a leading global biopharmaceutical company known as MSD outside of the United States and Canada, has been inventing for life, bringing forward medicines and vaccines for many of the world's most challenging diseases. Through our prescription medicines, vaccines, biologic therapies and animal health products, we work with customers and operate in more than 140 countries to deliver innovative health solutions. We also demonstrate our commitment to increasing access to health care through far-reaching policies, programs and partnerships. Today, Merck continues to be at the forefront of research to advance the prevention and treatment of diseases that threaten people and communities around the world - including cancer, cardio-metabolic diseases, emerging animal diseases, Alzheimer's disease and infectious diseases including HIV and Ebola. For more information, visit www.merck.com and connect with us on Twitter, Facebook, Instagram, YouTube and LinkedIn.