Merck for Mothers Proudly Announces Partnership with USAID to Launch the World's First Healthcare Development Impact Bond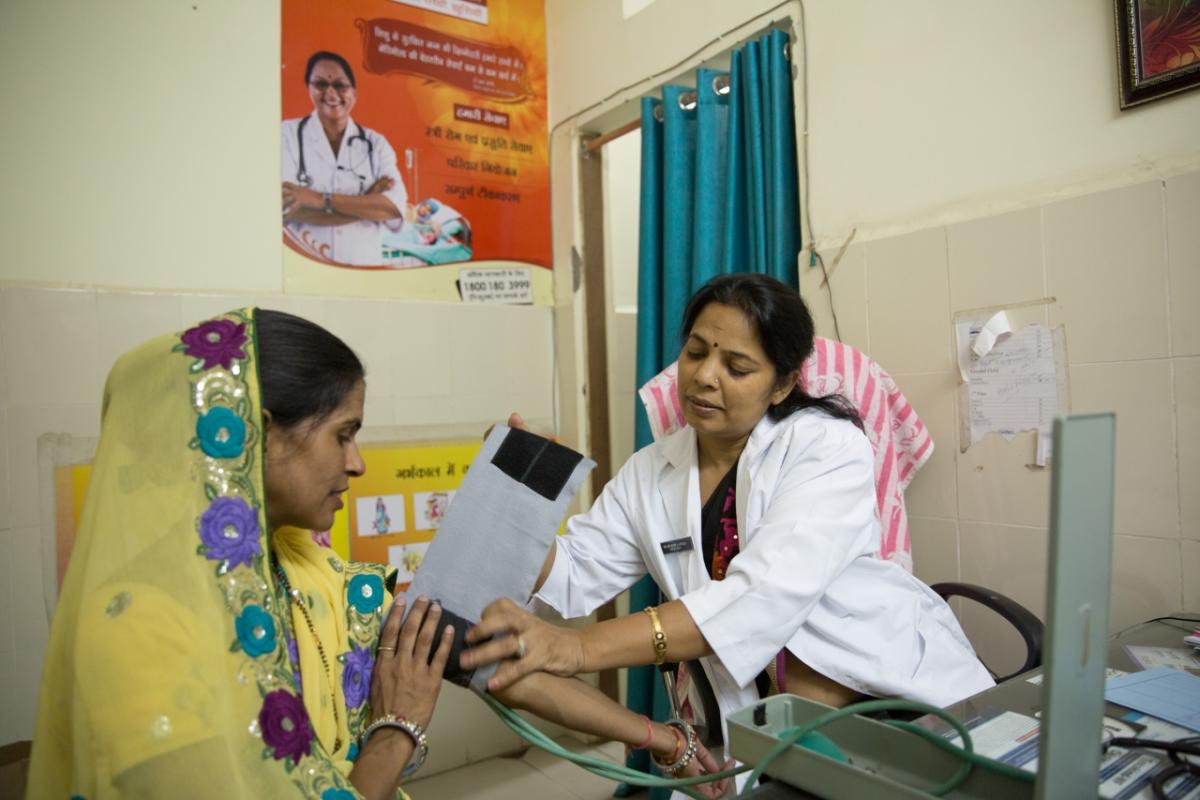 The Utkrisht Impact Bond – so named for the Hindi expression for 'Excellence' – is the world's first health impact bond. It was developed by partners including USAID, Merck for Mothers, the UBS Optimus Foundation, PSI, Palladium, and HLFPPT.
This partnership will reach up to 600,000 pregnant women with improved care during delivery and save as many as 10,000 lives over a five year period by improving the quality of private healthcare facilities that support a region of 75 million people. The State Ministry of Health in Rajasthan has signed a Memorandum of Understanding with the partners to invest in and scale up the partnership should the pilot program be successful.
Impact bonds are an innovative way to finance development. They are 100% focused on outcomes and have the potential to leverage private investor capital to address some of the world's greatest challenges. The bond aims to reduce the number of mother and baby deaths by improving the quality of maternal care in Rajasthan's health facilities. It will enable implementing partners, Population Services International (PSI) and HLFPPT to support 440 Small Healthcare Organizations (SHCOs) to improve services, meet new government quality standards and adhere to them over the long term.
Learn more on USAID's web site and in the news.
Merck for Mothers focuses on helping countries reduce maternal mortality and improve maternal health with the overall aim of supporting United Nations' Sustainable Development Goal (SDG) 3.1, which calls for a global reduction in the maternal mortality ratio to fewer than 70 maternal deaths per 100,000 live births by 2030. For more information, visit www.merckformothers.com.
About Merck
For more than a century, Merck, a leading global biopharmaceutical company known as MSD outside of the United States and Canada, has been inventing for life, bringing forward medicines and vaccines for many of the world's most challenging diseases. Through our prescription medicines, vaccines, biologic therapies and animal health products, we work with customers and operate in more than 140 countries to deliver innovative health solutions. We also demonstrate our commitment to increasing access to health care through far-reaching policies, programs and partnerships. Today, Merck continues to be at the forefront of research to advance the prevention and treatment of diseases that threaten people and communities around the world - including cancer, cardio-metabolic diseases, emerging animal diseases, Alzheimer's disease and infectious diseases including HIV and Ebola. For more information, visit www.merck.com and connect with us on Twitter, Facebook, Instagram, YouTube and LinkedIn.