Merck for Mothers Blog | Leading a Global Coalition of Mothers Dedicated to Social Good
The Big Questions with Jennifer James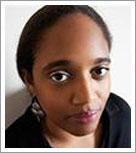 Jennifer James is the founder of Social Good Moms
WHAT'S YOUR CONNECTION TO MATERNAL HEALTH AND HOW DID YOU GET INVOLVED?
I am a mother of two – my daughters are 19 and 16 – and when I was preparing to give birth, I read a lot about maternal health. I wanted to make sure that I was healthy enough and that I did all the things I needed to do, not only to stay safe and healthy for myself, but for my children.
I became even more passionate about maternal health when I went to Africa for the first time. In Kenya, I saw how some of the health facilities that treated women weren't really up to par. After learning about how many women died a day from maternal health complications, I decided to focus my energy on maternal health and spread awareness about what can be done to help more women. This is when I decided to start Social Good Moms, a global coalition of 3000+ mom bloggers who care about spreading the good news about the amazing work non-profit organizations and NGOs are doing around the world. In over five years we've grown to have a presence in twenty countries.
WHAT DOES MATERNAL CARE MEAN TO YOU?
Maternal care for me is when a mother is able to get all of the care, advice, support and attention she needs in order to have a safe and healthy pregnancy and childbirth. It's important for women to take initiative when it comes to their own health. For women who have access to healthcare, it's important that they take advantage of them, go to their prenatal visits, and take the time to care for their children. And for those without healthcare, there remains significant work to be done to provide the support and attention they need.
WHAT POSITIVE DEVELOPMENTS HAVE YOU SEEN IN MATERNAL CARE RECENTLY?
I think the number one development is that there's been a lot more conversation about maternal health and conversation leads to improvement. Merck for Mothers has really done a fantastic job to put it in the forefront. While the issue was already being discussed globally, Merck for Mothers has added so much to the conversation, not only globally but here in the United States. I think that's important because Merck has such a strong voice and people really started to listen and understand that there is a problem here in the U.S. It's been so impactful to have an organization and people who are putting their money, time and effort behind raising awareness and developing solutions so others can recognize that there's a problem and can do something about it.
WHAT IMPROVEMENTS STILL NEED TO BE MADE?
I think there needs to be a lot more effort, not only financially, but people need to make maternal health care more of a priority overall. Specifically in Africa and Southeast Asia, we need more people and organizations to step up to the plate and help dedicate government resources towards saving the lives of women. I've seen Ethiopia do it in such a fantastic and brilliant way and I think a lot of countries in Africa in particular need to follow what they've done. There needs to be more finances put towards maternal health, there needs to be more education put towards maternal health, and there needs to be a lot more compassionate care for women who are pregnant because it's such a vital and important time for women.
FINAL WORDS
We're still experiencing too many deaths from childbirth, on a global scale and here in the U.S. We need to continue to do more from a financial and educational perspective to save more lives. I really appreciate what Merck for Mothers has done, adding so much to the conversation. I've seen a big shift because Merck for Mothers has stepped up and done so much over the past few years but our work isn't over. We need to continue to build on this progress and spark the change necessary to end maternal mortality.