Merck Commemorates 30 Years of MECTIZAN® Donation Program Progress
Program Expanded to Reach Additional 100 Million People Annually for Lymphatic Filariasis in Support of New, Evidence-Based WHO Guidelines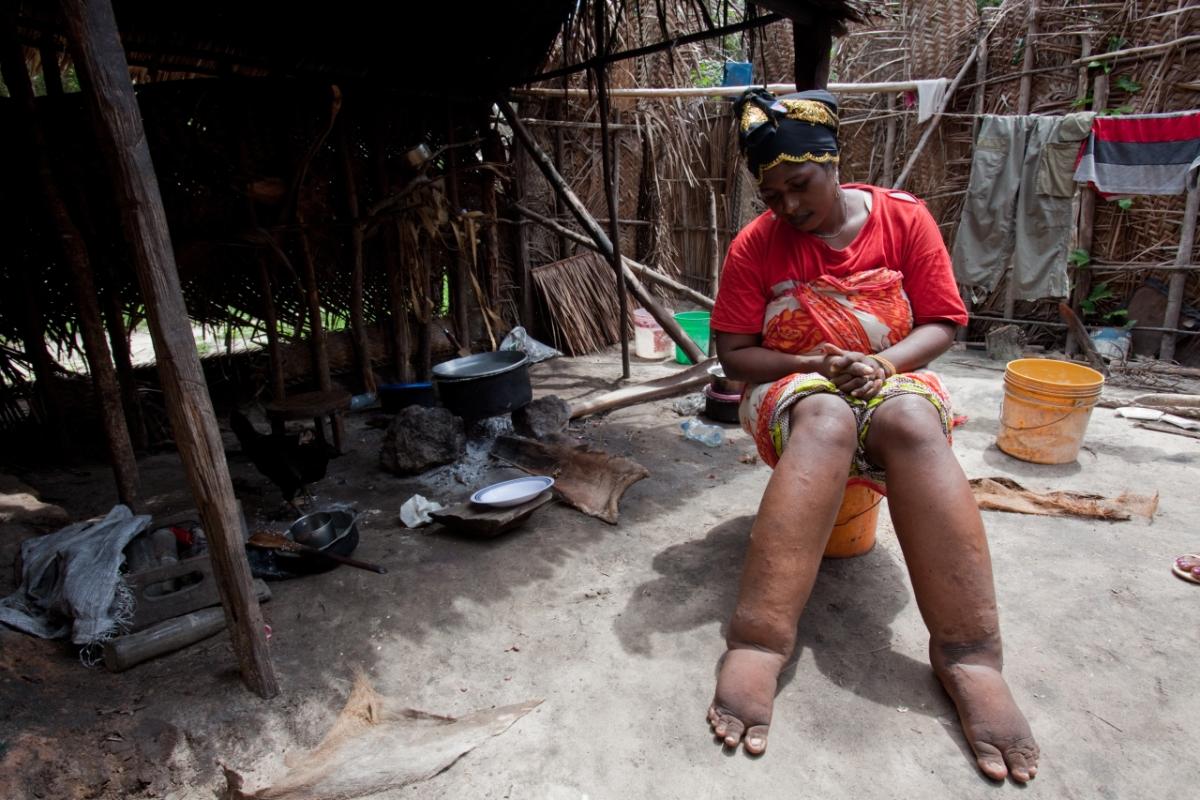 KENILWORTH, N.J., November 30, 2017 /3BL Media/ -- Today, Merck announced an expansion of the MECTIZAN® Donation Program (MDP) to reach up to an additional 100 million people per year through 2025 as part of the global effort to eliminate lymphatic filariasis (LF).
Through the MDP, established by Merck in 1987, Merck donates MECTIZAN® (ivermectin) for onchocerciasis (river blindness) in all affected areas (Latin America, Africa, Yemen) and for LF in African countries where it co-exists with river blindness.  LF, also known as elephantiasis, is a parasitic disease transmitted to humans through the bites of mosquitoes. Over time, infection can impair the lymphatic system leading to severe swelling of the limbs and genitals resulting in severe disability and social stigma. One of the neglected tropical diseases (NTDs), it is present in 72 countries worldwide.
Recent studies funded by the Bill & Melinda Gates Foundation and supported by Merck showed that adding ivermectin to the treatment regimen used in LF endemic countries where there is no river blindness can accelerate the time needed to achieve elimination of LF. The World Health Organization (WHO) recently published new guidelines outlining this approach, prompting Merck's decision to expand the geographic reach of the MDP to include areas outside of Africa. Merck and the MDP will work with the WHO, national LF programs and other stakeholders to develop a mechanism to enable national programs and their partners to deploy the additional donation.
"LF is on the short list of diseases that are targeted for elimination in the World Health Organization's Roadmap on Neglected Tropical Diseases," said Kenneth C. Frazier, chairman and chief executive officer, Merck. "With the evidence put forward in the WHO's new guidelines, we're expanding the MECTIZAN® Donation Program to bring improved health and hope to millions of people as we work toward the day when LF is no longer a threat."
Through the MDP and its partners, including endemic countries, NGOs, the WHO, the United States Agency for International Development (USAID), the Department for International Development (DFID) and others donors and implementation organizations, more than 250 million people in 32 countries are reached each year for river blindness and LF. Since the inception of the program in 1987, Merck has donated more than 2.8 billion treatments for both diseases.
About the MECTIZAN® Donation Program
The MECTIZAN® Donation Program (MDP) was established at the Task Force for Global Health in 1987 to provide medical, technical and administrative oversight of the donation of MECTIZAN® by Merck for the treatment of onchocerciasis. In 1998, the MDP expanded its mandate to include oversight of the donation of albendazole by GSK to be distributed in conjunction with MECTIZAN® for the elimination of lymphatic filariasis in onchocerciasis co-endemic areas.
About Merck
For more than a century, Merck, a leading global biopharmaceutical company known as MSD outside of the United States and Canada, has been inventing for life, bringing forward medicines and vaccines for many of the world's most challenging diseases. Through our prescription medicines, vaccines, biologic therapies and animal health products, we work with customers and operate in more than 140 countries to deliver innovative health solutions. We also demonstrate our commitment to increasing access to health care through far-reaching policies, programs and partnerships. Today, Merck continues to be at the forefront of research to advance the prevention and treatment of diseases that threaten people and communities around the world - including cancer, cardio-metabolic diseases, emerging animal diseases, Alzheimer's disease and infectious diseases including HIV and Ebola. For more information, visit www.merck.com and connect with us on Twitter, Facebook, Instagram, YouTube and LinkedIn.