Mejuri Announces Founding Investment in Regeneration, a Restoration and Remining Startup
Mejuri Selected as Regeneration's First Jewelry Partner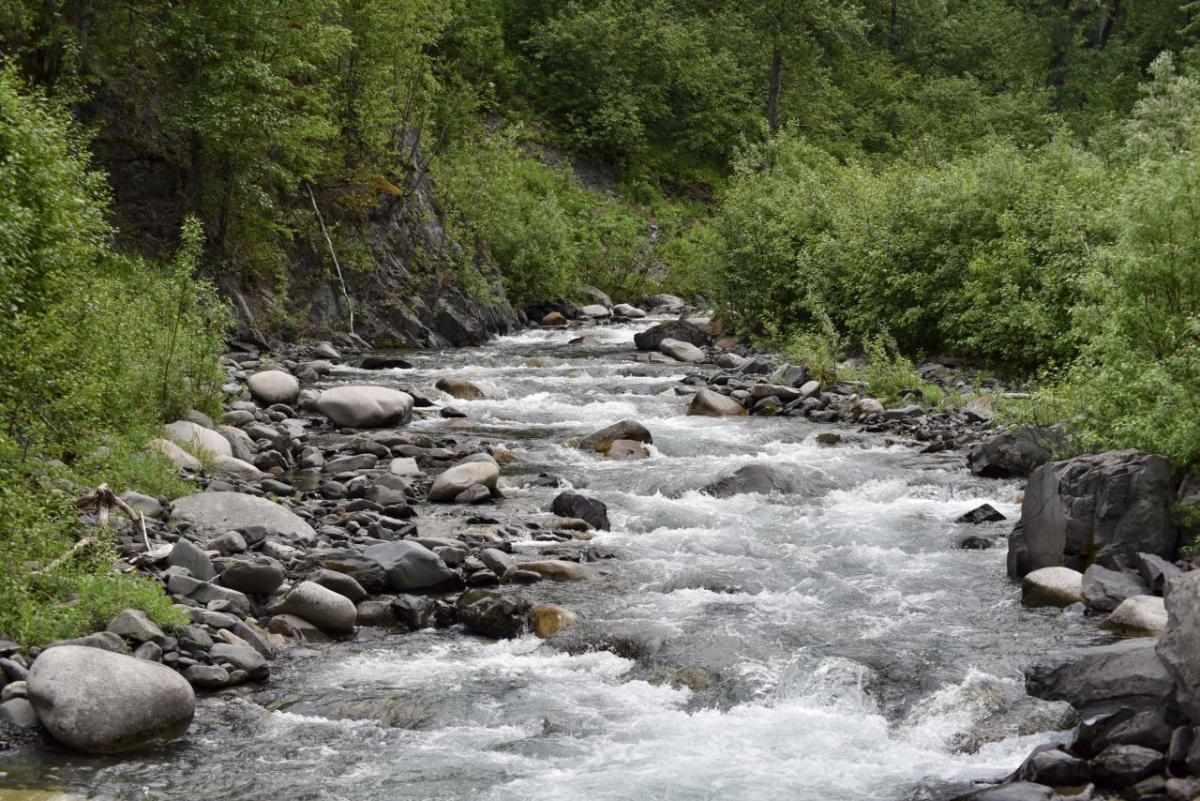 Photo Credit: Regeneration
WASHINGTON, May 31, 2023 /3BL Media/ - Regeneration, a restoration and remining social enterprise, welcomes Mejuri as its first jewelry partner.
The announcement comes as part of Mejuri's first sustainability report.
Regeneration is a public benefit company supported by founders, including RESOLVE, Rio Tinto, Apple, and now Mejuri, dedicated to the idea that waste from past mining is a hidden solution; it can support restoration while providing minerals for the energy transition and sustainable brands. This unique combination offers an opportunity to "begin again" for communities and lands impacted by legacy mining.
"Regeneration thinks and works outside the box to address our biodiversity and climate challenges. Our success requires innovative, creative partners in communities and across the minerals-to-product supply chain, like Mejuri. As we build these partnerships, Mejuri is an obvious choice as our first jewelry partner," says Stephen D'Esposito, founder and CEO of Regeneration. "With Regeneration, Mejuri brings something back – remining creates beautiful, compelling jewelry that supports rebuilding habitat and restoring biodiversity and tells the story of regeneration."
Regeneration is structured as a social enterprise because it is commercially ambitious but also works with patience and humility and offers something back to nature and communities. In addition to $1.5 million (US) in funding Mejuri will undertake significant work with Regeneration to share the story and build awareness of the opportunity through its jewelry.
"Since inception, we have been transparent - about our wins and our challenges - with our customers, which has built a loyal community who have come to expect high standards," says Noura Sakkijha, Mejuri's Co-founder and CEO. "When it comes to our sustainability goals, it's no different. As we grow and learn more, these goals will evolve and we'll bring our community along for the journey. What won't change is that we will always aim to focus on where we can make an impact."
Mejuri's sustainability report describes its commitment to Regeneration. Within Mejuri's sustainability framework is the brand's commitment to help restore the environment where they can.
"As a next generation brand that is deeply in tune with our community's values, Mejuri takes our responsibility seriously to help push this industry forward where we can," says Holly McHugh, Mejuri's Vice President of Sustainability. "Mejuri is committed to remining with restoration, which is central to responsible sourcing and represents the future of our industry. We're excited to invite our community into this conversation now that we're ready to share our progress as we continue down this innovative and exciting path."
Mejuri is already supporting Salmon Gold, another RESOLVE initiative, now part of Regeneration. Salmon Gold produces precious metals while restoring vital habitats for salmon and other anadromous fish species. For Giving Tuesday 2022 Mejuri donated significant funding to this initiative.
Regeneration extracts minerals from mine waste, where past mining methods left value behind; utilizing new methods and strategies so that our partners can create responsibly, sustainably made jewelry, climate tech, and other end-products. Because Regeneration is a social enterprise, earnings from sales then go back to the sites to fund habitat restoration and closure activities.
Regeneration will soon announce additional founding partners across the minerals and metals value chain. "Our partners, like Rio Tinto, Apple, and Mejuri, each bring unique expertise and value to Regeneration; together we will draw from jewelry, mining, technology, and in the future other areas" noted Stephen D'Esposito. Apple included its support for Regeneration in its People and Environment in Our Supply Chain Report. The law firm Paul Hastings is providing legal support.
Media Contacts
Stephen D'Esposito, President and CEO, Regeneration 
+1 (202) 255-2717 | sdesposito@regeneration.enterprises
Nicholas Mitchell, Program Manager and Policy Analyst, Regeneration 
+1 (704) 222-2994 | nmitchell@regeneration.enterprises