Meet HDT's 2021 Top Green Fleets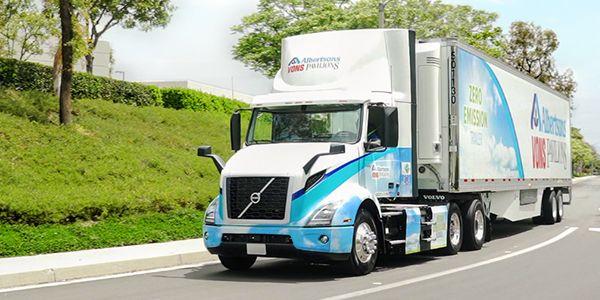 Photo courtesy of Trucking Info: Albertsons is combining electric trucks with electric refrigeration units for zero-emissions grocery delivery.
Originally Posted by Trucking Info
by Deborah Lockridge 
It's been quite a past year when it comes to green fleet initiatives, and this year we are highlighting 30 Top Green Fleets that are leading the way. A number of trends are accelerating moves to alternative fuels and drivetrains, as well as increasing focus on fuel economy and freight efficiency, which you can see reflected in this year's honorees.
More and more corporations are announcing sustainability and climate goals, often as part of broader ESG (environmental, social, and corporate governance) goals. Annual sustainability or ESG reports set out these goals and track the company's progress. For private fleets, decarbonizing the fleet is often an important part of meeting the parent company's goals.
Meet 30 of the greenest fleets in the U.S.
Albertsons Companies
Boise, Idaho
Albertsons Companies, the second largest grocery chain in the US, committed this year to setting a science-based target to reduce carbon emissions. The company took delivery of two Volvo VNR Electric trucks at its distribution center in Irvine, California. They will be paired with electric-powered transport refrigeration units from Advanced Energy for zero-emission grocery delivery. Albertsons operates 1,400 Class 8 trucks nationwide, all certified under the Environmental Protection Agency SmartWay program. It maintains sustainability goals in all sectors of its operations.
Read the full story from Trucking Info.