Marina Bay Sands Team Members Share: What Volunteerism Means to Me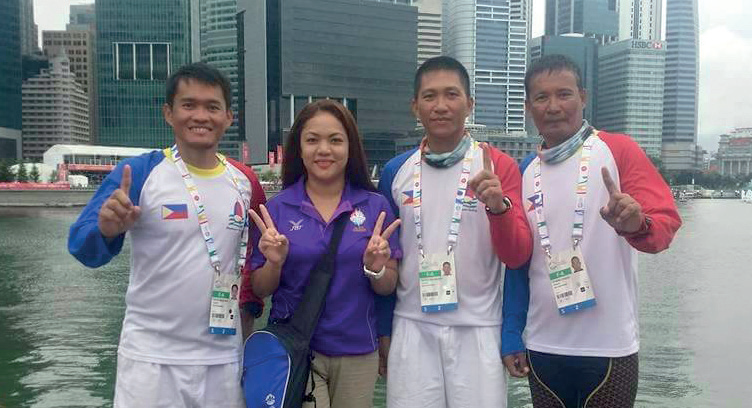 Volunteers from Marina Bay Sands
As published on the Sands Confidential Blog
Jaybeth Gonzales, Slot Supervisor at Marina Bay Sands, keeps a full schedule as a working mother and an active volunteer in her free time.  As a single parent of six children, Gonzalez juggles between being a mom and her career, but she still regularly volunteers and gives back to the various organizations she is involved with.  Her call to volunteerism began at an early age, growing up in the Philippines where, along with her family, she would distribute Christmas presents to the street children in Manila.
"It's in my blood," Gonzalez said.  "My family instilled the importance of giving and sharing since I was little.  It does not always have to be a big gesture, but every bit counts when trying to make a difference in the life of others in need.  I started with nothing, but I have been blessed by others along the way.  Now, I want to give back."
Through Sands for Singapore, Marina Bay Sands volunteer festival, and Sands Cares, Las Vegas Sands corporate giving program, the company encourages volunteerism in the communities in which they operate and supports Team Members in their ongoing efforts.  Mirroring the company's vision, Gonzalez hopes to be a role model to her children, while instilling a sense of volunteerism in her children.   
"Turning 18 is a huge milestone in the Philippines – girls will dress up and celebrate extravagantly with their family and friends," she said.  "Together with my daughter, we decided to share our food and gifts with the children in the school we volunteered for, which helps special needs students.  Whenever I volunteer, I will try to bring my children along to experience the contentment, happiness, and satisfaction you receive when you help others.  More importantly, I want them to understand that helping does not always involve money or material things.  There is always a way to help as long as you want to."