Marina Bay Sands Team Member Rieta Yap Shares: What Volunteerism Means to Me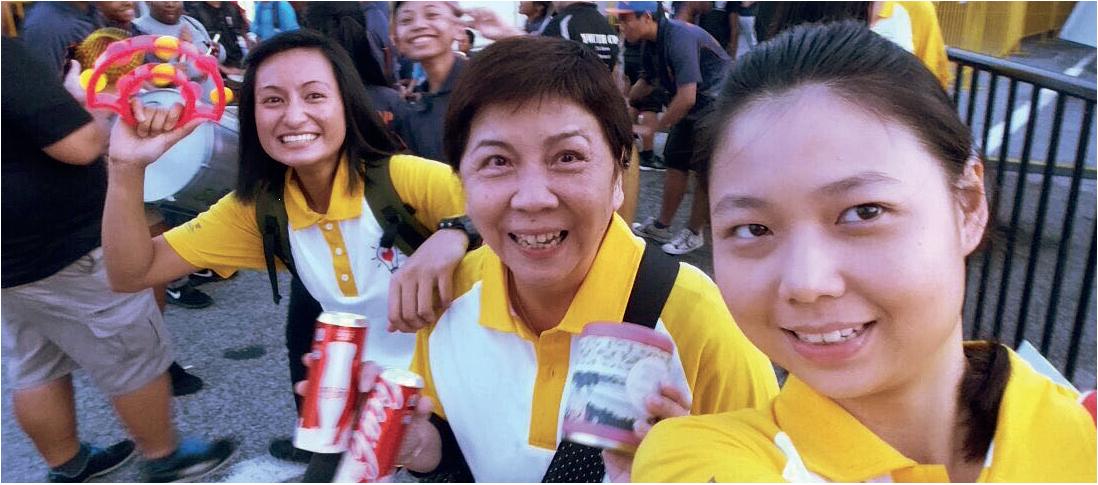 At 60, Rieta Yap performs her duties as a Security Service Administrator at Marina Bay Sands (MBS) with a spring in her step.  She is one of the most active contributors on the OneMBS Social Network, MBS's internal Facebook group, and she eagerly looks forward to Sands for Singapore posts about volunteer opportunities.
"Before joining Marina Bay Sands in 2010, I only gave back to my community through monetary donations," Yap said.  "There wasn't a Corporate Social Responsibility (CSR) focus in my previous company.  I didn't have the time to volunteer actively then as I was taking care of my growing children.  But through Sands for Singapore, the events are so well-organized and with activities every quarter, there really isn't any excuse for me to not give back!"
Since 2013, Yap makes it a point to participate in at least one Sands for Singapore volunteerism activity each quarter as well as her department's internal CSR initiatives.  Recalling her favorite Sands for Singapore memory in 2016 where she packed and delivered Mother's Day carnations to hospice residents, she remembers that their small gesture of delivering flowers meant so much to those in need.  As one of the top volunteers for Sands for Singapore 2017, Yap is grateful for the strong support she has received from her team and her family, which allows her to continue giving back to the community despite her busy schedule.  Through Sands for Singapore at MBS and Sands Cares, the corporate giving program of Las Vegas Sands, Team Members are encouraged to give back to the communities in which they operate and be good corporate citizens. 
"Volunteerism is ingrained in our culture here," she said.  "My team has always supported me when I choose to volunteer and my family, especially my children, are also very supportive of my work.  There is an activity available every quarter.  Even if you can't make it one quarter, you have three more chances in a year to give back.  If you put aside two hours every quarter, it's only 120 minutes out of the 129,600 minutes you have in three months. 120 minutes may seem insignificant to us, but that time and effort means a lot to our beneficiaries."