Making Our Operations Less Carbon Intensive
Making Our Operations Less Carbon Intensive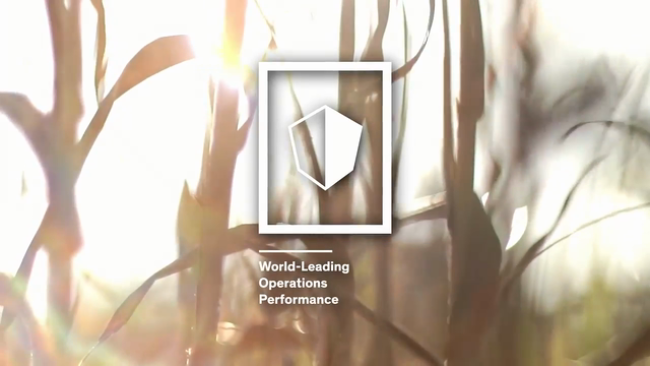 Wednesday, September 23, 2020 - 11:30am
Products made by chemistry are vital to many low-carbon technologies, including the "built environment," medicine and mobility. Yet the industrial processes to make these products are both energy and CO2-intensive.
As we hold ourselves accountable for contributing to a lower-carbon future, we continue to optimize our manufacturing operations, a journey we've been on for decades. In addition, we are looking to implement transitional technologies and innovate next-generation technologies for emissions-free manufacturing.
"Setting aggressive targets helps us use our innovation and expertise to find scalable and replicable business solutions that will support systematic transformation. This is not only in our own operations but across the industry," said Mary Draves, chief sustainability officer and vice president, Environment, Health & Safety.
In the past 15 years, we have reduced our carbon emissions by 15% while growing the company's capacity to produce materials that help society to lower its carbon footprint. To accelerate our commitment to climate action and put us on a path to carbon neutrality by 2050, we announced in June that we will reduce our net annual carbon emissions by 5 million metric tons versus 2020 baseline – an additional 15% reduction – by 2030.
"Our path to carbon neutrality is a key business driver and will build on a profitable track record of efficiency and product and process innovation.  We will extend our leading use of renewable energy in the chemical industry and foster collaboration with industry partners on breakthroughs like electric cracking technologies, carbon storage and hydrogen hubs," said Jack Broodo, business president, Feedstocks & Energy.
To meet our 2025 Sustainability Goal target of holding our absolute greenhouse gas emissions to our 2006 baseline, we are focused on a wide range of strategies to reduce emissions in our operations while increasing our energy efficiency. Each Dow site and each business unit has an energy focal point that looks for opportunities to reduce energy intensity in manufacturing.
"Continued emphasis on efficiency has driven fundamental changes to our manufacturing processes, as well as exciting process control and product innovations that create ways to use less energy while producing products that reduce the carbon footprint across our value chain," said Fred Fendt, global manufacturing energy efficiency technology manager. 
For example, we:
Continue to look for ways to reduce energy consumption. Dow has a long track record of saving energy: In 2005, we exceeded our aggressive 10-year goal to improve our global energy efficiency by 20%, saving more than 900 trillion Btu. In 2019, we implemented a number of projects that had a material impact on saving energy and greenhouse gas (GHG) emissions, including a flare reduction project for our ethylene crackers at a number of manufacturing sites that saves an estimated 3.1 million kJ/year and avoids 582,000 metric tons of GHG emissions. This is the equivalent of taking more than 125,700 passenger vehicles off U.S. roads for one year.
Invest in renewable energy. Under our 2025 Sustainability Goals, we are committed to obtaining 750 MW of our power demand from renewable sources by 2025. During 2019, we had in place contracts for 542 MW of renewable power, as well as 244 MW of renewable steam. We recently announced four additional agreements across the Americas.
Improve our manufacturing processes: We are actively implementing and advancing new technologies to manufacture our products using less resources and to lower our energy demand. In 2019, we began installing FCDh (fluidized catalytic dehydrogenation) technology to produce on-purpose propylene, reducing energy use and GHG emissions by up to 20% in a mixed-feed cracker in Louisiana. We also implemented an industrial demonstration project of a steam re-compressor at our Terneuzen site in The Netherlands. The project upgrades excess low-pressure steam, generated as a byproduct of an exothermal polymerization reaction, to useful steam that can support the site. The use of this technology on a large scale has the potential to reduce energy usage for steam generation in boilers and thus GHG emissions.
Implement transitional technologies. For example, in June, Dow announced a joint development agreement with Shell to accelerate technology to electrify ethylene steam crackers, a breakthrough that needs significant innovation to reliably operate at the required high temperatures. Innovation project teams located in The Netherlands and Texas are focused on first developing and proving process technology in laboratory and pilot operations and then scaling to commercial crackers. Dow is collaborating with industry partners on carbon storage and hydrogen to substantially reduce emissions as a founding member of the Gulf Coast Carbon Collaborative and through "Carbon Connect Delta," a group formed under the Smart Delta Resources network in Holland, among others. 
"Our pathway to 2050 is built on a demonstrated track record.  We were pioneers with the first set of Sustainability goals in 1995, and we will also be leaders in achieving carbon neutrality by pursuing solutions based on sustainability, commercial and scientific principles," Draves said.
For more information about our actions to reduce emissions, visit our 2019 Sustainability Report.
Did you know?
Despite having no federal regulatory price on carbon in the United States, Dow is one of the pioneering companies incorporating a carbon price into its business planning and risk management strategies. The price of carbon is included in our internal calculations used for prioritizing capital projects.