Making Juice, Nectars and Still Drinks Using 50% Less Water and Nearly 70% Less Energy. No Catch.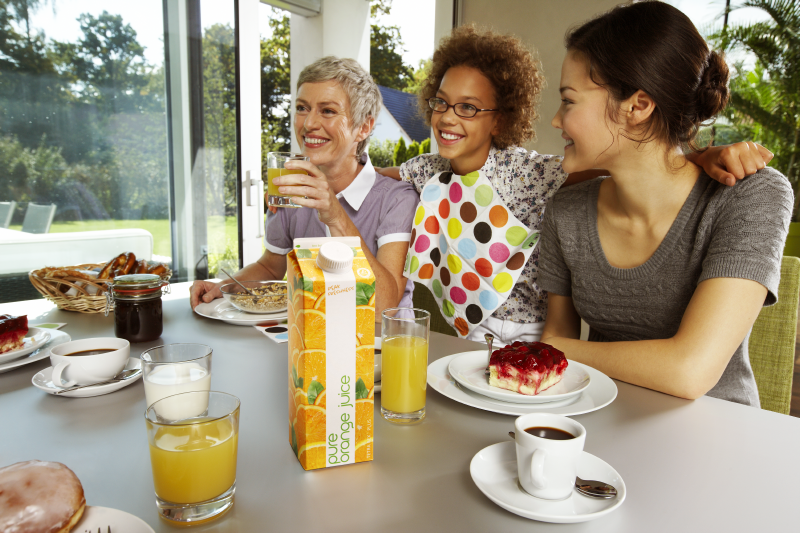 You can make Juice, Nectars and Still drinks using 50% less water and nearly 70…
Society is changing rapidly, and not just because of the COVID-19 pandemic. Today's society has high expectation of how business behaves. In turn, companies that lead the way on key issues like sustainability, equality and fairness are gaining both respect and customers.
The global climate crisis is especially a focus of individual action – where consumers express their point of view by making clear, and actionable everyday choices, like when they decide what flavour, and which type of juice to opt for as they wander the aisles of their supermarket.
That's because now more than ever consumers are making choices that are bigger than just a shopping list for products and services. They want brands to operate in a way that's sustainable and results in positive change. If a business does not offer that, it can lead – at best - to frustration with the brand and - at worst - to a complete parting of ways.
That's why innovation today has to deliver against two bottom lines: by delivering better profit margins and by helping to meet customer expectations that a business also protects our planet's resources.
For the Food & Beverage industry, it's these consumer expectations that make an innovation like Tetra Pak's new low energy, juices, nectar and still drinks (JNSD) line an industry game changer. Through a radical new approach to production with sustainability at its core, Tetra Pak offers drinks producers a tool that helps them to meet key objectives: dramatically lower the operating costs of making an everyday grocery item like juice drinks, and meet expectations that a brand and its consumers can jointly contribute to a more sustainable world. The result is a boost in brand trust that's underpinned by a much more efficient operation.
Tetra Pak's new JNSD line is a first-of-its-kind for the industry. It completely reimagines how we process these products by looking at them through a sustainability lens. The result is a manufacturing line that is cheaper to operate and meets key sustainability objectives like decreasing water consumption by up to 50% and lowering energy consumption by up to 67%, depending on the production scenario.
Around the world, water is scarce. The F&B industry has repeatedly found itself in the spotlight for the amount of water that its production processes consume. Also high energy usage, is not only bad for the bottom line but also at odds with the fact that our world urgently needs to reduce its overall energy usage to contain the impact of climate change.
Across the whole supply chain of the drinks industry, the public demands an increase in the sustainability of energy and water use across production, packing and transport. End consumers pay more and more attention to these sustainability metrics, and that's just as true in the increasingly competitive JNSD market, where squeezing every last drop of inefficiency from operations is what will set a producer apart.
It's often said that what's complicated is rarely useful and what's useful is rarely complicated, and in the case of the new JNSD technology from Tetra Pak the ingenious design is rooted in its simplicity.
Taking an original, cutting-edge approach to the processing concept, the new technology essentially strips out unnecessary wasteful elements, and merges existing processing technologies into a streamlined, energy-efficient processing line that combines filtration, UV treatment, Pasteurization and Aseptic Blending into one.
Traditionally, the processing of JNSD involves first blending the juice concentrate and water before pasteurising the full volume of the beverage. Recognising that this heat treatment is the most energy-intensive step of the process, Tetra Pak transformed the traditional approach. The unique processing concept treats only the smallest possible volume of concentrate, rather than pasteurising the beverage in its entirety.
The rest, which is water, is treated separately with cost-effective, lower-energy technologies like filtration and UV light. Only at the end are the streams aseptically blended to produce the final product.
By splitting the JNSD production line into two separate streams, this innovative approach avoids working with unnecessarily large volumes, reduces the energy use during heat treatment,  decreases product losses during changeovers and overall lowers the amount of energy, water and other resources used in Cleaning in Place and Sterilisation in Place.
Distilling this down, the new technology enables manufacturers to increase their profitability and sales while minimising the cost of energy and water. Most importantly, all this is achieved while sticking with the maximum food safety and quality standards that have always been at the core of Tetra Pak innovation.
With such practical benefits, one of the greatest strengths of the technology could easily be overlooked: the ability to provide end consumers with environmentally friendly products that align to their values and secure a forward-thinking F&B brands' position on grocery lists and in fridge doors globally.
In a world where there is an urgent need to protect our planet and meet consumer expectations for environmentally friendly options, sustainability cannot be a mere sweetener for the JNSD industry's mission to make great tasting, high-quality beverages. Investing in manufacturing technologies that are low in cost but big on sustainability signals that a brand stands for something and stands together with its consumers on these pressing issues.