Loukoumi the Lamb Inspires a Good Deeds Movement, Encouraging Children to Make a Difference
Loukoumi the Lamb Inspires a Good Deeds Movement, Encouraging Children to Make a Difference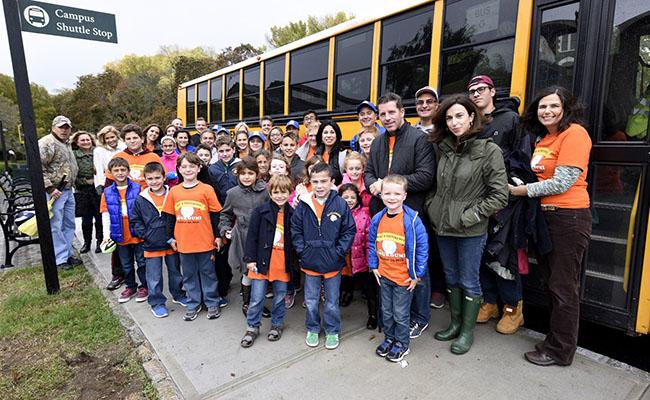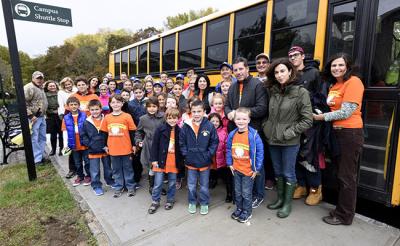 Thursday, October 26, 2017 - 8:15am
An attorney by day, Nick Katsoris' childhood dream was to become an author. Some 15 years ago, the Eastchester, New York, resident was inspired to write a series of children's books featuring Loukoumi, a cuddly lamb named after the sweet Greek candy. His dream of becoming an author realized with his award-winning book series, Nick knew he could help others achieve their dreams as well.
In 2009, Nick released "Loukoumi's Good Deeds," with an accompanying CD narrated by supporter and A-list actress Jennifer Aniston. The book encourages children to make a difference by pledging to do good in their communities. After receiving a 2014 Make A Difference Day Award, Nick put the grant money toward starting the Loukoumi Make A Difference Foundation – a nonprofit focused on teaching children to make a difference in the lives of others. Through his foundation, Nick offers a number of programs beyond Make A Difference Day, such as the Dream Day contest that gives children the opportunity to spend a day in their dream career. And each year for Make A Difference Day, Nick organizes a Good Deed Bus Tour in his New York community, making stops at various locations where the children do good deeds. Stops have included donating books to the Westchester Children's Museum for their literacy program, bringing supplies and food for animals at the Rye Nature Center, and one year, encouraging fans attending the Fordham University football game to make cards and give donations for young patients at St. Jude Children's Research Hospital. According to Nick, more than 100,000 children now participate in his programs through Make A Difference Day, their school curriculum, and general philanthropy.
Nick won the All-Star Make A Difference Day Award in 2016, receiving a $10,000 grant that he is contributing towards his Good Deeds projects, using the extra money to grow these programs so that kids can make a difference all year long. We asked Nick to tell us more about his Make A Difference Day projects, and the Loukoumi Make A Difference Foundation's ongoing dedication to encouraging children to give back while having fun.