Los Angeles Nature Trail Gets Some Love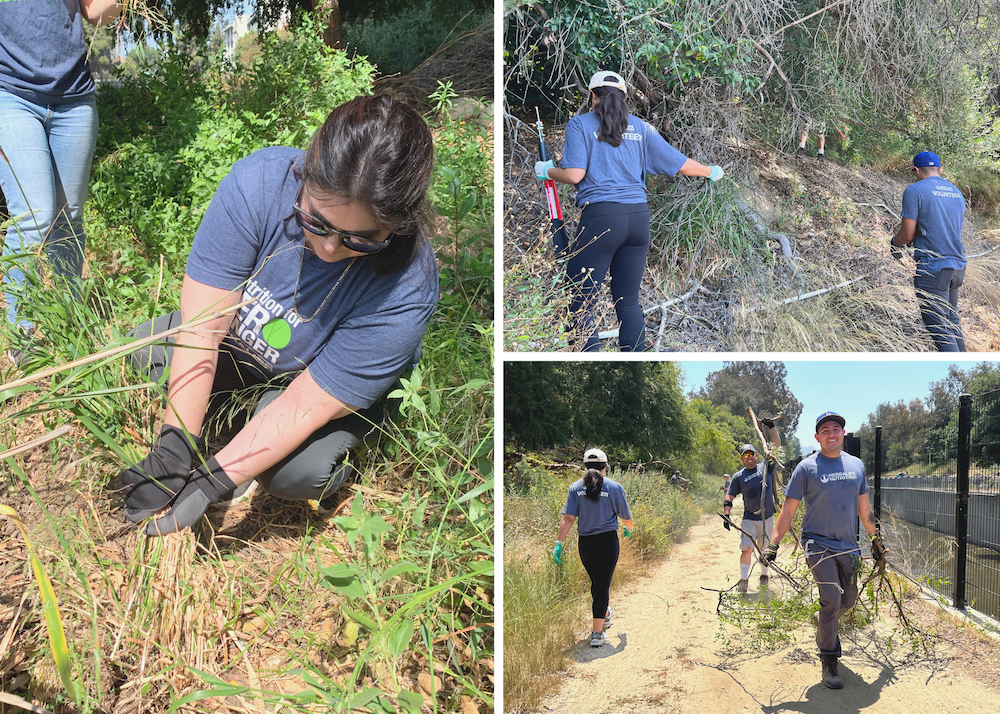 Herbalife Nutrition employees' volunteer, #NourishingPeopleAndPlanet, by cleaning up the Zev Yaroslavsky L.A. River Greenway Trail. The trail runs along a section of the Los Angeles River in Studio City, California. Extreme drought in Southern California has created opportunities for dangerous and destructive fires. With guidance from TreePeople, a Southern California nonprofit focused on planting and caring for trees in forests, mountains, parks, and neighborhoods, nearly two dozen Herbalife Nutrition employees' trimmed and removed dead trees, removed invasive non-native plants and protected drought tolerant plants along the nature trail.
"Nourishing the health of our planet impacts the health of individuals," said Erin Richards-Kunkel, senior director of Strategic Partnerships and CSR, Herbalife Nutrition. "If we all commit to small projects to improve our planet, collectively we will all make a huge impact."
Herbalife Nutrition (NYSE: HLF) is a global nutrition company that has been changing people's lives with great nutrition products and a business opportunity for its independent distributors since 1980. The Company offers science-backed products to consumers in 95 markets by entrepreneurial distributors who provide one-on-one coaching and a supportive community that inspires their customers to embrace a healthier, more active lifestyle. Through the Company's commitment to nourish people, communities and our planet, Herbalife Nutrition pledges to achieve 50 million positive impacts – tangible acts of good – by 2030, its 50th anniversary.