Lighting the Way: CACI's Linda Braun on the Promise of Photonics and Space Communications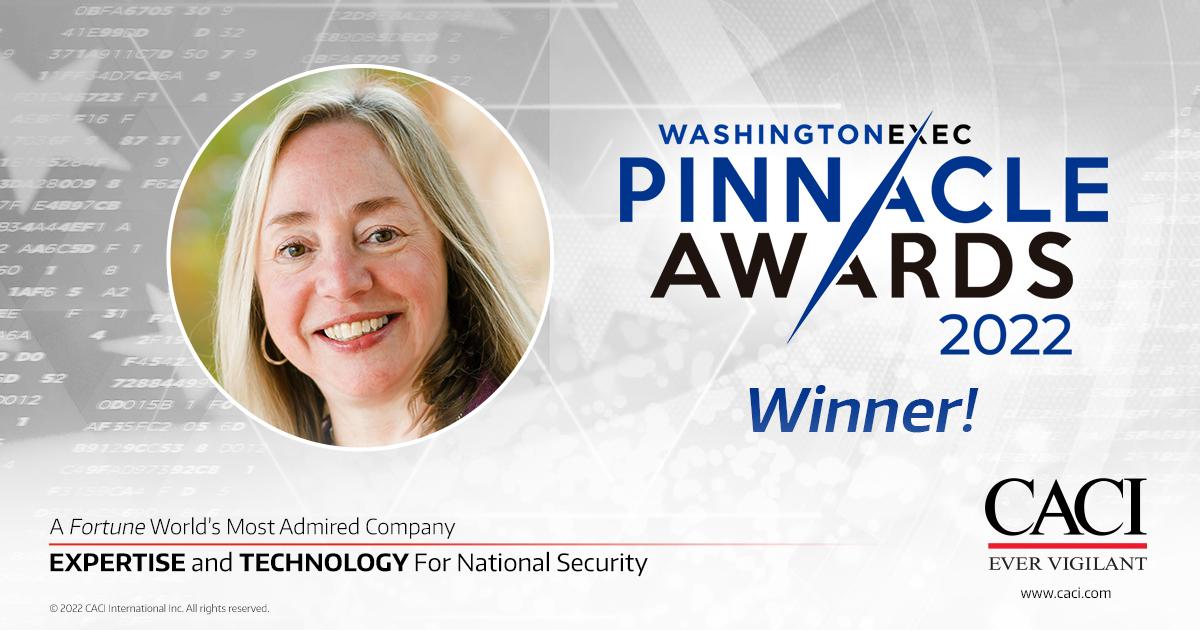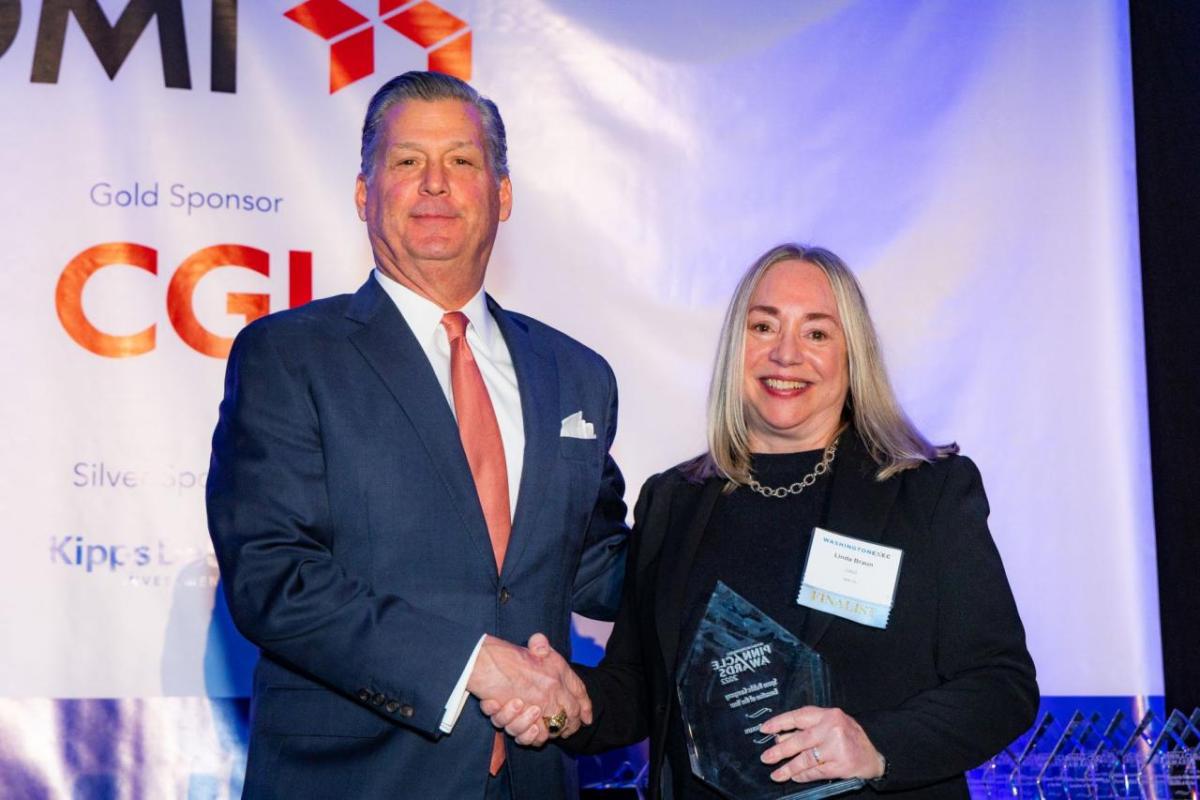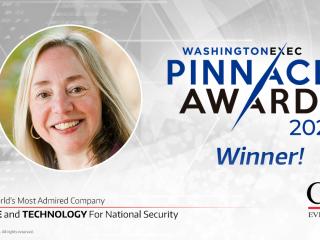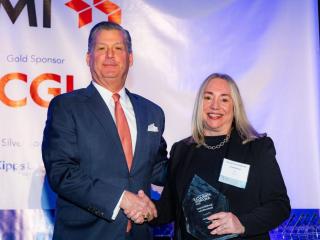 Space is mankind's greatest challenge and an area of vast opportunity for both national security and commercial interests. And CACI's Linda Braun, Ph.D., loves a challenge.
Braun leads the Optical and Photonics Systems organization at CACI. Photonics relates to applying the physical science of light waves to a broad set of applications that can be deployed for national security (e.g. signals intelligence and sensing) and communications purposes (e.g. getting real-time actionable information to the warfighter). She's dedicated her 30-year career to unlocking the mysteries and opportunities for deploying technology in space to enhance our national security, for which she was recently named 2022 Space Executive of the Year, Public Company, at the WashingtonExec Pinnacle Awards.
Braun's group is at the forefront of an industry focused on the deployment of photonic technology in space, which includes a wide variety of applications such as 3-D imaging, gas sensing, and precision navigation, but the largest and most mature application is secure, high-speed networks in space using laser communications technology.
"We're becoming increasingly dependent on real-time data and communications – meaning no latency – to be able to understand what's going on (sense), analyze it real-time, and act quickly to keep our nation and assets safe. In this dynamic, space-based communication is imperative," says Braun.
Photonics: The Newest Frontier in National Security
It's an exciting time to be in this business, and thanks to visionaries like Braun, CACI is at the forefront of capability development. CACI spans the entire market with respect to optical communications according to Braun, "We're one of the few companies with U.S.-based manufacturing and production that can provide hardware across low earth (LEO), medium earth (MEO), and geosynchronous (GEO) space orbits, as well as airborne and terrestrial environments and ground terminals."
CACI experts are working hard to realize the potential of deep space communication such as transmissions from the Earth to Mars or the moon. CACI is the leading U.S.-based free-space optical (FSO) laser communications provider supporting space, airborne, and terrestrial missions to U.S. government and commercial customers.
The company successfully demonstrated optical communications between two DARPA satellites in LEO during an April 2022 test and is designing laser communications systems for multiple space hardware programs, including NASA's Orion EM-2 Optical Communications (O2O) project, which will enable broadband data communications to and from the Orion Multi-Purpose Crew Vehicle designed to take humans into lunar orbit. CACI is also working on NASA's Integrated Laser Communications Relay Demonstration (LCRD) LEO User Modem and Amplifier Terminal program (ILLUMA-T), which will deploy laser communications technology on the International Space Station.
"Space is obviously cool," says Braun. "There's no more challenging environment and I like to take on challenges and inspire teams to solve hard technical problems. Deploying complicated hardware in space where it can't be easily repaired, if at all, is a challenge for any engineer."
When Braun was pursuing her engineering degree, only about 7% of engineering students were women. And while the statistics are better today, there's still more to be done in urging women to consider STEM careers. When asked the secret of her success, Braun credits her own innate curiosity about our world (and beyond), plus a lot of natural competitiveness to get her where she is today. "I wanted to prove to myself and others that I could do it – and do it better. I also want to be a role model to other women – my daughter included – to demonstrate that this field and STEM careers in general are rewarding."
As for being named Space Executive of the Year, she said, "I've worked hard, so obviously that's satisfying. But it's also exciting to shine a light on CACI's differentiators in this growth area and on the depth and breadth of the team I am privileged to lead. CACI's advances in photonics and laser communications hold great promise for the multi-domain mission demands of the future. We've been intentional about our growth in this area and I'm proud that we continue to push the boundaries of what is possible."
Linda Braun, Ph.D., joined CACI in 2019 when the company acquired LGS Innovations. In her three years at CACI, Braun's strategic and visionary expertise has led to increased revenue year-over-year in her areas of responsibility, as well as the successful execution of multiple development and production programs.
In a series of progressively senior positions during her career, Braun has led the creation of some of the most advanced FSO laser communication and remote optical sensing solutions available today. She has authored more than 30 technical publications, given numerous talks and presentations at conferences, universities, and industrial and government laboratories; and holds two patents. In 2019, Braun was the recipient of the Rutgers School of Engineering Distinguished Alumna Award for Research.