LGBT Retirement Communities: Aging in a Safe Place
by Daniel Rosen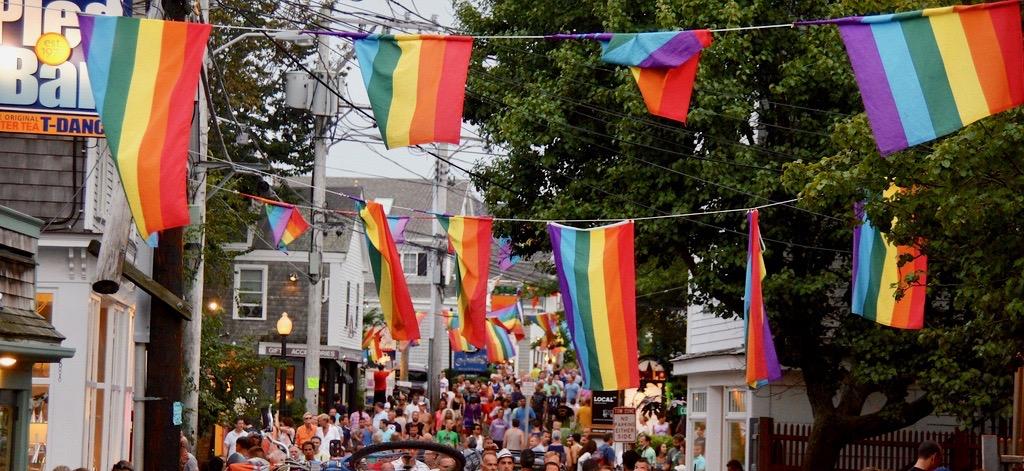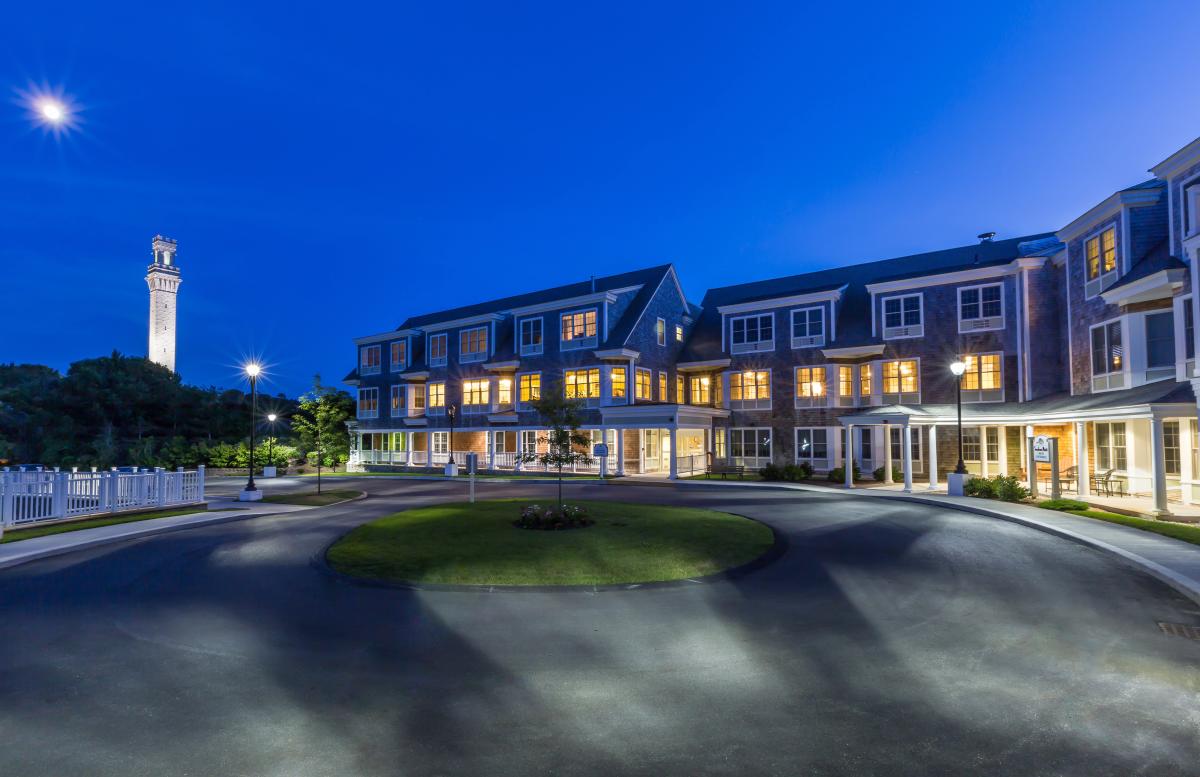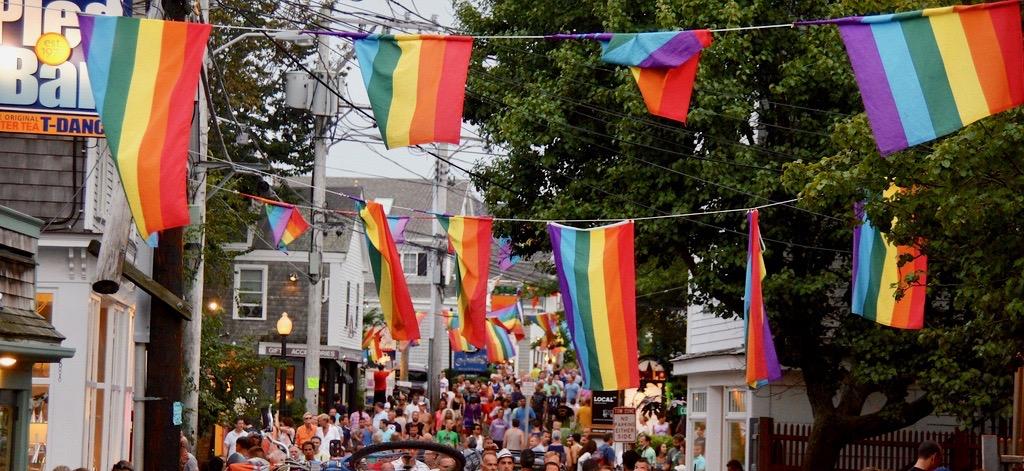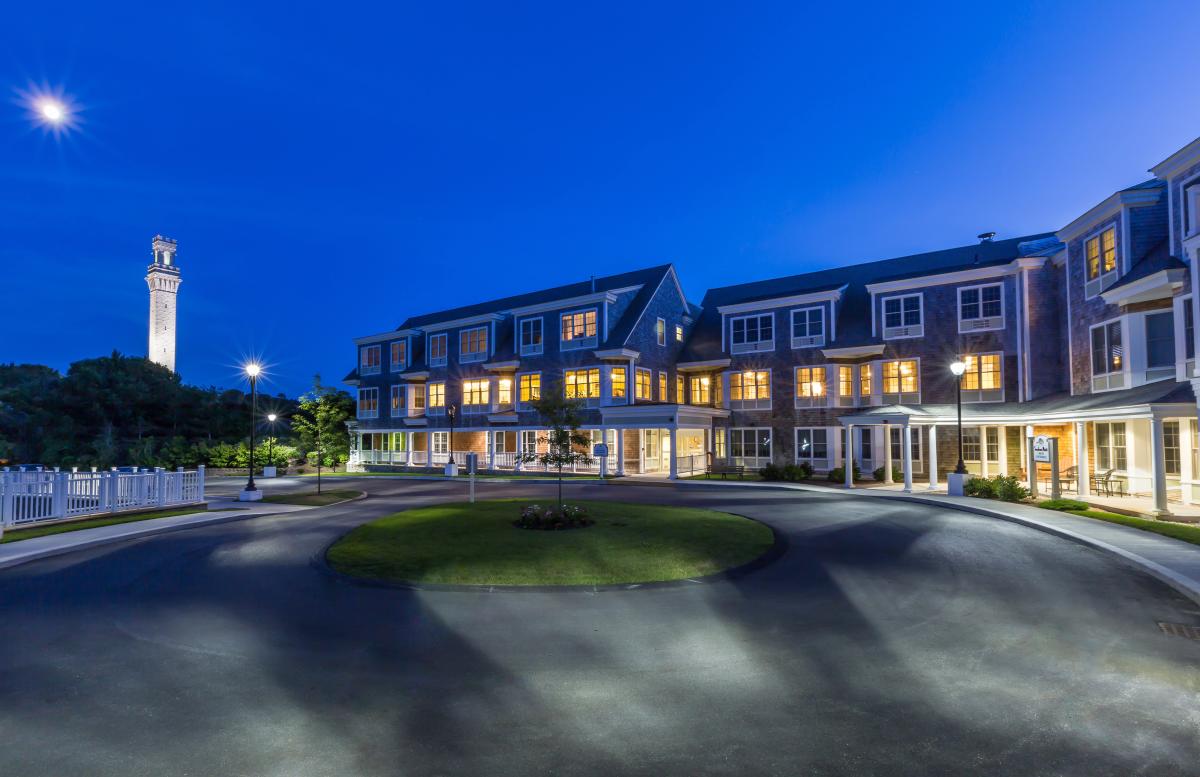 The seaside town of Provincetown offered a lifestyle and a community that Kathryn Livelli had never encountered in her life until she moved there in the 1990s. Livelli and her partner, both New Jersey natives, decamped to the small town at the northern tip of Cape Cod after a car accident left them both seriously injured. They abandoned their high-paying corporate jobs, became the owners of Womencrafts (a feminist bookstore), and seamlessly blended into Provincetown's LGBT community.
"It was incredible seeing just how people would feel so free coming to Provincetown being able to walk down the street holding their partner's hand, where they wouldn't even conceive of doing that wherever they lived," says Livelli.
Having sold Womencrafts in 2015, Livelli, now 61, was ready to retire early. While moving into a retirement home wasn't something she initially envisioned, the Residences at Seashore Point, a condominium community in Provincetown that houses primarily LGBT retirees, offered Livelli a special opportunity to age in place in a tight-knit LGBT community.
"It can't be compared how free it feels to live here and how welcoming your new neighbors are going to feel because you're introducing them to this safe environment," says Livelli.
Many communities that are geared towards LGBT retirees are now in operation across the U.S. From the Fountaingrove Lodge in Santa Rosa, Calif., to the Carefree Cove in Boone, N.C., these retirement homes work to foster a welcoming and inclusive environment for an aging generation that has faced a history of discrimination.
NICHE RETIREMENT HOMES 
There have been a number of niche retirement communities, or "affinity communities," that cater to those who share common interests, ethnicities, preferences or hobbies. These communities are sprouting up at a time when the number of Americans ages 65 and older is expected to double from 46 million in 2016 to 98 million by 2060. 
The Escapees CARE Center in Livingston, Texas, caters to RV aficionados whose health or age has impacted their travels. There's an Indian retirement community, ShantiNiketan, in Tavares, Fla. There's also the Burbank Senior Artists Colony for those who choose to spend their twilight years painting or writing. 
These communities come with amenities like parking, gyms, concierge services, on-site restaurants, group activities (like tai chi), and assisted living services and hospice care. 
CARE provides three meals and a snack seven days a week, as well as on-site nurses and medical appointments for its residents. Stonewall Gardens, an LGBT retirement community in Palm Springs, Calif., has on-site nurses and restaurant-style dining. 
A prime benefit of living in these communities is the chance to fit in with like-minded individuals and those who share a common background. Despite its diversity, living as an outsider in the U.S. can have its challenges, says Iggy Ignatius, the Indian-born owner of ShantiNiketan, in a 2015 interview with NPR.
THE COST OF LIVING AMONG LIKE-MINDED RETIREES
Living in these communities can come at a cost. Rent for a one-bedroom apartment at the Burbank Senior Artists Colony starts at $1,755 a month. A two-bedroom condo goes for $290,000 at ShantiNiketan. 
Condos at the Seashore Point can sell from $299,000 for a one-bedroom condo to $479,000 for a two-bedroom condo.
Rental apartments at the Rainbow Vista, an LGBT retirement community in Gresham, Ore., go from $595 a month for a studio to $1,095 for a one-bedroom apartment. Prices for an available plot of land at Birds of a Feather, an LGBT community in New Mexico, start at $44,900.
There is a pressing need for more affordable retirement housing for older LGBT adults. Many LGBT seniors aged 65 and older are living well below the federal poverty level, says Kelly Kent National Housing Initiative director at SAGE, an advocacy and services group for LGBT elders.
"That number rises to over 40 percent when you look at those 80 and older, so the affordability factor is really important," says Kent.
Living in affordable retirement homes that are not LGBT-specific can be difficult for LGBT seniors.
"There needs to be broader affordable housing development that offers culturally competent service engagement, has a space where residents feel comfortable, and where diversity and inclusion are really paramount," says Kent. "People need to feel that they can be who they are," he adds.
Affordable low-income living options for LGBT seniors have come to market in recent years, like the Openhouse Community at 55 Laguna in San Francisco, Calif., and Spirit on Lake in Minneapolis, Minn.
"The key for all LGBT retirement homes is to provide a safe and nurturing environment," says Beth Winn, director of sales and marketing at Deaconess Abundant Life Communities, the owners of Seashore Point.
"We want our residents to feel like they can safely be with their partner and feel a part of the greater community," says Winn. 
For Livelli, living amongst LGBT and non-LGBT retirees in Seashore Point (like other LGBT retirement communities, Seashore Point has non-LGBT retirees as residents) has provided her a distinct comfort level.
"It doesn't even enter your mind that someone is going to give you a sideways look," she says.