Let Freedom Ring With Energy Star Sustainable Home Appliances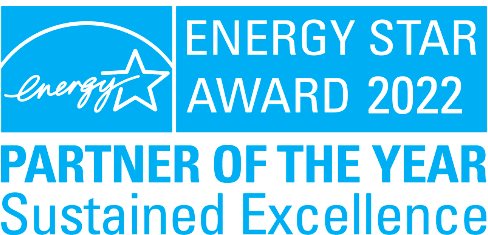 WASHINGTON, July 1, 2022 /3BL Media/ – Did you know the average American family washes about 300 loads of laundry each year? Did you know an old refrigerator uses approximately 35 percent more energy than a new ENERGY STAR® refrigerator?   
According to the U.S. Environmental Protection Agency, ENERGY STAR can help families cut their energy and water costs. ENERGY STAR certified clothes washers use about 25 percent less energy and 33 percent less water than regular washers. Over the lifetime of the product, models that have earned the ENERGY STAR can save $370 in energy costs. 
Replacing your old refrigerator with a new one that has earned the ENERGY STAR could save you more than $220 over the lifetime of the product. With Independence Day appliance promotions under way, you can use the ENERGY STAR Flip Your Fridge Calculator to find out how much money you'll save by replacing your existing refrigerator: energystar.gov/refrigerator/ calculator. 
The EPA says with ENERGY STAR consumers can "Save Money, Save Energy and Protect the Planet." This holiday weekend, ENERGY STAR® Partner of the Year LG Electronics USA is encouraging consumers to join the movement and take advantage of Independence Day promotions (through July 13) focused on LG ENERGY STAR certified refrigerators, dishwashers, clothes washers and dryers.
###
About LG Electronics USA
LG Electronics USA, Inc., based in Englewood Cliffs, N.J., is the North American subsidiary of LG Electronics, Inc., a $63 billion global innovator in technology and manufacturing. In the United States, LG sells a wide range of innovative home appliances, home entertainment products, commercial displays, air conditioning systems, energy solutions and vehicle components. LG is 2022 ENERGY STAR® Partner of the Year-Sustained Excellence. The company's commitment to environmental sustainability and its "Life's Good" marketing theme encompass how LG is dedicated to people's happiness by exceeding expectations today and tomorrow. www.LG.com.
 
Media Contact:
LG Electronics USA
John I. Taylor
+1 202 719 3490
john.taylor@lge.com