Learning From Experience: One Wichita Woman's Struggle in School Is Changing Reading Education
Koch Industries is a longstanding supporter of education, most recently supporting the Phillips Fundamental Learning Center in Wichita to reach and train more teachers with proven, research-based programs for teaching kids to read, write and spell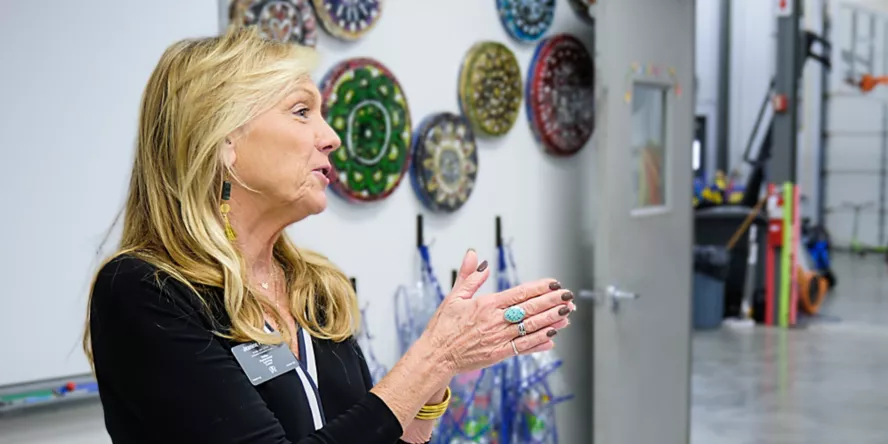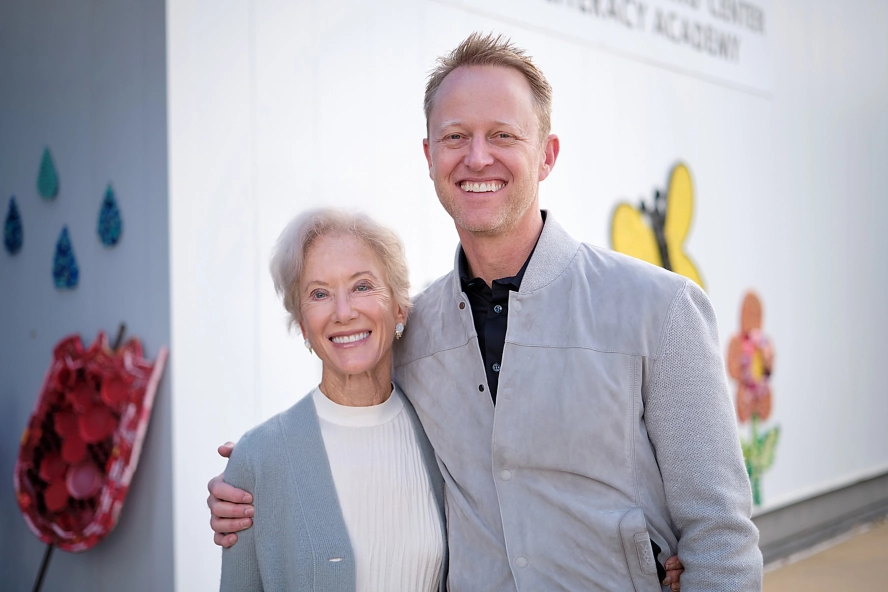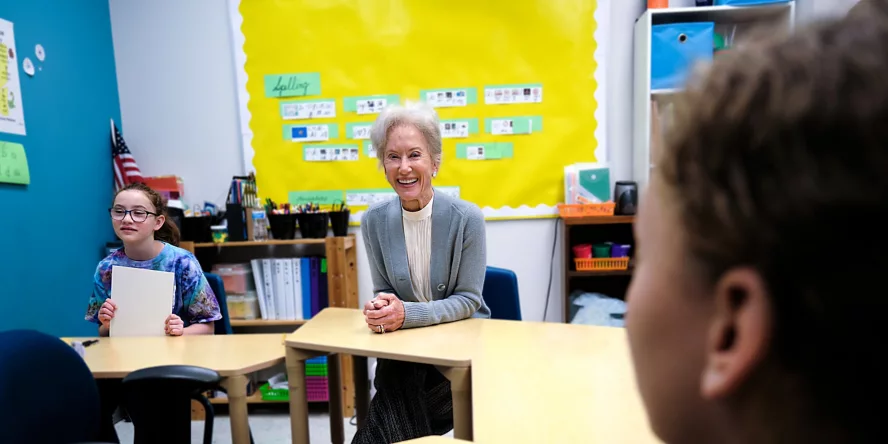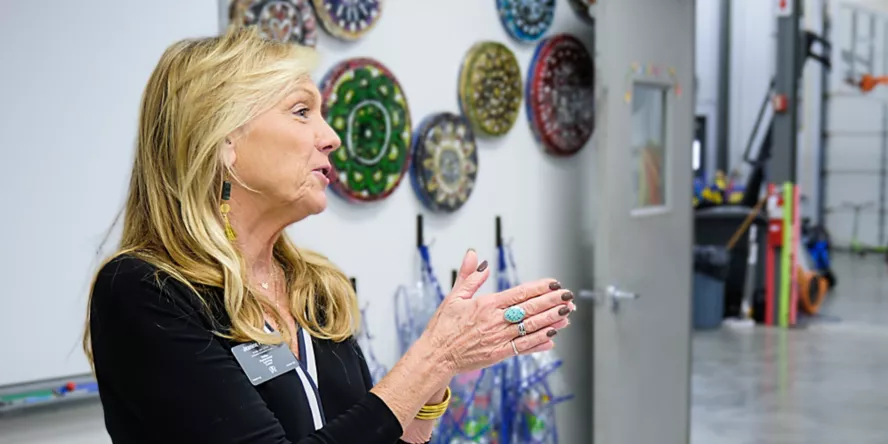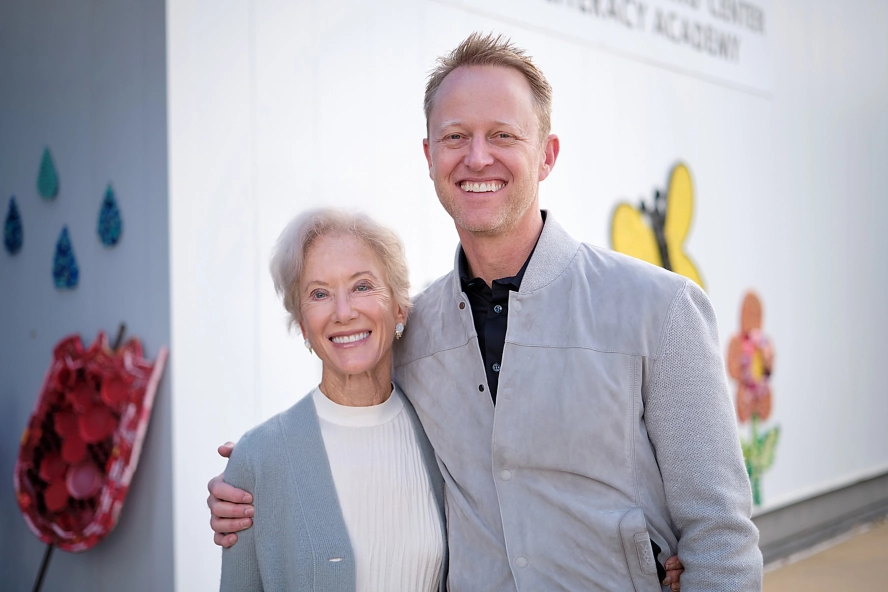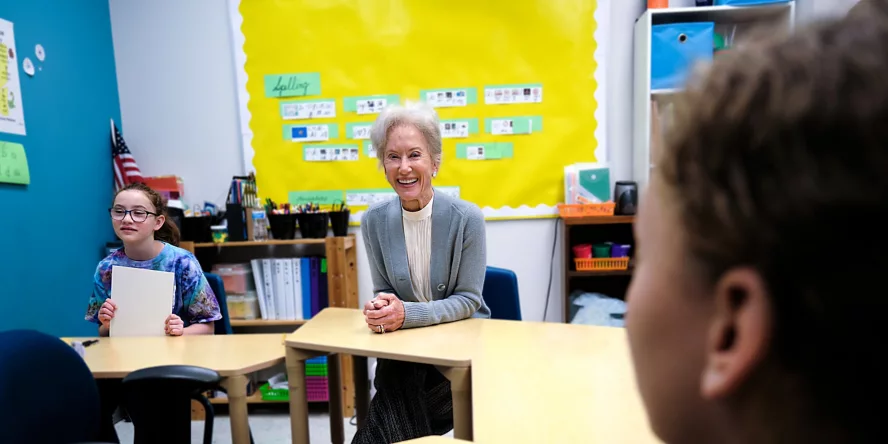 Jeanine Phillips, the co-founder and executive director of the Phillips Fundamental Learning Center, has struggled with reading her entire life.
"I hated school," she says.
She didn't know why reading was so hard for her until she was in college and learned she had dyslexia. And even though she got a degree in education and spent several years as a teacher, she never knew what to do about it.
Even when her second child began to display symptoms of dyslexia, Jeanine struggled to find a solution. Her son was miserable. He hated going to school, too, and suffered symptoms of severe anxiety. She took him to eye specialists, stomach specialists and child psychologists, but nothing seemed to help.
"I felt this rage that I didn't know how to teach him," she says.
When her son was finally diagnosed with dyslexia, it was a breakthrough moment and a catalyst that set her on the journey to develop a solution to teach people with dyslexia how to read.
Jeanine took all the research she could find on the topic, from places like the National Institutes of Health and other educators she'd meet at conferences, and discovered there were better methods out there. Recognizing that there was nobody else in Kansas working on the issue or teaching using alternative methods, she ultimately founded the Phillips Fundamental Learning Center – a place focused on training adults and educators across the U.S. how to teach children, especially those with dyslexia, how to read, write and spell using proven, research-based literacy programs.
"It was a miserable path at the beginning, but there have been things that have just kind of dropped before me all along the way," she says.
Since its founding in 2001, the PFLC has helped hundreds of thousands of children improve their reading skills. Now, the program will reach even more people through a $1.5 million combined completion contribution from Koch Industries, the Koch Family Foundation, the Chase Koch Foundation and the Elizabeth R. Koch Foundation. It's another example of Koch's decades-long commitment to supporting transformative approaches to education programs and bottom-up solutions that empower educators and social entrepreneurs across the United States.
"The fact that the Fundamental Learning Center is a hub to help educators be more effective at teaching reading to different types of students, who learn in different ways, to me, that's the number one reason it's important," says Chase Koch, CEO of Koch Disruptive Technologies. "It's a scalable one-to-many model that can spread to teachers across the country."
He says Jeanine's entrepreneurial spirit and passion for the project is what drew him to support the expansion of the PFLC's program.
"The entrepreneur that comes up with a new solution, that has been through the problem themselves and understands it, knows what hasn't worked, can see a better way and a better model because they've lived it every day," Chase says. "They're going to make something happen. Jeanine knows the problem and she's a source for a solution. She has fire, energy and passion to build it."
The $1.5 million completion contribution focuses on three opportunities. Koch Industries' contribution of $450,000 will expand PFLC's web-based training programs with new, state-of-the art remote instruction technology. The Koch Family Foundation established the Koch Educator Scholarship program with a $300,000 gift. The funding will cover the cost for 125 educators to complete PFLC's Literary Intervention Specialist program. And the Chase Koch Foundation and Elizabeth R. Koch Foundation will provide $750,000 toward the Koch Outdoor Learning Environment – 25 acres of intentionally designed nature-based facilities for hands-on learning.
Jeanine says the support will help them reach teachers in districts that otherwise couldn't participate – ultimately getting better instruction in front of the nearly 1 in 5 children with dyslexia who struggle to learn how to read.
"This is huge to us," Jeanine says. "It allows teachers to step outside of being limited by their districts' budgets and whether they could afford to send them or not – which was always a big obstacle to overcome."
Liz Koch, chair of the Koch Family Foundation, says there's never been a better time to support these kinds of important education programs.
"We're in the middle of such an enormous paradigm shift in education trying to figure out how we're going to meet the needs of kids, which are so individual," she says. "There isn't a one size fits all solution anymore."
Liz's passion for supporting education programs that focus on a child's individualized needs stems from her own experiences as a child.
"When I was young and growing up, none of this existed," she says. "It was simply, do what you're told, go to school, eat what's put in front of you, be quiet and only speak when you're spoken to."
That rigid structure made her dread going to school. It's why she says she has a soft spot for anyone who goes to school and struggles.
"I would have loved to have had more of what's going on now – individualized learning," she says. "Maybe she's language arts all the way. Maybe she's a wordsmith. I think it would have been more enjoyable if education had played to my strengths."
The recent contributions to the PFLC are just one way that Koch supports innovative and disruptive education programs that focus on individualized education.
Over the past several decades Koch has supported ventures across the United States, including scholarship programs, Code.org – which works to expand computer science education – and Empowered – a community of teachers pushing educators to teach students principles entrepreneurship through immersive, individualized and experiential learning.
"There are hundreds of different education models coming out," Chase says. "It creates healthy competition in the market that spurs new innovations to keep pace and discourages stagnant thinking and approaches."
Chase and Liz say they want their contributions to education initiatives to ultimately help children discover who they are, where their talents lie and how to successfully pursue and develop their passions so that they can go out into the world and help make society better for everyone.
"The earlier in life you can understand what a child's gift is and then help them unlock that potential and get excited about whatever they're good at," Chase says. "The better chance that society in general has."