Las Vegas Sands Property Announces Further Commitment to Renewable Energy and to Sustainable Seafood
Las Vegas Sands Property Announces Further Commitment to Renewable Energy and to Sustainable Seafood
The Venetian Resort New Renewable Energy Commitment and Seafood Partnership Drives Exciting Future for Resort Sustainability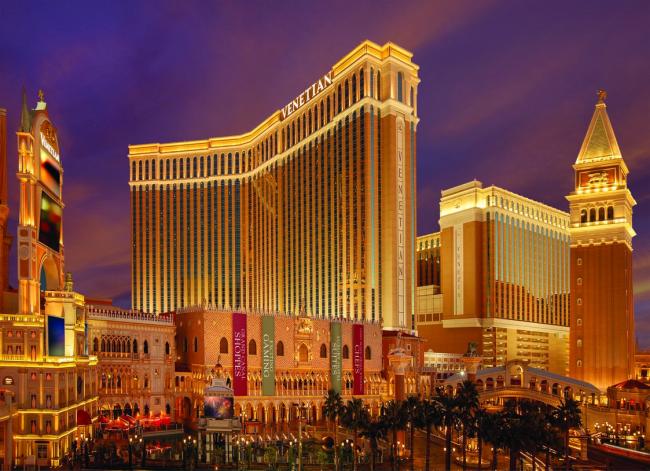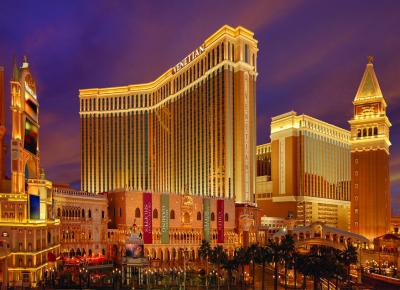 Thursday, June 6, 2019 - 9:00am
LAS VEGAS, June 5, 2019 /3BL Media/ -- The Venetian Resort today announced elevated support for the development of green power and sustainable seafood at the iconic Las Vegas hotel and convention center.  The announcement coincides with United Nations-sponsored World Environment Day on June 5.
Beginning in May, the company entered into a partnership with NV Energy to offset 100% of the annual electricity consumption at The Venetian Resort Las Vegas and Sands Expo & Convention Center through the purchase of Renewable Energy Certificates (RECs).
The partnership builds upon the Sands ECO360 global sustainability strategy of parent company Las Vegas Sands to explore options to increase the utilization of renewable energy in its portfolio, adding on to its already strong energy efficiency program. Since the inception of the program in 2010, the Las Vegas properties made tremendous efficiency progress and reduced the electricity consumption by 24.7%.
Meanwhile worldwide, the company is approaching the achievement of its 2020 science-based target, having reduced its greenhouse gas (GHG) emissions by 5.8% since 2015 in addition to offsetting two new properties in Macao that came online since the target was established. The partnership with NV Energy and commitment to renewable energy is aligned with the company's science-based targets for GHG emissions reduction. When coupled with a strong energy efficiency program and goals, the use of renewable electricity helps companies further reduce their environmental impact.
"The Venetian Resort is committed to sustainability across every aspect of our operations and along the entire supply chain," said George Markantonis, president and chief operating officer at The Venetian Resort Las Vegas and Sands Expo & Convention Center. "As we continue to seek out new technologies to reduce our consumption, we are conscious of the electricity demand needed to run our operations in a way that delivers the experience our guests are expecting. The use of renewable electricity reaffirms our commitment to preserving the environment by avoiding the emission of greenhouse gases associated with electricity use, which is one of our most material environmental issues. We are partnering with local, credible industry players to help us identify and develop options to utilize renewable energy in our portfolio. Supporting the development of green power in the State of Nevada is a step in the right direction for the whole community."
In addition, non-profit sustainable seafood consultancy FishWise and The Venetian announce a new partnership to tackle seafood sustainability at the Las Vegas resort.
This partnership is focused on the development of a comprehensive sustainable seafood program for the Venetian Resort food service operations, which include team member and in- suite dining as well as banquet catering.
"We are excited to gain a deeper understanding of our seafood products and associated supply chain through this partnership," said Olivier Dubreuil, vice president of culinary operations for The Venetian Resort. "Offering the highest quality culinary experience comes naturally with responsibility for preserving the environment that provides the essential ingredients."
"Seafood sustainability efforts have been evolving in other sectors, but there is still much work to be done in the hospitality industry," said Tobias Aguirre, Chief Executive Officer at FishWise. "It's exciting to see The Venetian, as a major player in their field, take up a leadership role."
As one of the most prolific resorts in Las Vegas, The Venetian Resort holds a unique platform from which to demonstrate leadership on responsible business and leisure tourism. "Through those partnerships, we hope to elevate sustainability standards, raise awareness among our guests and inspire other industry players to follow suit," added George Markantonis.
or more details about the Sands ECO360 global sustainability program, please visit: www.sands.com/sands-eco-360/our-vision.html
About The Venetian® Resort Las Vegas
The iconic Venetian Resort Las Vegas was designed for the discerning traveler craving a bespoke Las Vegas getaway. The destination-defining resort is comprised of three all-suite towers, boasting standard accommodations nearly double the size of the average on the Las Vegas Strip. Born of the same Italian spirit yet each offering a luxurious escape with its own distinct personality, The Venetian is revelatory and dynamic, The Palazzo is refined yet electrifying and Venezia is a relaxing respite.
The resort experience is marked by a commitment to sophisticated play with world-class restaurants from celebrated chefs; a collective of intimate and elevated cocktail havens curated by the industry's top talents; Canyon Ranch Spa; a five-acre pool and garden deck; TAO Nightclub; a country club-meets-Vegas poolside experience at The Aquatic Club; an ever-evolving series of large-scale art installations; two casinos and poker room, and enviable retail options at Grand Canal Shoppes, anchored by a three-story flagship Barneys New York.
A premier events and conference center, the resort is also home to more than 2.3 million square feet of meeting and convention space, including The Venetian and The Palazzo Congress Center and famed Sands Expo Convention Center. For more information, visit venetian.com. The Venetian Resort Las Vegas is a property of the world's pre-eminent developer and operator of world-class Integrated Resorts Las Vegas Sands Corp. (NYSE: LVS).
About NV Energy
NV Energy provides a wide range of energy services to more than 1.4 million customers throughout Nevada and more than 50 million tourists annually. NV Energy, Inc. is a holding company whose principal subsidiaries, Nevada Power Company and Sierra Pacific Power Company, do business as NV Energy. NV Energy is headquartered in Las Vegas, Nevada. Information about NV Energy is available on the company's website, Twitter, Facebook and YouTube pages, which can be accessed via nvenergy.com.
About FishWise
FishWise is a non-profit sustainable seafood consultancy based in Santa Cruz, CA. Uniquely positioned between the seafood industry and marine conservation organizations, FishWise offers a range of services that empower businesses and a diverse community of collaborators to lead the transition to a sustainable, ethically responsible seafood industry. For more information, please visit www.fishwise.org, and follow FishWise's work on Facebook and Twitter.
Media Inquiries 
The Venetian Resort
Keith Salwoski
keith.salwoski@sands.com 
702.607.4636
Fishwise 
Lara Kilpatrick
l.kilpatrick@fishwise.org
831-427-1707 x135