LA Kings Partner With the Anaheim Ducks and Ryan's Recycling Company to Host Beach Cleanup in Celebration of Earth Month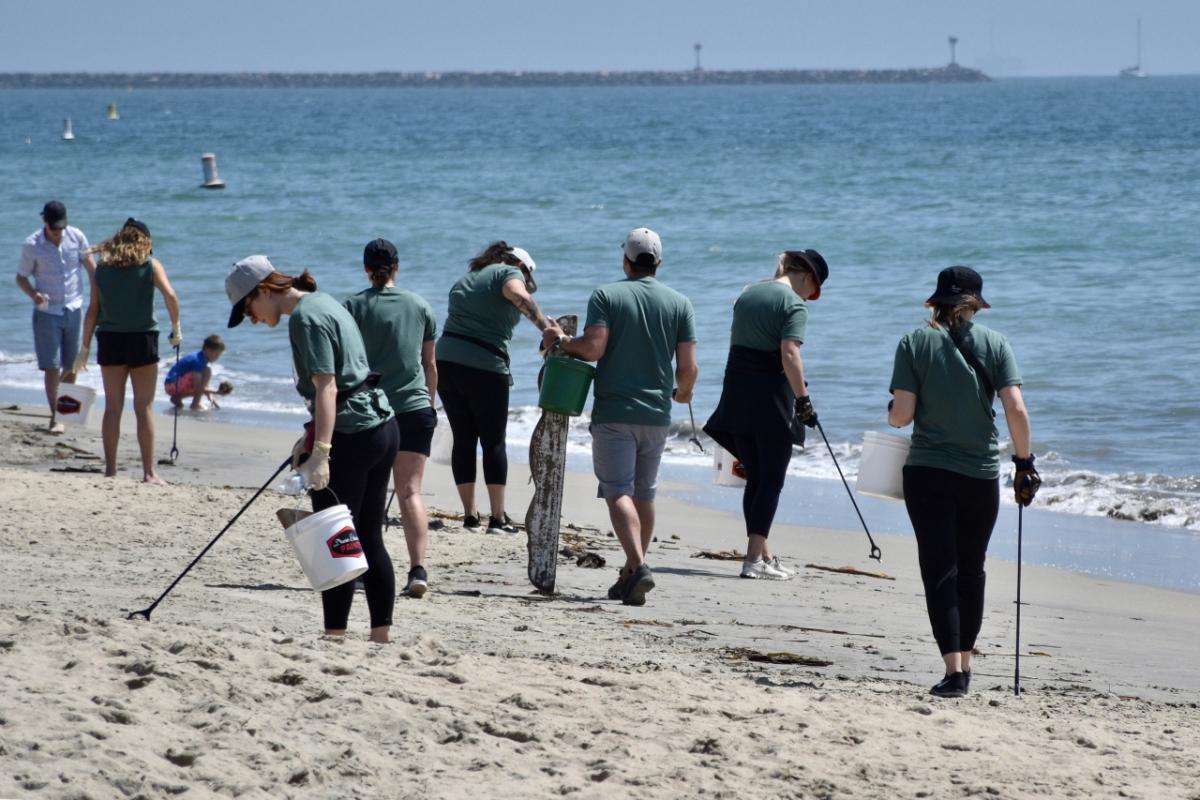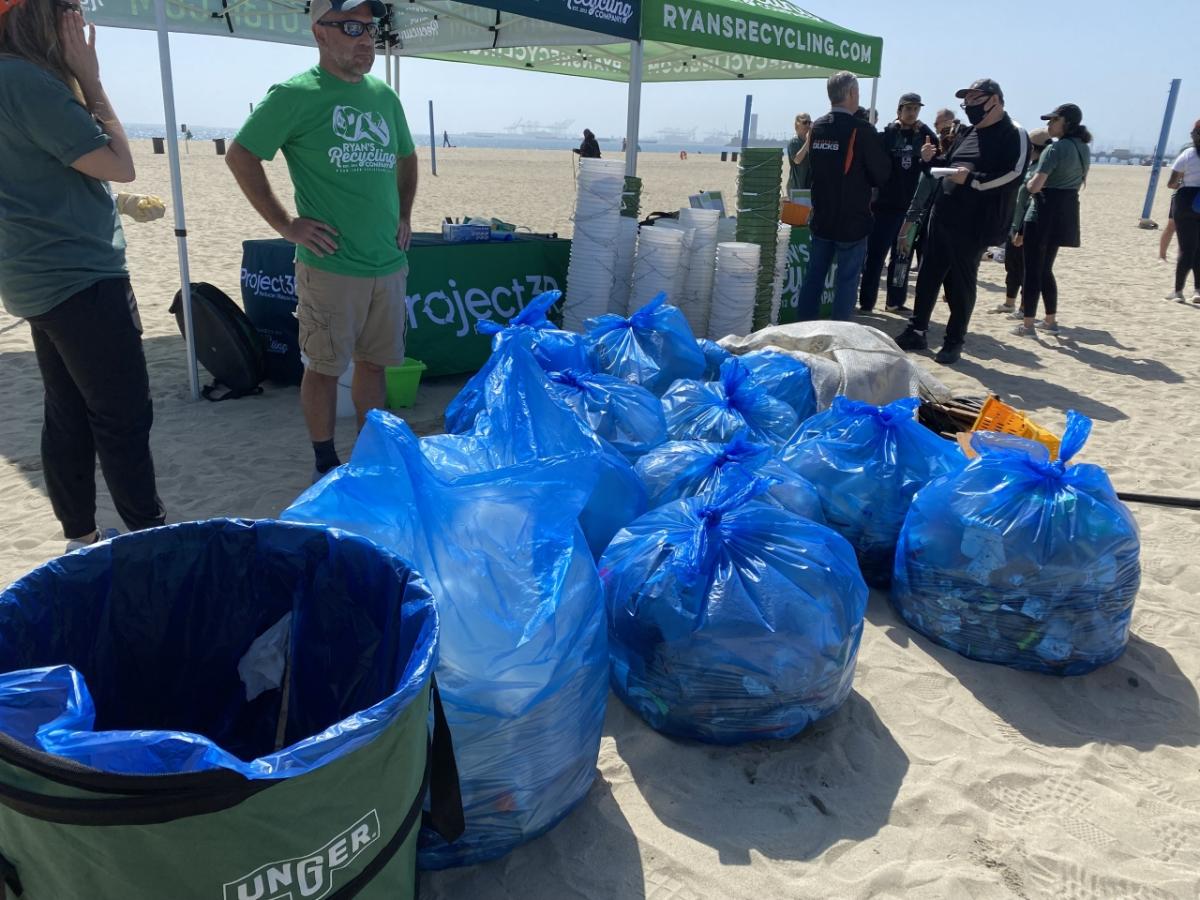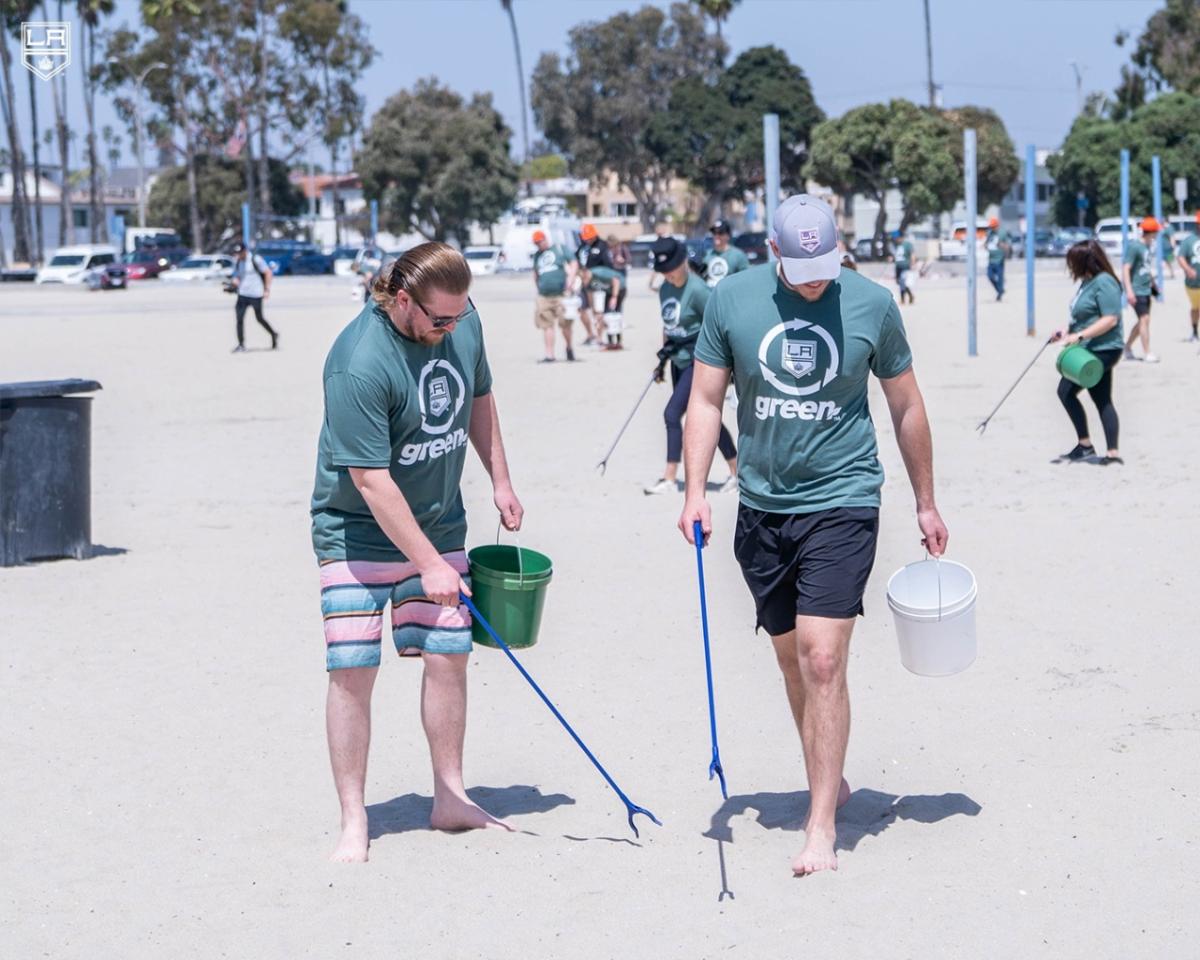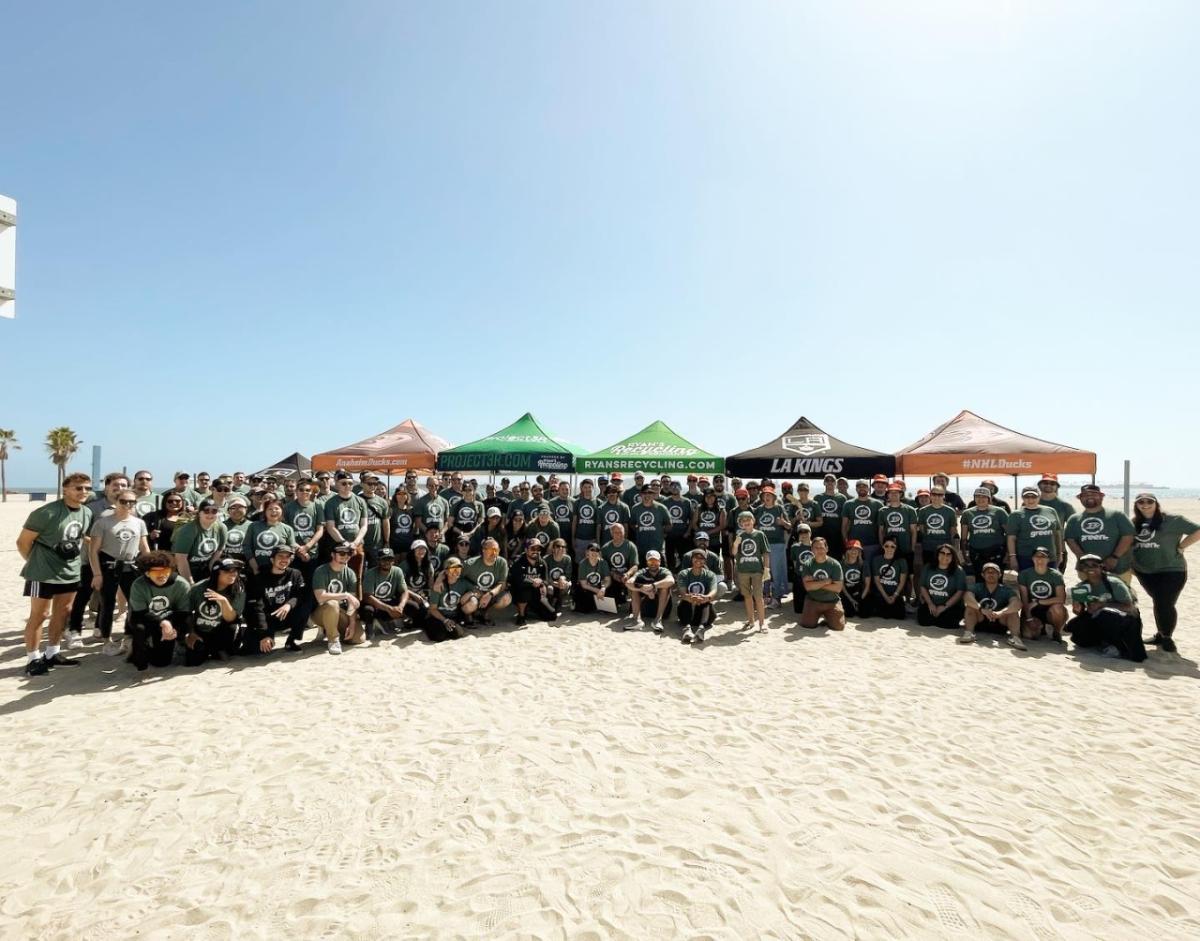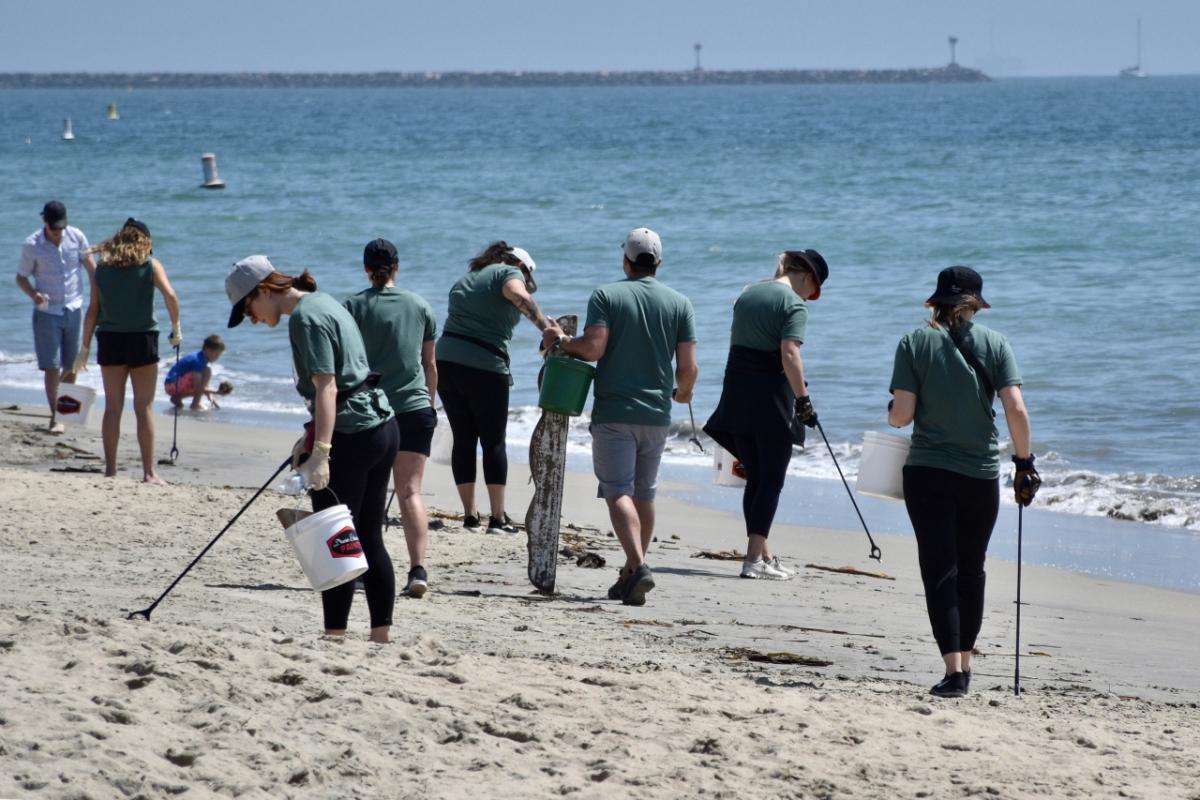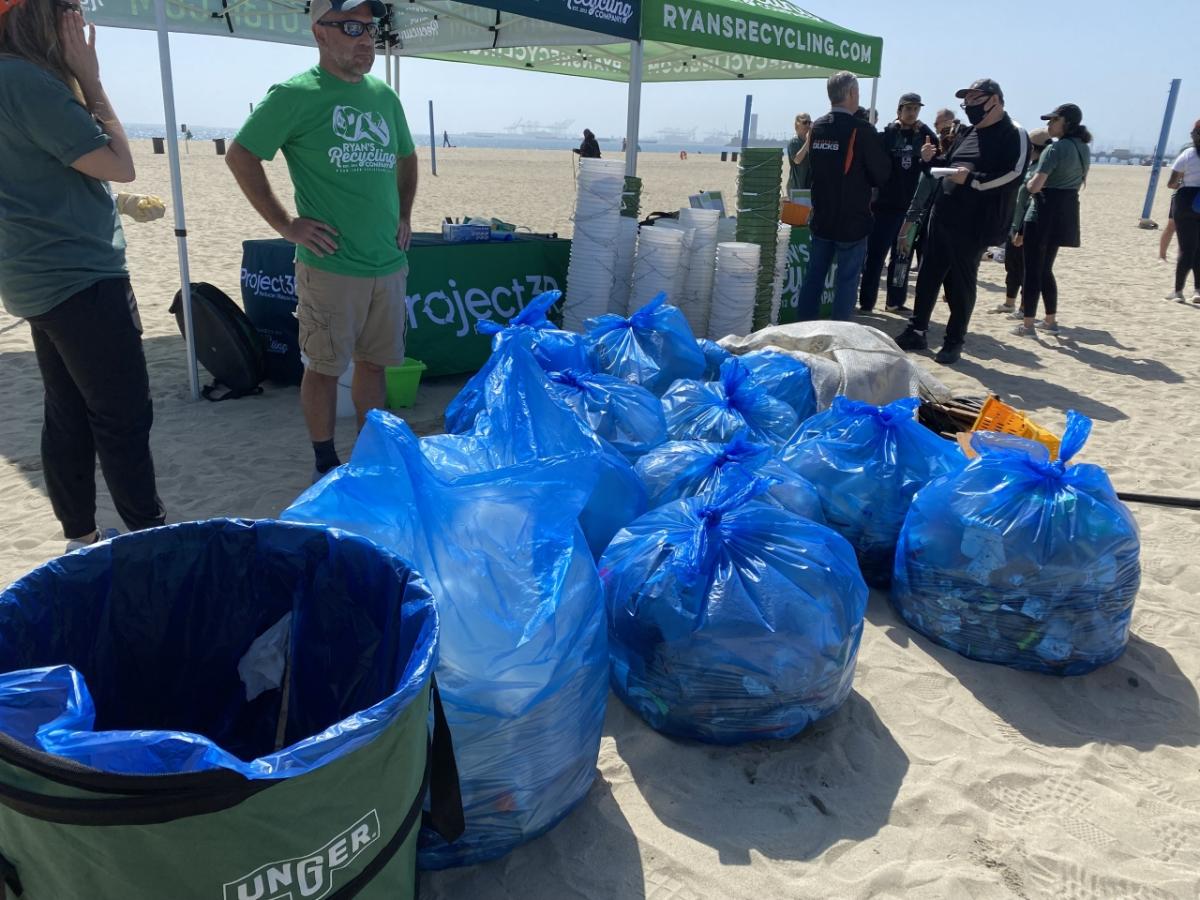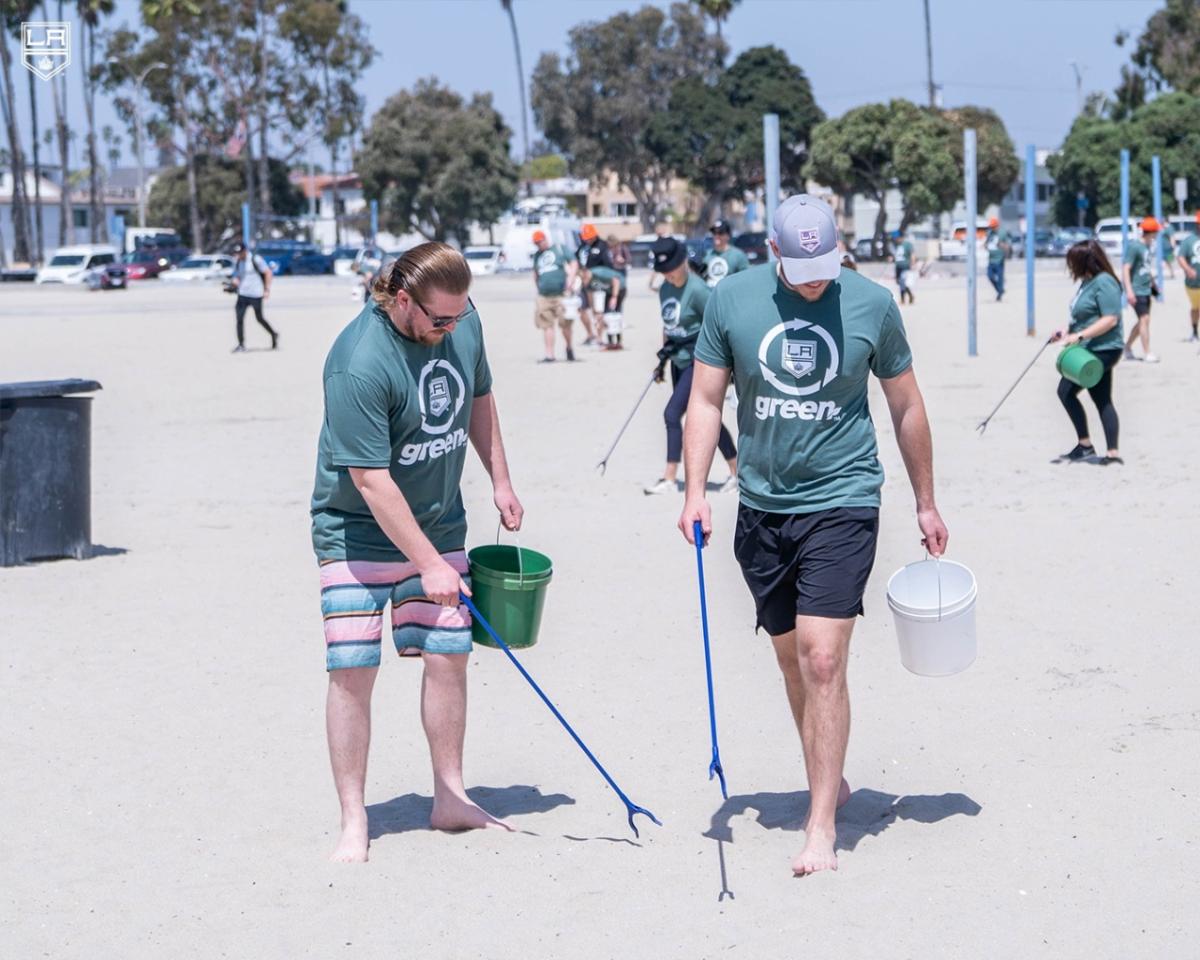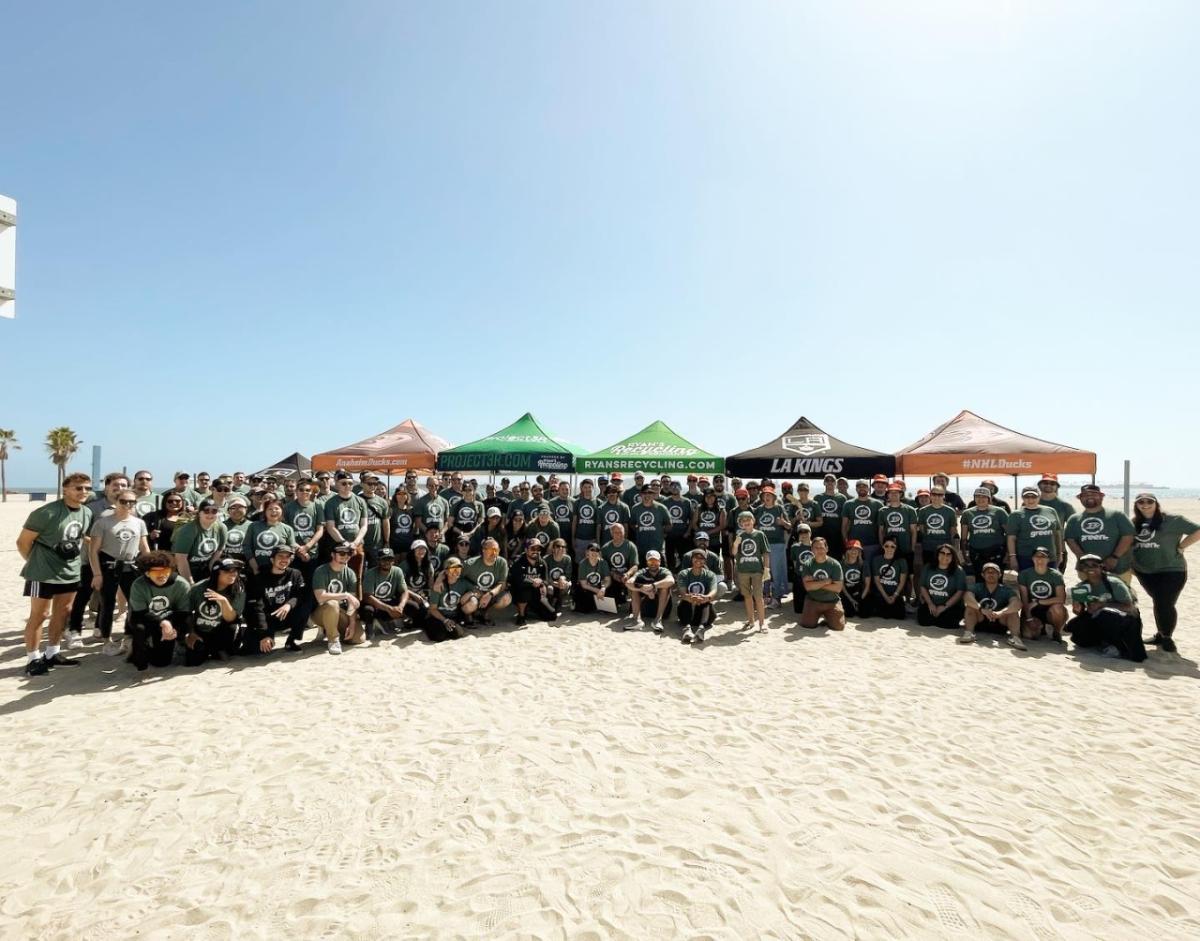 In celebration of Earth Month, AEG's LA Kings partnered with the Anaheim Ducks and Ryan's Recycling Company to host a beach cleanup in Long Beach Calif. on Tuesday, April 5. Together more than 125 LA Kings and Anaheim Ducks team members spent the day collecting more than 490 pounds of trash and recyclable items.
The beach cleanup was organized by the LA Kings Community Affairs Department as part of the club's, Kings Green sustainability program which focuses on improving the sustainable practices of team and their arena operations, championing eco-leadership in the community, and empowering and incentivizing fans to follow their lead.
"Nearly eight million tons of plastic ends up in the ocean's every year, accounting for 80% of all marine debris," said Jennifer Pope, SVP of Community Relations for the LA Kings. "Events like this beach cleanup not only make a difference in the community but play a significant role in raising awareness about plastics and other garbage that are polluting our waterways and impacting sea life from plankton to fish to mammals and birds."
To execute the beach cleanup, the LA Kings partnered with Ryan's Recycling Company, which was founded by 12-year-old, Ryan Hickman. In 2012 at the age of three, Ryan went with his dad to the local recycling center and cashed in a few small bags of cans and bottles and decided that recycling was in his future. The day after going to the recycling center, Ryan notified his mom and dad that he wanted to give empty plastic bags to all the neighbors and maybe they would save their recyclables for him. Not only did the local neighbors save their cans and bottles for Ryan but so did their friends, families and co-workers. Today, Ryan has customers all over Orange County, CA and he has a passion to recycle that is amazing. His goal is to recycle to keep cans and bottles from reaching the ocean where it's harmful to the environment. To learn more about Ryan's Recycling Company, click here.