LA Kings Blake Bolden Joins Black Girl Hockey Club's Juneteenth Discussion on Race, Hockey and Community
LA Kings Blake Bolden Joins Black Girl Hockey Club's Juneteenth Discussion on Race, Hockey and Community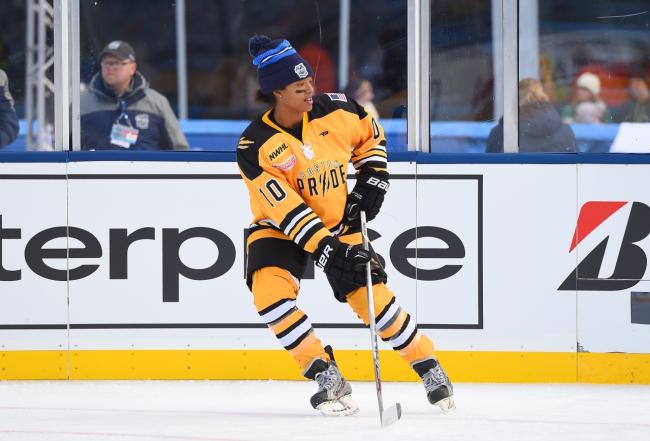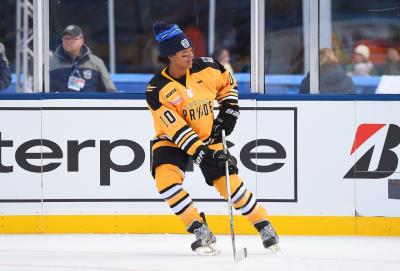 Monday, June 29, 2020 - 1:45pm
AEG's LA Kings scout Blake Bolden, the first African American player in the National Women's Hockey League (NWHL), recently joined the Black Girl Hockey Club (BGHC) for a Juneteenth Celebration panel discussion on race, hockey and community.
Moderated by Erica Ayala the virtual panel featured Rene Hess, Founder, BGHC; Joel Ward, Hockey Diversity Alliance; Saryoya Tinker, NWHL Metropolitan Riveters; Sydney Augustine, Founder, Sports Disrupted; Ayo Adeniye, University of Alabama, Huntsville Hockey; and discussed institutional racism in the sport of hockey and ways for both the Black community and allies to combat it.
"I was honored to be a part of this important conversation," said Blake Bolden, LA Kings. "It feels great to come together to discuss a topic that has surrounded me throughout not only my entire playing career – but personal life. It's refreshing and necessary to have these, sometimes difficult, conversations in our community."
To view the full recorded panel discussion, click here.
Juneteenth commemorates the end of slavery in the United States. On June 19, 1865, Union soldiers told enslaved African Americans in Galveston, Texas, that the Civil War had ended and they were free. The Emancipation Proclamation freed the slaves in the South in 1863 but it was not enforced in many places until after the end of the Civil War in 1865.
Blake Bolden is in her first season as an Amateur Hockey Scout for the LA Kings where she primarily focuses on the AHL (American Hockey League).  She has played professionally in the Canadian Women's Hockey League and National Women's Hockey League following a standout college playing career at Boston College.  She has also played overseas and represented the U.S. in several international hockey tournaments.