LA Galaxy Foundation to Conclude LA Galaxy Women's Leadership Series With Panel Discussion and Screening of BATTLE OF THE SEXES at Regal L.A. LIVE: BARCO Innovation Center
LA Galaxy Foundation to Conclude LA Galaxy Women's Leadership Series With Panel Discussion and Screening of BATTLE OF THE SEXES at Regal L.A. LIVE: BARCO Innovation Center
AEG's LA Galaxy Foundation Four-Part Women's Leadership Series to conclude on Sept. 14; Panel discussion to include Valerie Faris and Jonathan Dayton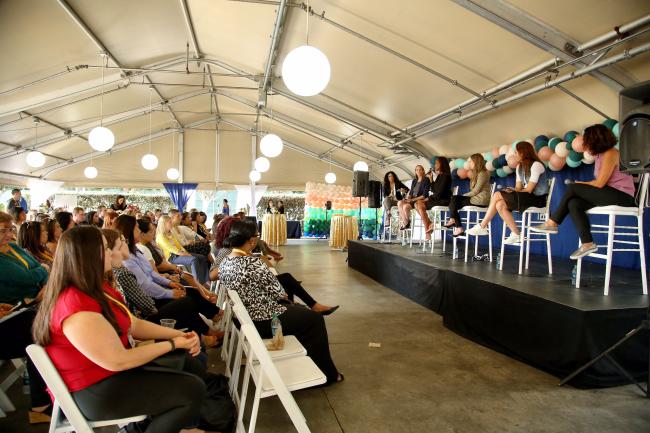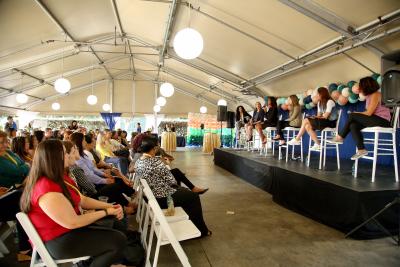 Friday, September 8, 2017 - 11:00am
September 8, 2017 /3BL Media/ - AEG's LA Galaxy Foundation will partner with Fox Searchlight Pictures to host the final LA Galaxy Women's Leadership Series event presented by Herbalife Nutrition on Thursday, Sept. 14 at Regal L.A. LIVE: BARCO Innovation Center. The event will feature a speaker panel and complimentary advance screening of the film BATTLE OF THE SEXES.
The panel will feature BATTLE OF THE SEXES filmmakers Valerie Faris and Jonathan Dayton, alongside female executives from AEG who will speak on the importance of educating women of all ages to continue a history of growth in sport participation and emerging leadership roles.
The four-part Women's Leadership series invites women ranging from middle school to established professionals to empower one another through resources related to health & nutrition, leadership development, job readiness and current sport and entertainment trends. Previous events of the series have included: A middle school leadership workshop with Positive Coaching Alliance (March 12), a high school soccer seminar with Peace Over Violence (April 7) and the Executive Leadership Panel at StubHub Center (July 19).
Registration for the event also requires a $10 minimum donation to the LA Galaxy Foundation in support of upcoming LA Galaxy Women's Leadership Series programming. To register for the Sept. 14 LA Galaxy Women's Leadership Series presented by Herbalife Nutrition, please visit www.lagalaxy.com/businessofsport.
About the Film: In the wake of the sexual revolution and the rise of the women's movement, the 1973 tennis match between women's world champion Billie Jean King (Emma Stone) and ex-men's-champ and serial hustler Bobby Riggs (Steve Carell) was billed as the BATTLE OF THE SEXES and became one of the most watched televised sports events of all time, reaching 90 million viewers around the world.  As the rivalry between King and Riggs kicked into high gear, off-court each was fighting more personal and complex battles.  The fiercely private King was not only championing for equality, but also struggling to come to terms with her own sexuality, as her friendship with Marilyn Barnett (Andrea Riseborough) developed.  And Riggs, one of the first self-made media-age celebrities, wrestled with his gambling demons, at the expense of his family and wife Priscilla (Elisabeth Shue).  Together, Billie and Bobby served up a cultural spectacle that resonated far beyond the tennis court, sparking discussions in bedrooms and boardrooms that continue to reverberate today.  
Additional information about the film can be found at www.battleofthesexes-movie.com.
BATTLE OF THE SEXES opens in select theatres on September 22 and everywhere September 29.
Media Contact
Chris Glidden
LA Galaxy
cglidden@lagalaxy.com