Join the Conversation at Network Effect: Chicago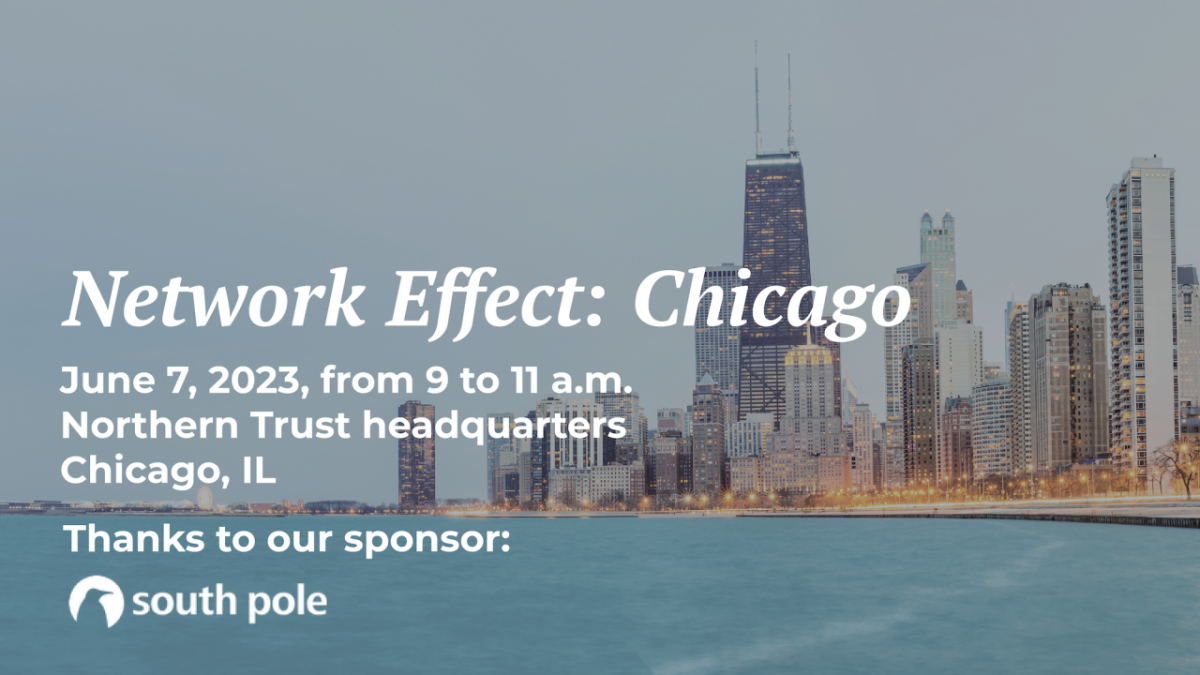 3BL is making its way around the country to host Network Effect, a series of conversations aimed to bring corporate leaders and practitioners together for a morning of important dialogue on sustainability and social impact issues. 3BL's third stop of this series will be in Chicago, IL, giving those interested in prompting meaningful change an opportunity to connect.
Join us for Network Effect: Chicago hosted at Northern Trust headquarters on June 7 from 9 a.m. to 11 a.m. Register for this event at no cost here.
Attendees will have the opportunity to hear from senior leaders representing some of Chicago's top brands on how they're tackling environmental, social, governance (ESG) in a rapidly changing business environment. Conversations throughout the morning will feature:
Jamie Jones Ezefili, Chief Sustainability Officer, Northern Trust
Maggie McKerr, Director of Global External Communications, Mondelez International
David Darr, Chief Sustainability Officer, Vanguard Renewables
Dave Armon, CEO, 3BL Media
Madeline Patterson, ESG Strategy Lead, BCW
Nick Aster, Marketing Director of North America, South Pole
Admission is free and breakfast is included.