ITV Recognised as Top Community Investor
ITV Recognised as Top Community Investor
ITV win the inaugural GivX Community Value Award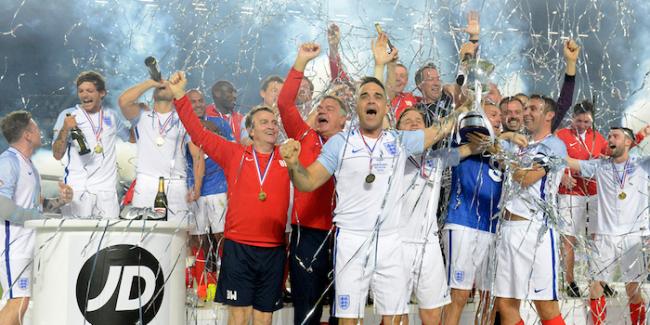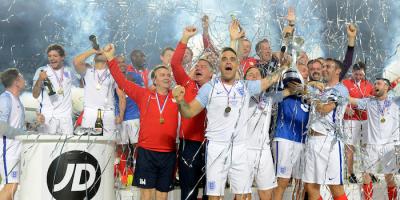 Monday, November 13, 2017 - 4:00am
Leading a cohort of 25 companies who are pioneering best practice in Corporate Social Responsibility, ITV was crowned the inaugural top contributor in the GivX Community Value Award (the GivX Awards) on 12 October this year.
 
ITV is an integrated producer broadcaster, creating, owning and distributing high-quality content on multiple platforms globally. We operate the largest commercial family of channels in the UK, as well as deliver content via on-demand platforms. Our production arm, ITV Studios, is a global production business, creating and selling programmes and formats from 11 countries across the world. 40 million people watch our channels every week. This reach and visibility comes with not only a responsibility, but also an opportunity, to affect long-term positive change. We realise we are in a unique position to raise awareness and inspire our viewers to make a difference to communities and causes.
 
As first ever winners of the GivX Community Value Award, ITV's high score of 10,164 points (or £10,164 of value to the community) per employee was a reflection of our commitment to putting our strengths to the service of the community: dedicating many hours of air time to drive awareness and action for social causes. We are pleased to be an early adopter of a system which will simplify and provide transparency in the field of corporate giving.
 
"Everyday our programmes give us the chance to raise awareness and champion causes to millions of people. Reaching about 40 million people a week, we have a unique opportunity to have a positive impact on society. GivX makes it simple for organisations to assess their value and benchmark their contribution."
Madeleine Cobb, Head of Corporate Responsibility at ITV
 
The award recognises the results of a busy year of charitable giving at ITV. We championed many worthy causes and charities on air, dedicating over £39 million worth of air-time to this agenda, as well as over £2 million in cash contributions and almost £150,000 in volunteering time. All of our activities in 2016 helped us contribute £41,636,784 in charitable giving, plus over £6 million raised by viewers. Soccer Aid, the charity celebrity football match in June 2016 was a record-breaker, raising £6.6 million for Unicef UK.
 
It's difficult to put a monetary value on the impacts of all our campaigns but the community value is still evident. For example, in August 2016, when our athletes returned from the Olympics in Rio de Janeiro, we switched off our main channel for one hour and encouraged viewers to get involved in sporting activities across the UK, including at our filmings sets at Coronation Street and Emmerdale. The campaign saw an amazing 972,000 people take part in I Am team GB events across the country. Good Morning Britain's 1 Million Minutes campaign in December 2016 encouraged viewers to volunteer their time to visit an elderly person who may be lonely. A staggering 42 million minutes were pledged by our viewers and ITV colleagues, making a real difference to so many lives.
 
Our Corporate Responsibility Strategy doesn't just focus on giving, however. We're also working on lowering the impact we have on the planet. We've reduced our greenhouse gas emissions per employee by 54% since 2013, and continue to invest in lowering the impact of production through, for example, environmental awareness training. Our Coronation Street team hosted the first Carbon Literacy Awards in 2016, winning a Silver Award themselves for their efforts.
 
We wouldn't be able to deliver our strategy without the hard work of our people. We are committed to promoting inclusivity at ITV, which is only possible by employing diverse talent and working with partners that reflect modern society. We know there's more to do. We will continue to support the industry's first ever diversity benchmarking system DIAMOND, which recently released its First Cut of data, and pioneer initiatives that break down the barriers to entering and thriving in the TV industry.
For more information about what we were up to in 2016, see our new Corporate Responsibility Report on our website http://itvresponsibility.com/
 
Media Contact:
Julia Giannini