An Interview with Ron Reese, Senior VP of Global Communications and Corporate Affairs, Las Vegas Sands
Las Vegas Sands takes leadership role in implementing a plan to end youth homelessness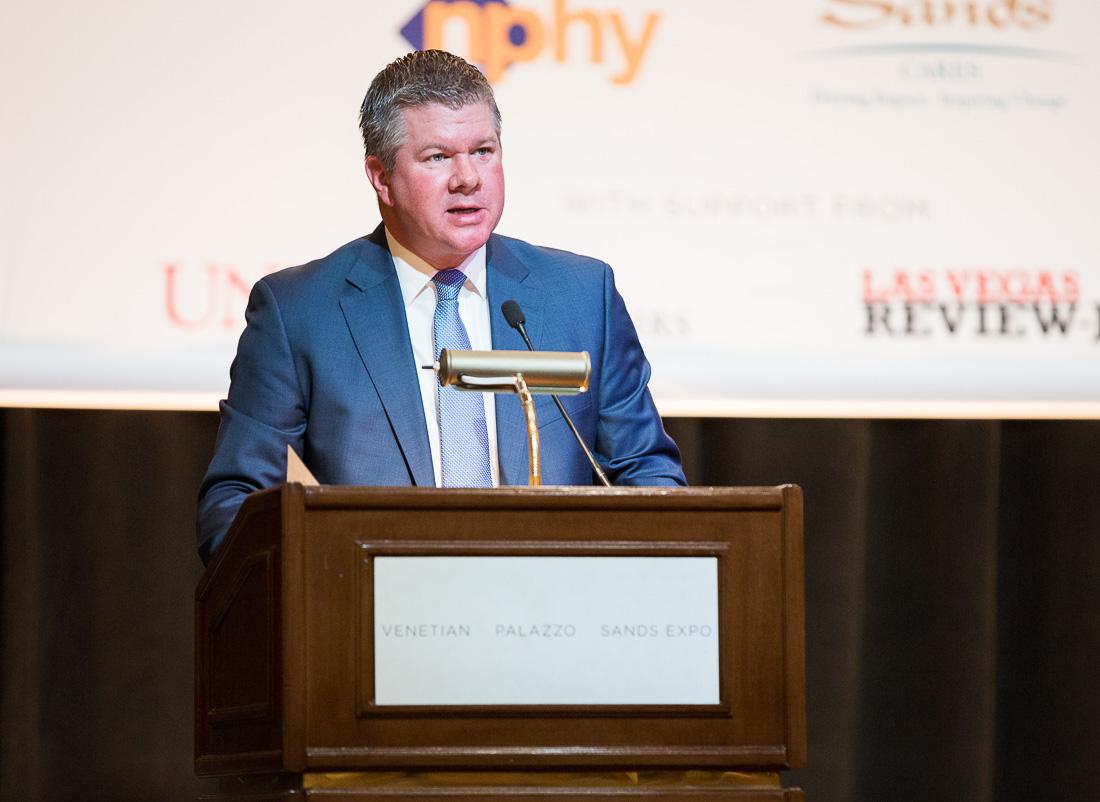 Ron Reese is the senior vice president of global communications and corporate affairs at Las Vegas Sands, joining the global Integrated Resort developer in 2003. In his role, Reese drives the overall corporate communications platform and directs corporate affairs initiatives that bring awareness to the company's business and corporate citizenship achievements, as well as support the company's global expansion plans. He serves as the company's primary spokesperson, provides executive communication strategy and counsel, and manages key corporate initiatives and issues.  In addition, Reese oversees Sands' corporate citizenship worldwide, which includes directing Sands Cares, the company's global corporate giving and community engagement program. In this role, he provides leadership to Sands' business units in Asia and the U.S. to maximize their local corporate citizenship engagements. Some of his accomplishments include leading the communications efforts for two initial public offerings in the U.S. and Hong Kong; developing a strategic media relations program that aided the company's successful quest to secure an extremely competitive license in Singapore; managing a variety of communications activities for multiple grand opening events at the company's Integrated Resorts in Asia and the U.S. and creating a cohesive global corporate citizenship program with unified goals and activities to deliver greater impact and visibility for the company.
What is Las Vegas Sands' role in The Plan?
We feel we've taken a leadership role in helping this conversation bubble up so that people are aware of the situation and that leads to a plan of action, which is where we are today. One of the most important things that a business can do is help bring awareness to these issues. Through an organization like Nevada Partnership for Homeless Youth (NPHY), who can provide the services and work with their clients on a day-to-day basis, they don't always have the capacity to let the broader community know what's going on. They're fighting the fight, day-in and day-out and helping these kids day-to-day, and that is most important and very time intensive. All of their resources go towards those efforts, so it limits those opportunities to drive overall awareness to how significant the issue is and how important it is to find solutions to it. As a private company, one of the most important things that a business can do is help bring awareness to those issues.
How will The Plan evolve, as it is set into motion?
I think like with anything, it will work as a "living plan." It has to be able to adapt to the circumstances to the things that will change, it has to be responsive, and it has to continue to work towards the consensus on the issues.
Why is it important for Las Vegas Sands to take action on this issue?
We've identified this as a priority for the company several years ago. We felt it was an issue the public didn't know much about and as one of the biggest employers in Southern Nevada, we're able to provide resources and help bring awareness to the issues most important as we work together with our community partners.
What is your vision for the future of youth homelessness? 
To make it go away. And as company, to do all we can to bring people together to find solutions for the issue and keep as many young people off the streets as much as possible.