International Paper's Two Million Box Commitment Continues to Help Feed the Need in California
International Paper's Two Million Box Commitment Continues to Help Feed the Need in California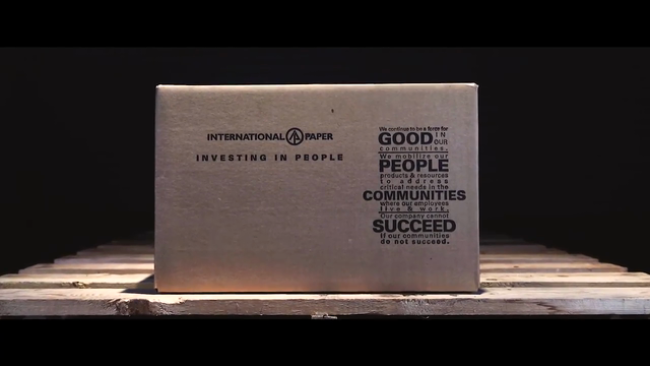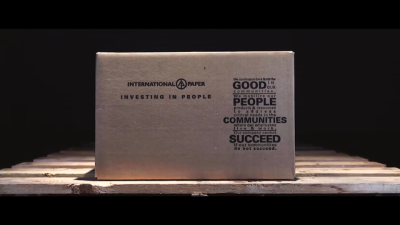 Thursday, February 11, 2021 - 12:05pm
As quarantines and stay-at-home orders put people out of work and closed schools in the first few months of 2020, food banks around the world began to see a dramatic increase in need for food. International Paper, a leading producer of fiber-based packaging, pulp and paper, quickly responded with a commitment to donate two million corrugated boxes to food banks in its communities. As the year drew to a close, team members in the company's Anaheim, Ca. box plant produced the final 5,000 boxes of their commitment.
The boxes were delivered to God's Pantry food bank in Pomona, Ca., which has seen its need tripled during the pandemic. During the week of January 11, 2021, volunteers gathered to pack and later distribute the IP boxes filled with groceries to families in need.
God's Pantry is just one of thousands of food banks to receive a donation of these special "community engagement" boxes. Through International Paper's partnership with Feeding America(r), the boxes have been sent to food banks in every International Paper community in the organization's U.S. network. And the company's partnership with The Global FoodBanking Network has enabled it to supply boxes to food banks in 10 countries. The messaging on the boxes has been translated into eight languages.
"Our team has continued to work safely throughout the pandemic - and now the holiday rush - and seeing these special boxes come off the line connects all of us in Anaheim to the essential nature of our products," said Derek Mangseth, Plant General Manager, Anaheim Box Plant, International Paper. "We're proud to be one of many box plants that have contributed to this massive effort."
After a recent visit to God's Pantry, California State Senator Connie M. Leyva (D-Chino) said: "I appreciate International Paper's critical donation of boxes to hunger relief organizations in my district and across the country. They are an important partner in our effort to get food to people that desperately need assistance."
Dr. Alissa Campbell Shaw, senior manager, Community Engagement, and executive director IP Foundation, feels that every person who works at International Paper has had a role to play. "Whether you had a hand in creating one of these boxes or helped to spread #HelpFillTheBoxes on social media, thank you for helping IP fight hunger during this pandemic," she said. "As COVID-19 continues into the New Year, our nonprofit partners can continue to count on the people and products of International Paper to create thriving and resilient communities."
About International Paper
International Paper (NYSE: IP) is a leading global producer of renewable fiber-based packaging, pulp and paper products with manufacturing operations in North America, Latin America, Europe, North Africa and Russia. We produce corrugated packaging products that protect and promote goods, and enable world-wide commerce; pulp for diapers, tissue and other personal hygiene products that promote health and wellness; and papers that facilitate education and communication. We are headquartered in Memphis, Tenn., employ approximately 48,000 colleagues and serve more than 25,000 customers in 150 countries. Net sales for 2020 were $21 billion. For more information about International Paper, our products and global citizenship efforts, please visit internationalpaper.com.