Inspired to Make a Difference
Hormel Foods surpasses water reduction goal and has record year of giving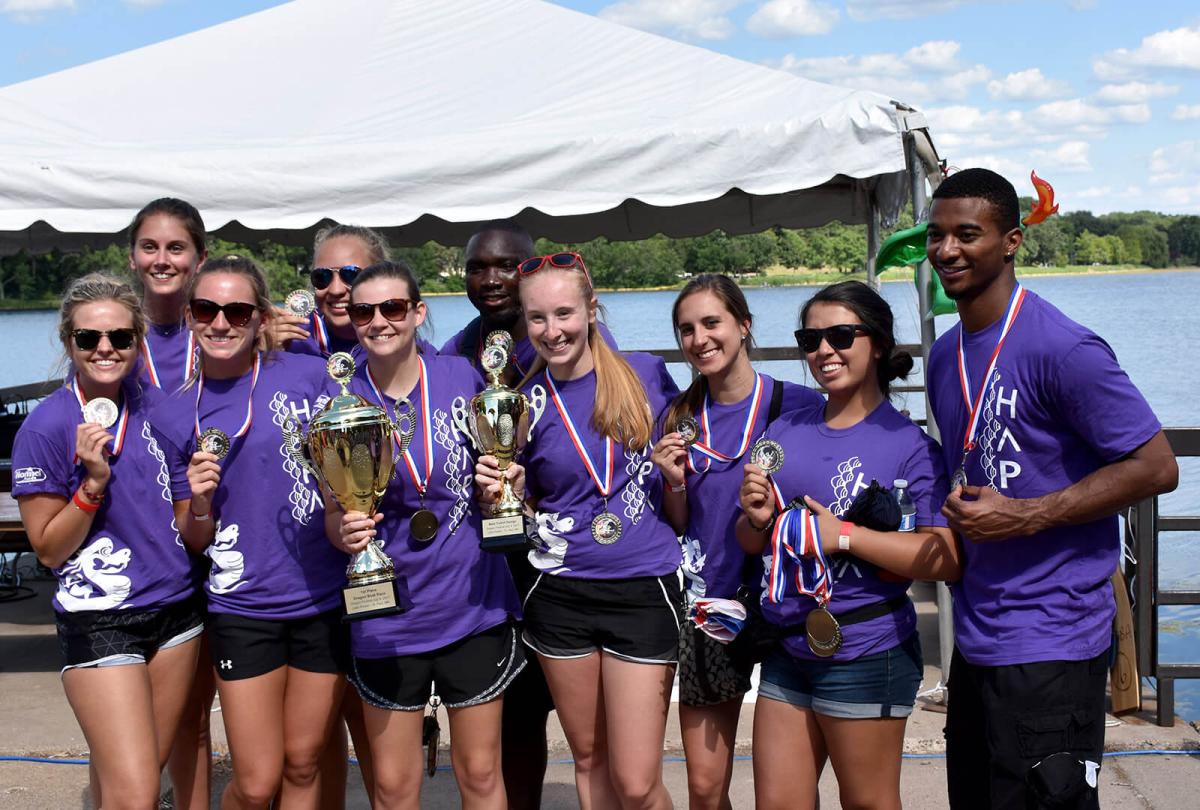 Inspired | Stories from Hormel Foods
by Kelly Braaten
Long before the terms corporate responsibility, corporate citizenship and the triple bottom line were used, and before annual corporate responsibility reports were commonplace, Hormel Foods was doing its part to make the world a better place.
It was the company's founder, George A. Hormel, who recognized the importance of protecting the environment and giving back and instilled it in the company's values.
"Working for myself wasn't enough. I needed to be part of a family and part of a community that needed me as much as I needed them, — someone to say, 'lend a hand on this.' I knew I would never amount to much, unless, like father, I meant more to others than I did to myself. This self-knowledge was the beginning of wisdom," he said in his autobiography.
Our Food Journey
Today, more than 19,000 employees worldwide take part in the company's corporate responsibility initiatives – coined the company's food journey – that includes everything from environmental sustainability to animal welfare, sodium reduction, diversity and inclusion and charitable giving. The journey is one that will not end, but rather one that will continue to evolve over time.
"At Hormel Foods, we are inspired to do our part to make the world a better place. We continue to produce food responsibly for customers and consumers around the world through our five focus areas: the environment, animal welfare, our products, people and communities," said Jim Snee, president and chief executive officer of Hormel Foods.
Milestones 2016
One of the company's biggest accomplishments in 2016 was surpassing its goal to reduce water usage by 10 percent by 2020 (based on its 2011 base-year level). In 2016 alone, Hormel Foods implemented projects that reduced water usage by 239 million gallons – enough water to fill 360 Olympic-size swimming pools! The company also announced its participation in the Ceres and World Wildlife Fund Agwater Challenge to reduce water usage and improve water quality in its supply chain and remains on track to achieve all of its remaining environmental goals.
In 2016, Hormel Foods also had a record year of giving with $10.9 million in cash and product donations. This included $7.4 million in hunger donations, a donation of 2.7 million cans of SPAMMY® (a shelf-stable poultry product developed by Hormel Foods to help prevent childhood malnutrition in Guatemala), and more than $826,000 in education donations.
Other notable achievements in 2016 include:
Conducting more than 2,000 audits to ensure the accountability of its animal welfare standards and also publicly announcing its antibiotic stewardship efforts.
Continuing its sodium reduction and clean-label initiative efforts. Hormel Foods added two additional sodium reduction product categories and initiated 47 clean-label projects.
Continuing the advancement of its diversity and inclusion efforts. An additional employee resource group was formed, and the company achieved a perfect score on the Human Rights Campaign Foundation's Corporate Equality Index.
"We continue to be recognized for our work in these important areas and were honored to once again be named as one of the 100 Best Corporate Citizens by Corporate Responsibility Magazine," Snee said. "I would like to thank all of our employees worldwide as well as our partners and suppliers, as it takes everyone working together to achieve these outstanding results. And while we celebrate these achievements, we realize there is more to accomplish on this journey."
For more information about the company's food journey progress, visit the Hormel Foods 2016 Corporate Responsibility Report.