Innovating for Growth: How Digital Platforms Are Transforming Small Business Support
Innovating for Growth: How Digital Platforms Are Transforming Small Business Support
The Center's partnership with Community Reinvestment Fund highlights three opportunities to use digital technologies to strengthen America's small business ecosystem.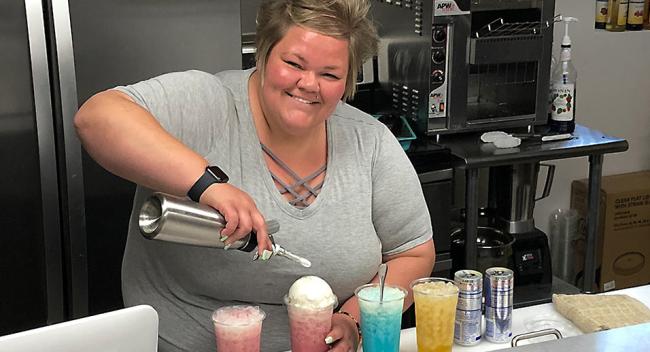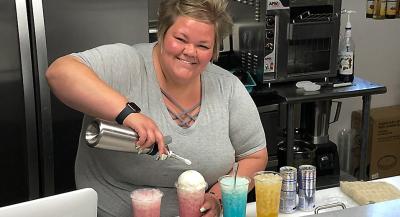 Friday, July 8, 2022 - 9:45am
By: Sandy Fernandez
When Kelsie Kay Haskell decided to open a coffee shop on the Cheyenne River Sioux Reservation in South Dakota, she knew she would need funding. Like many small business owners, Haskell had neither personal wealth nor access to affordable loans. She worried that big banks wouldn't give her loan application serious consideration.
Equitable access to affordable working capital is a major barrier for all small businesses, more than half of whom cannot obtain sufficient funding to meet their needs. Yet the issue is even greater among Black, Indigenous and people of color (BIPOC) entrepreneurs, who receive $30,000 less in financing and pay steeper interest rates than their white counterparts.
Luckily, Haskell was able to buck the trend and launch the business of her dreams — Kelsie Kay's Coffee Depot. She did so with the help of Four Bands Community Fund, a Native community development financial institution (CDFI). Four Bands and CDFIs across the country are essential for closing the funding gap for small businesses. They are mission-driven lenders who deliver affordable capital and business development services to entrepreneurs in underserved communities. The focus on and proximity to low- and moderate-income communities enables CDFIs to serve entrepreneurs who are most at risk and most impacted by economic and health shocks. For Four Bands, that involves helping businesses grow and develop resiliency to navigate the ups and downs of entrepreneurship.
Haskell started working with Four Bands in 2009 as part of its Financial Coaching Empowerment Program. She worked with a personal finance coach to achieve several goals, including establishing a savings account and building her credit.
The program enabled Haskell to pursue her dream of opening a business — and Four Bands was there to support her on that part of her journey, too. The CDFI helped Haskell secure space in its startup incubator, provided loans to expand into a larger space and helped her secure small business relief through the pandemic.
"It was the working capital I needed to get started," Haskell says.
As part of our commitment to supporting more small businesses like Haskell's, the Mastercard Center for Inclusive Growth (The Center) teamed up with Community Reinvestment Fund, USA (CRF), a national nonprofit CDFI with a mission to improve lives and strengthen communities through innovative financial solutions. CRF works in partnership with a network of CDFIs and business support organizations to expand access to affordable capital using technological innovation to achieve systemic impact.
One of those partnerships was with the Plains Regional CDFI Coalition, including Four Bands, to connect Native-owned small businesses to the Paycheck Protection Program (PPP) and bolster their access to vital capital.
With the Center's support, CRF is building capacity among community lenders by expanding their collective network power with digital and process innovations that drive scale, increase access, and deliver a higher quality customer and operational experience.  The impact and insights from the partnership point to three opportunities to use digital platforms to strengthen the small business lending ecosystem in underserved communities.
Speed and scale loan processing
Getting government aid during COVID was especially tough for BIPOC-owned businesses. Though 86% of Black-owned businesses reported sales declines, nearly half of those businesses that applied for PPP funding were denied loans. And big banks have further tightened lending requirements.
Haskell worked with Four Bands and CRF to secure $4,200 in PPP funding to cover staff wages and hire additional workers to pivot to curbside service. The CDFI also covered her rent, allowing her to continue operating the coffee shop and providing "much peace of mind," during an uncertain time, she says.
CRF developed the SPARK platform to digitalize the end-to-end lending process for U.S. Small Business Administration and small business loans by mission-driven lenders, enabling lenders to quickly deploy PPP loans to small businesses during the pandemic. The platform is transforming the lending landscape for community financial institutions and banks by eliminating manual tasks, increasing automation and simplifying the entire loan process from origination to repayment.
SPARK demonstrated its capabilities during the COVID crisis and deployment of PPP which was pivotal because it streamlined the application process and cut loan origination times in half. The Center made a fortuitous and strategic investment in SPARK immediately before the pandemic to build its core capacity. This positioned the platform to scale lending exponentially from $1 billion during the six-year period of 2014-2019 to more than $6 billion in 2020, driven by PPP lending via CRF's network of community lenders.
Expand the marketplace for affordable small business capital
But before a CDFI can process a small business loan, business owners need to find them.
That's why CRF built Connect2Capital, a growing digital lending marketplace that enables small businesses to connect to more than 90 mission-driven lenders across the U.S. that provide a range of affordable lending products and services that meet the various needs of growing small businesses in low-income communities.
The platform aims to provide a responsible alternative to high-interest small business loans available from some online lenders.
Through the platform, small businesses can easily apply and get matched with an appropriate CDFI loan product within two minutes. CDFIs also save on costs to acquire new, pre-qualified loan applicants.
CRF has leveraged the platform to connect small businesses to local and regional small business resiliency programs throughout the country. In 2021, these programs deployed more than $145 million in loan capital in 13 states, with a majority of the loans going to diverse small businesses. 
Equipping small businesses with better business intelligence
Lending is a critical challenge for small businesses but so is a dearth of data insights. Small businesses need timely insights to compete with larger chains and help make smart business decisions. With the Center's support, CRF is working to incorporate geographic, local economic, business data, as well as insights and predictive analytics to its Connect2Capital platform. The introduction of these tools are potential "game changers" because they enable CRF member organizations and their entrepreneurs to more accurately gauge the financial health of their businesses, including sales trends, cash flows and forecasts. For example, CDFIs can use this technology to receive notifications and respond with interventions when businesses show indicators of stress.
Haskell told us, as an example, that by having access to historical data insights, she could make better-informed purchasing decisions before major events like the Cheyenne River Sioux Tribe Fair and Rodeo. Without it, she risks ordering too many cups, straws, syrups, and other supplies that require large upfront investments (and could end up sitting on the shelves) or ordering too little and running out. The insights would help Haskell not only manage day-to-day but also plan for the future growth of her business, seize opportunities and manage risks. 
There's a popular Lakota phrase that Four Bands uses to describe the Cheyenne River Sioux Reservation. The term is "Icahya Woecun," which means a place to grow. And part of that growth will stem from how Four Bands embraces transformative digital tools to meet the needs of underserved small businesses. After all, when small businesses thrive, so do their local communities and economies.
 
Check out more content from The Mastercard Center for Inclusive Growth.