Informing the Way Forward With Thomson Reuters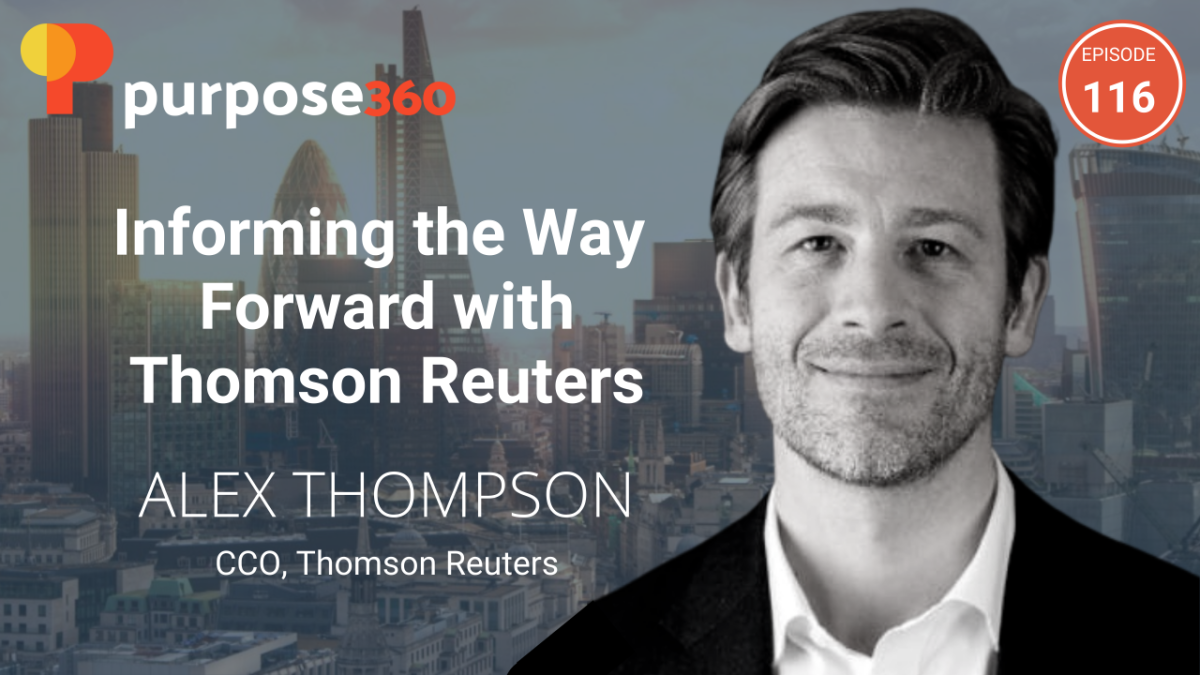 Informing the Way Forward with Thomson Reuters
After two years of a pandemic and the need for many employees to work from home, creating connections has never been more important – to your coworkers, company, and work. Thomson Reuters recognized the significance of these connections and the need to facilitate them, especially given that the company formed a new operating entity and welcomed a new CEO days before the pandemic began.
The answer was purpose – but Thomson Reuters' purpose still needed to be defined. Knowing that an authentic purpose is driven from the inside out, Thomson Reuters embarked on a process of collecting employee insights, experiences, and stories, coupled with the power of its AI. With insights from over 800 employees and, eventually, 4,000 customers, Thomson Reuters found its purpose: Inform the Way Forward.
We invited Alex Thompson, CCO of Thomson Reuters, to share the story of uncovering Inform the Way Forward and how it has unleashed the passion, power, and unlimited potential of Thomson Reuters.
Listen for Alex's insights on:
How to purpose can unite siloed employees and enable them to understand and appreciate each other's contributions.
Why purpose needs time to settle so it can be fully embraced.
How to engage employees and their expertise in advancing social objectives.
Why you should invite critics to be your counselors, and how to select them.
How to communicate individual and departmental victories at a corporate level to inform and motivate colleagues.
Click here to listen to this episode of Purpose 360.